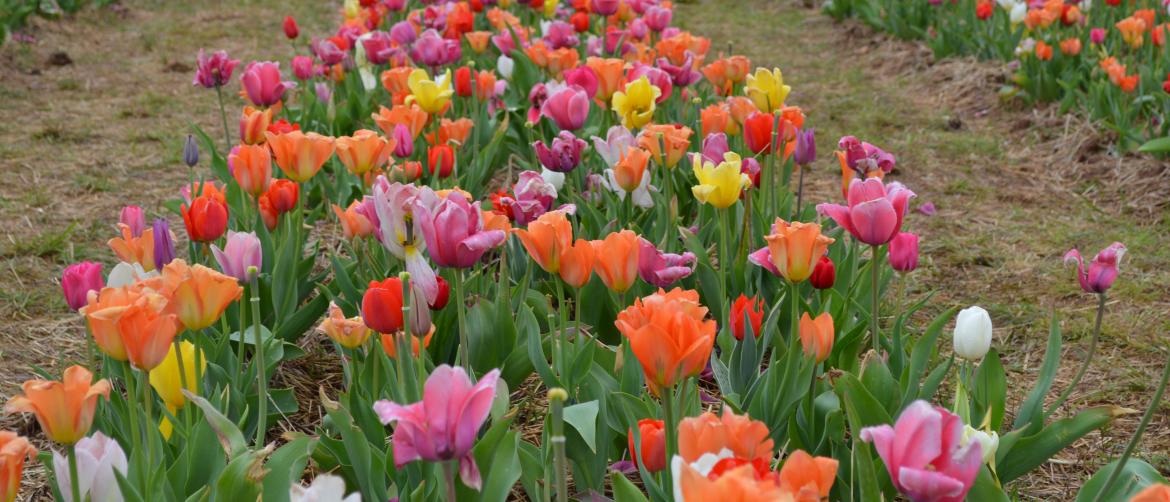 April 2018 Events in Prince William County Region
There are so many reasons for visitors to enjoy Prince William County this Spring. April brings the perfect weather to enjoy the great outdoors and there are a variety of events you can find throughout the region to get out and enjoy! Events include concerts, festivals and family friendly events for the community. For more events in Prince William, click here.
Wineries, Breweries & Distilleries:
4/7 Open Mic Night at Brew Republic Beirwerks (Woodbridge)
Join the Brew Republic team for Open Mic Night. Music? Poetry? Comedy? Creatively reading Green Eggs and Ham? They have a stage; you bring the talent!
4/14 Detox to Retox Beer & Yoga at Brew Republic (Woodbridge)
Join WheelHouse Mind Body Studio founders Kelly and Alyson for Detox to Retox at the Republic! Our monthly beer and yoga class is a basic 60 minute Vinyasa Flow suitable for beginners and experienced students. 
4/14 Pottery Paint Night @ BadWolf Brewery (Kao Circle – Manassas)
The newest twist on Social Painting is Pottery Paint Night! Decorate a bowl or vase you can use for years to come, or create the best gifts for your family and friends that have your personal touch. 
4/29 HCCA Ditch Diggers Dash 5K at 2 Silos Brewing (Manassas)
Come out for the Heavy Construction Contractors Association 3rd Annual 5K. 100% of proceeds donated to Discovery junction Children's Museum and the HCCA Family Relief Fund.
Other Attraction Events:
4/5 Potomac Nationals Opening Season Game vs. Wilmington (Woodbridge)
For the 35th consecutive April, professional baseball in Prince William County kicks off its season as the Potomac Nationals, the Class A Carolina League affiliate of the Washington Nationals, kick off their 2018 home schedule by taking on the Wilmington Blue Rocks (Royals affiliate).
4/6 Friday Night Line Dancing at Uptown Alley (Manassas)
Kick off your weekend with line dancing and LIVE country music with Nashville Live and LineDance4You!
4/7 Spring Sunset Guided Hike at Leesylvania State Park (Woodbridge)
Join a ranger on guided hike on the parks famous history trail and learn about what the Civil War was like at Leesylvania. Then end the day by watching the sunset at the battery sight on Freestone Point overlooking the Potomac River.
4/7 2nd Annual Art in the Park at Brentesville Historic Centre (Bristow)
Bring the family and enjoy local art by a variety of artists and Prince William County students at Brentsville Courthouse Historic Centre. Try your hand at the "Make Your Own Art" table, On-the-spot Art Workshops. You can even watch one of our many local artists painting on-site! There will be local art for sale and the Historic Courthouse will be open for self-guided tours
4/13 – 4/15 Crawdad Festival at Tim's Rivershore (Dumfries)
Join the Tim's Rivershore team for their annual Crawdad Festival. Well known for its steamed and spiced crawfish, creole food specials, and live entertainment, it's also a fun time for kids!
4/21 Margarita Madness 5k at PWC Fair Grounds (Manassas)
Margarita Madness 5k™ is a unique night 5K fun run focused less on speed and more on Margarita fun with friends and family.
4/14 Potomac Blockage Tour at Leesylvania State Park (Woodbridge)
Cruise along the Potomac River shoreline and view sites that were critical to the Confederate forces successful blockade of Washington DC from September 1861 through March 1862. 
4/21 Farmers Market at Potomac Mills (Woodbridge)
What better way to usher in the new season than by coming out to Potomac Mills Mall for opening day of the 2018 farmers market season?
4/21 – 4/29 National Park Week (Manassas & Triangle)
For one week each April, we join with the National Park Foundation, the official charity of America's national parks, to celebrate America's treasures.  April 21st is Fee FREE Day at all National Parks!
4/22 Earth Day – From Trash to Treasure at Leesylvania State Park (Woodbridge)
Join the Leesylvania State Park team to celebrate Earth Day by creating crafts from recyclables goods. Come learn how to make a bird feeder, a basket to organize your room, a reusable shopping bag, and a cookie tray organizer from items found lying around at home.
4/28 7th Annual Officer Down Memorial Ride at Lion & Bull (Haymarket)
Sponsored by the Officer Down Memorial Page (www.odmp.org), this event brings together hundreds of law enforcement motorcycle enthusiasts and supporters from around the country to pay tribute to America's fallen heroes. The ride follows a scenic 60-mile circuit through the foothills of Virginia's Blue Ridge Mountains and culminates in Haymarket, VA for a day of music, food, police motor demonstrations, and various vendor offerings.
4/28 Paws in the Park at Prince William Forest Park (Triangle)
Bring your canine companions to Prince William Forest Park on April 28, 2018, from 10:00 am to 3:00 pm. There will be working dog demonstrations, information booths, local rescues, a "Dogs Got Talent" show, and a one-day-only off-leash dog park.
4/28 2nd Annual Run for Earth 5k (Occoquan)
Celebrate Earth Week and Arbor Day 2018 in Historic Occoquan. Food trucks will be on hand, and join Occoquan Town officials and KPWB for a tree-planting ceremony on Commerce Street.
Save the Date – Jiffy Lube Live and The Festival of Spring at Burnside Farms
Jiffy Lube Live Concerts For Summer 2018 (Bristow)
From Dave Matthews Band, to Kenny Chesney, Jimmy Buffet and even Journey, the summer concert season at the Washington, D.C. region's largest dedicated outdoor music venue is truly heating up. Jiffy Lube Live hosts up to 25,000 concert goers at their many concerts and is one of the most popular Instagrammed locations in Virginia.
Festival of Spring at Burnside Farms (Tulips) (Nokesville)
This Spring, visitors can view thousands upon thousands of tulips at Burnside Farms new location in Nokesville. More than one million tulips are planted and is a MUST SEE attraction every year. To view last year's Festival of Spring Video, click here - - - https://www.youtube.com/watch?v=LU8tOQ4vRo4. ** Please Note: Burnside Farms typically opens at the end of March or early April depending on weather conditions. They also have a New Location in Bristow that will be announced very soon!!
For detailed event information, please contact the attraction or business on details of their event(s).
For additional information things to do, please contact Nicole Warner, Media & Partner Relations Specialist, with the Prince William County Office of Tourism at NWarner@PWCgov.org.