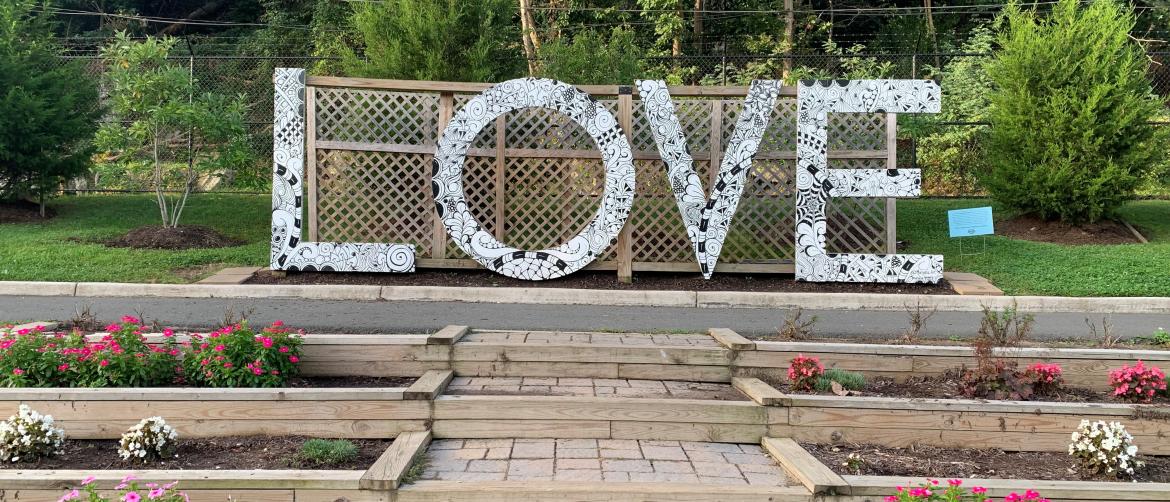 Celebrate the many achievements of African Americans and find romantic events for your Valentine this February in Prince William, Virginia – home to Woodbridge, Manassas, Occoquan, Gainesville, and other neighborhoods.
Below is a listing of upcoming events, festivals, and activities that occur in Prince William County this February. Events include concerts, festivals, and family-friendly activities for the community. Please contact each venue for event confirmation.
African American History Month Events:
2/5 – 2/26 (Every Saturday) Lucasville School Open House (Manassas) Join the Prince William County Historic Preservation Division as they celebrate African American History Month at historic Lucasville School. Learn surprising facts of African American history in Prince William County and throughout the Northern Virginia region.
2/12 Struggle and Triumph: African American History at Brentsville (Bristow) Stop by Brentsville Courthouse Historic Centre for a day of special tours focused on the stories of the county's African American residents from 1822 to 1893.  Brentsville was the site of tragedy and joy for the county's African American community.
2/12 African Folklore Children's Day by Weems-Botts Museum (Virtual) Learn more about the types, themes, and characters present in African American folklore! Listen to folktales and discuss how they impacted the community. Prepare for a fun and neat virtual presentation!
2/12 Family Day: Black History Month at the National Museum of the Marine Corps (Triangle) Families are invited to join the National Museum of the Marine Corps team in celebrating Black History Month with activities based on the contributions and accomplishments of African American Marines.
2/19 Tastes of Home: Black Foodways and American Culture at Ben Lomond Historic Site (Manassas) Many Southern dishes have their roots in the west and central African culture that enslaved workers brought to America. Participants will be able to prepare and taste African and Southern dishes in the historic slave quarter at Ben Lomond. 
Valentine's Events:
2/6 Valentine's Pups, Pints & Local Vendor Fair @ Ornery Beer Taproom (Manassas) What is better than Pups and Pints? A Valentine's one! Come take pictures of your fur babies in front of the Valentine background. Happy hour pricing while your dog socializes. 
2/12 & 2/13 Occoquan ChocolateFest 2022 (Occoquan) The annual chocolate event is back on Saturday, February 12, and Sunday, February 13, 2022. This popular event hosts a weekend of tastings, workshops, and other valentine events. 
2/12 – 2/14 Valentines Dinner for 2 at All American Steakhouse (Manassas) Enjoy an evening with your Valentine at the All American Steakhouse in Manassas where you can take advantage of their Valentine's Weekend Dinner for 2 Special.
2/12 Valentine's Weekend Dance Party at The Farm Brewery at Broad Run (Haymarket) Enjoy Valentine's Day weekend under the stars while drinking beer and salsa dancing. 
2/12 & 2/13 Valentine's Wine & Strawberry Pairing at Aroma II Tasting Room (Haymarket) Indulge with your Valentine at Aroma II Tasting Room on Saturday, February 12th, and Sunday, February 13th! Enjoy 3 wines with 3 scrumptious chocolate-covered strawberries at the tasting room!
2/12 Valentine's Day Beer & Donut Pairing at Brew Republic (Woodbridge) 6th annual Valentine's Day Beer & Donut Pairing! Bring a date, or not, either way, we'll pair you up with something sweet! 
2/14 Valentine's Skate at Skate N Fun Zone (Manassas) Looking for a sweet deal for you and your sweetie? Join the Skate N Fun Zone team on Monday, February 14th from 3 pm-9 pm. Grab your sweetheart or best friend and enjoy this 2 for 1 deal.
2/14 Valentine's Day Party & Treat Exchange at Dogtopia (Manassas) We're spreading lots of puppy love and hosting a Valentine's Day Party. Participate in the treat exchange for only $5. Registration is required for this special day. 
More February Events:
2/4 GRAND OPENING Celebration at Five14 Wine & Paint Bar (Dumfries) Join the team from Five14 Wine & Paint Bar as they celebrate their grand opening and ribbon cutting. 
2/5 Black Tie Charity Gala at The Winery at La Grange (Haymarket) Benefiting the Northern Virginia Therapeutic Riding Program, the Winery at La Grange will be hosting their annual charity gala this February 5th.
2/8 Big Game Tailgate Party at Dogtopia (Manassas) Touchdown at Dogtopia in honor of the Big Game! Gameday pictures will be provided!
2/13 The Big Game Watch Party at Mehfil Restaurant (Manassas) Drinks, Food, Parking and Fun? Join the team at Mehfil Restaurant on Superbowl. $40 per person and unlimited fun.
2/19 Ballet Hispanico at Hylton Performing Arts Center (Manassas) Founded 50 years ago by National Medal of Arts recipient, Tina Ramírez, Ballet Hispánico is a renowned Latinx dance organization and was recently recognized by the Ford Foundation as one of America's Cultural Treasures.
2/19 Northern Virginia Reptile Expo at Prince William County Fairgrounds (Manassas) Reptiles, books, supplies, feeders, everything you need! Admission: $8.00 – Adults, $3.00 – Children 6-11, 5 & under free.
2/19 Polar Plunge at Leesylvania State Park (Triangle) The Prince William County Police Department is again supporting Special Olympics Virginia by hosting the Prince William Polar Plunge at Leesylvania State Park in Woodbridge on Saturday, February 19, 2022.
2/21 Presidents Day Skate at Skate N Fun Zone (Manassas) Looking for something fun for the kids to do on Presidents Day? Doors open at 12pm! $8 admission from 12 pm -6 pm! Admission includes 4 free tokens for arcade play!
2/26 Historic Game Day at Rippon Lodge (Woodbridge) Shall we play a game? Come find out what activities the Blackburn's played during the cold winter months for entertainment. Whist is a card game, played with two opposing teams.
###