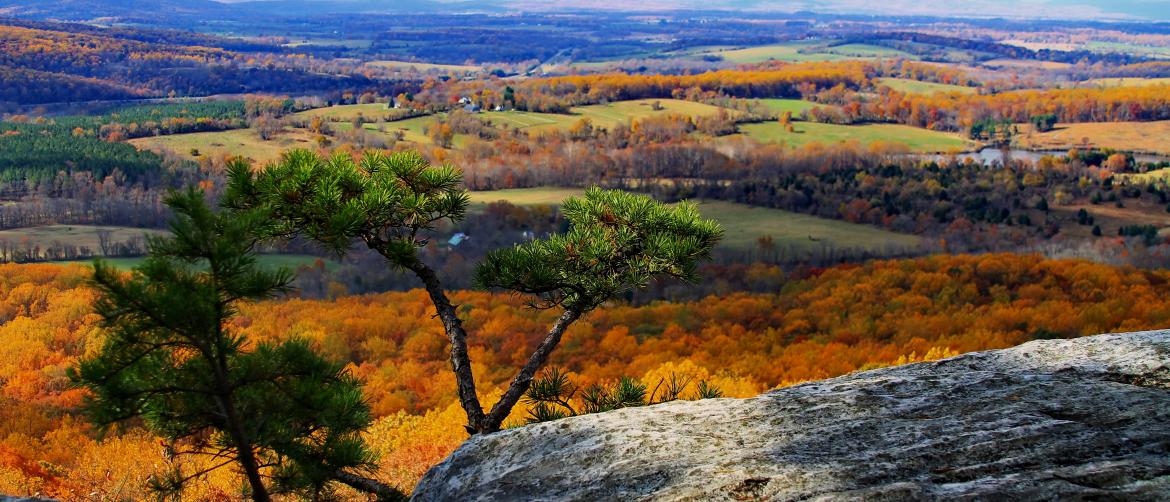 Written By: Jill Dutton
The natural beauty of Virginia plus the abundance of outdoor activities, craft beverage makers, and historical sites, lends itself as an ideal road trip. Start in D.C., then visit several cities in Northern Virginia before ending your tour in Culpeper, Virginia.
There are a few great times to visit Virginia for a road trip, depending on your interests. Catch the flowers in bloom in the spring, enjoy hiking trails from spring through fall, or go for a fall foliage tour in mid-October when colors are at peak.
Washington, D.C.
Start in Washington, D.C., for a day or two during which you'll visit the eclectic neighborhoods, memorials, and museums.
D.C. is a culinary destination with pockets of specialties in different areas. One way to learn about the different neighborhoods -- and their distinct culinary inclinations -- is via a self-guided food tour. Downtown is the hub of activity with its proximity to the White House. Sample the menu at Estuary, where Top Chef alumni Bryan and Michael Voltaggio offer a reimagined approach to distinct flavors sourced from along the Chesapeake.
The Hispanic neighborhood of Columbia Heights has attractions like the GALA Hispanic Theatre and the Mexican Cultural Institute. Woodley Park is a lively neighborhood that boasts historic architecture and buzzworthy eateries such as Lebanese Taverna.
There are an array of free activities to pursue in D.C., with everything from museums to monuments, parks, and events.