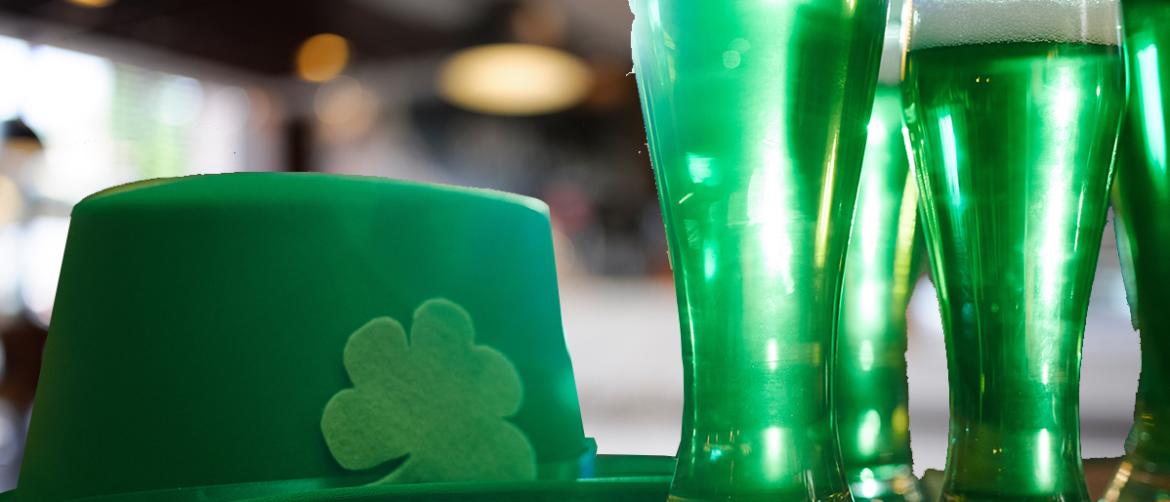 Prince William, Virginia is the perfect place to celebrate the start of Spring. Ranking #1 in total green space in Northern Virginia with over 38 square miles of dedicated National, State, and Local Parks and Forests – with over 55 miles of scenic trails – there are endless outdoor activities, world-class music, craft beverages, and fantastic local food to enjoy. 
Below is a listing of upcoming events, festivals, and activities that occur in Prince William County this March. Events include concerts, festivals, and family-friendly activities for the community. Please contact each venue for event confirmation.
St. Patrick's Day (March 17th) & Irish American Heritage Month Events:
3/7 Velocity Irish Dance Performance at Hylton Performing Arts Center (Manassas) Get ready for Velocity Irish Dance, a high-octane celebration of the past, the present, and—most especially—the future of Irish dance.
3/12 Cooking a Traditional Irish Meal at Ben Lomond Historic Site (Manassas) Many 19th century Prince William County citizens traced their roots to Ireland. The meals they prepared reflected their Irish ancestry. Participants will be able to prepare and taste traditional Irish dishes in the historic slave quarter at Ben Lomond.
3/15 Leprechaun Scavenger Hunt at Silver Lake Park (Haymarket) Join us as we follow a map to search for the little leprechauns hiding in the park and their elusive pot of gold. What other treasures can we find in the woods?
3/12 Greater Manassas St. Patrick's Day Parade  (Manassas) The St. Patrick's Day Parade will be held on Saturday, March 12, 2022. The parade starts at 11:00. This is a family–friendly celebration. Come out and show your Irish Pride!
3/12 St. Patrick's Day Party at Ornery Beer Company (Manassas) Join the Ornery Beer Co. team for their St. Patrick's Day Party! March 12th. *Food truck on site, Boyle School of Irish Dance performs at 3:30pm, prizes for the best Irish attire, AND OF COURSE GREEN BEER!
3/17 St. Patrick's Day Party at The Harbour Grille (Woodbridge) Enjoy live music and entertainment at the riverfront restaurant, the Harbour Grille this St. Patrick's Day.
More March & Spring Events:
3/1 Mardi Gras 2022 Beer Release & Cupcakes at Water's End Brewery (Woodbridge) Join the Water's End Brewery team in welcoming one of their annual beer traditions back to the taps: Biere de Garde! In French, Biere de Garde translates to "beer for keeping." 
3/3 Hike with a Naturalist at Leopold's Preserve (Haymarket) Join a professional naturalist and discover the flora and fauna on and around the Bull Run Mountains.
3/4 - 3/6 MerMagic Con at the Freedom & Aquatic Center (Manassas) The LARGEST MERMAID CONVENTION IN THE U.S. returns this year to the Freedom & Aquatic Center in Manassas, VA. Tickets are available now! Classes, Workshops, and Programming for all levels of mermaid enthusiast - guppy to pro!
3/6 Uncorked - Class with the Winemaker at The Winery at La Grange (Haymarket) This class is the perfect opportunity if you want to learn about the different growing and winemaking techniques as well as different climates and drinking styles between old and new world wines.
3/5 Tree Giveaway 2022 at Tackett's Mill Shopping Center (Lake Ridge) Tree Giveaway! ¡Obsequio de arboles! (A continuación para la versión en español). Several hundred Eastern Redbuds (Cercis canadensis) and Flowering Dogwood (Cornus florida) are looking for new homes to add a little beauty and so much more to your yard.
3/6 Guided Hike at Conway Robinson State Forest (Gainesville) Conway Robinson State Forest is a 440-acre mix of mature and immature hardwoods, pine plantations, and home to numerous wildflowers like the iconic Virginia bluebell. Jordan Herring, Senior Area Forester with the Virginia Department of Forestry, will lead a tour of this protected area, highlighting the benefits of the forest to local flora and fauna and to our broader community.
3/12 Bunny Painting and Visit with the Goats at the Little Goat Farm at the Lake (Nokesville) Are you ready for Spring? Enjoy painting your own Spring Easter Bunny, with Artist Shannon who will show your step by step drawing your own masterpiece! AND REAL BABY BUNNIES will join you, whereby you can feel free to snuggle with your baby bunny too.
3/12 Brunchin' with the Queens at Madigan's Waterfront Restaurant (Occoquan) The queens are back by popular demand! Join the Madigan's team for this fun-filled brunch with some of the most fabulous drag queens in the DMV! Tickets are $25, brunch is sold separately. Get them quick, before they sell out!
3/12 Mardi Gras Celebration at The Harbour Grille (Woodbridge) Enjoy an evening of great food, entertainment, raise money to support The Belvoir Spouses Club's scholarships, and grants program and collect donations for America's VetDogs and Warrior Canine Connection.
3/17 Taste of Brazil at Aroma Wine Tasting Room II (Haymarket) Experience Brazil at Aroma II Tasting Room in Haymarket, VA! Indulge in Brazilian cuisine prepared by Pampas Fox Catering!
3/20 Wine Dinner at Byblos Restaurant (Gainesville) Enjoy a special evening with Byblos owner and executive chef Walid savoring Mediterranean cuisine paired with award-winning Lebanese wine. 
3/26 Marine Corps Marathon 17.75 K @ Prince William Forest Park (Triangle) Want to run the MCM? All finishers in the Marine Corps 17.75K earn a guaranteed entry into the MCM. The 17.75K distance reflects the year the USMC was founded.
3/26 Shave the Day Fundraiser at The Farm Brewery at Broad Run (Haymarket) Join the team at the Farm Brewery at Broad Run to have some fun – and be a hero for kids with cancer! Studio B Salon and Beauty Bar in Haymarket, VA is raising money for the St. Baldrick's foundation. The event will feature live music, beer, fundraising, and heroic volunteers who will be shaving their heads to raise money for children's cancer research.
###