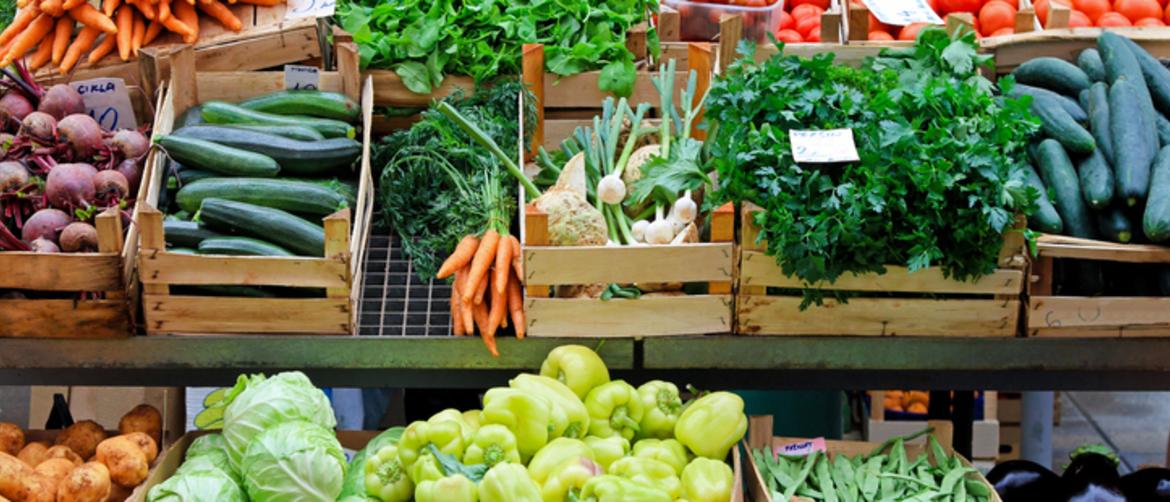 Prince William, Virginia is the perfect place to start your summer with 38 square miles of parkland and green space, and an array of outdoor activities, farms, parks, outdoor dining spots and more.  Events include socially distant in-person and virtual events for the community. While vaccinations are up, and cases are down, continue to encourage participants to continue to mask-up and spread out.
Please contact each venue for event confirmation.

Mother's Day Events (5/9)
5/8 & 5/9 – Mother's Day Tours at all Prince William County Historic Sites - (County Wide) - 11 a.m. – 4 p.m.; Free for Mothers and children under 6. Does your Mom enjoy history, visiting beautiful historic houses, picturesque gardens, and hearing juicy, dramatic stories of the past? Then treat her to a tour of one of Prince William County's historic sites for Mother's Day! 
5/8 Parent/Child Flower Workshop for Mother's Day - (Haymarket) This free workshop is an hour and a half exercise for Mother's Day.
5/8 Mother's Day Event at Ornery Beer Company (Manassas) Come treat yourself or that special lady in your life while shopping with the Ornery Beer Co. team! Vendors will be selling some amazing items and they will have candle making available on-site that afternoon too (an additional fee does apply for this activity.)
5/8 & 5/9 Mother's Day Weekend at Out of the Blue Seafood (Gainesville) It's Blue Crab Season! Call ahead to dine in OR enjoy the family tradition of Blue Crabs at home with one of their carry-out bundle deals!
5/9 Mother's Day Brunch at Bristow Manor Golf Club - (Bristow) Join the Bristow Manor team for a special server-attended brunch buffet to celebrate Mom this year.
5/9 Mother's Day Flights & Cupcakes at Water's End Brewery (Lake Ridge & Potomac Mills Locations) Enjoy this Mother's Day special - Flight & Cupcakes from Confections Cupcakery at both Lake Ridge and Potomac Mills locations
Memorial Day Weekend Events (5/28 – 5/31)
5/29 Woodbridge Beer Fest 2021 – (Woodbridge) Join 94.7 The Drive, 106.7 The Fan, 95.5 WPGC, 107.9 El Zol, Brew Republic, and other local and regional craft breweries for the fourth annual Woodbridge Beer Fest Memorial Day Weekend, Saturday, May 29, 2021, @ 11 am-5 pm (10 am for VIP).
5/29 Hylton on the Hill: Sean Heely Celtic Band at Hylton Performing Arts Center - (Manassas) Don't miss U.S. National Scottish Fiddle Champion Seán Heely and his band of All-Star Celtic musicians for an outdoor performance that will sweep audiences away to Scotland and Ireland. The outdoor stage will come alive with music when Heely joins forces with All-Ireland singing champion and Mason alum Kevin Elam, bouzouki player Beth Patterson, percussionist Lucas Ashby, and percussive dancer Agi Kovacs.
More May Events:
5/6 Hylton Center Celebration of the Arts Alliance Event – (Virtual) Hylton Performing Arts Center will host a virtual Celebration of the Arts Alliance. This first-ever event will highlight the outstanding artistic contributions and achievements of the Arts Alliance, celebrate their long history with the Hylton Center, and raise funds to support their creative work. 
5/7 First Friday Night Campfire at Ben Lomond Historic Site – (Manassas) In a time when the outdoors means more to Americans than ever before, get outside, and enjoy the warm summer nights around a campfire as we explore the history of America's public parks.
5/8 & 5/9 Occoquan's Pop-Up Artisan Market at River Mill Park - (Occoquan) Get ready to pop & shop! These open-air artisan markets will feature fun and shopping in River Mill Park-- each a sleek and distinct arts and crafts market individually curated from the work of juried artisans.
5/14 – 5/16 Giselle at Hylton Performing Arts Center - (Manassas & Virtual) Giselle is a romantic ballet that tells of the power of true love; spins the myth of a peasant girl who dies of a broken heart when she finds out that her lover, Albrecht, is betrothed to another.
5/15 2021 Occoquan Blessing of the Fleet - (Occoquan) The Blessing of the Fleet is a centuries-old tradition were receiving a blessing from the local Clergy was meant to ensure a safe and bountiful season. This year marks the 20th Anniversary of the ORMA Blessing of the Fleet, which is dedicated to the loving memory of Patricia Croft, who was selflessly devoted to the service of others.
5/15 Ben Lomond Antique Rose Garden Tea - (Manassas) Celebrate the arrival of spring by spending a wonderful afternoon in the antique rose garden at Ben Lomond enjoying historic tea and garden-themed treats.
5/15 Nokesville Day – (Nokesville) Join and celebrate the Nokesville community for a day of fun for kids and adults! Children activities, moon bounces, food, crafts, vendors, and more!
5/22 Baby Goat & Bunny Yoga at The Little Goat Farm at the Lake – (Nokesville) Beginning level Yoga. Baby Toy Goat Yoga Event featuring adorable baby goats, gentle yoga, and lots of snuggling.
Includes Gift Cheese and Farm Product "Thank You" packages provided. **RESERVATIONS ARE REQUIRED**
5/22 2nd Annual Willing Warriors Memorial Poker Run – (Haymarket) This will be a joint effort by Willing Warriors and the Nam Knights of America MC, Sons of Titans Chapter to support the Willing Warriors - Ride Honoring the Memory of MGySgt Ira B. Baker II "Ratchet" and US Army SFC Haywood D. Thomas, Jr.
Farmers Markets to Visit:
Dale City Farmers Market – (Dale City) Open every Sunday - With nearly 50 vendors in the Summer and 20+ in the Winter, we are one of the largest open-air markets in the region.
Haymarket Farmers Market – (Haymarket) Open every Sunday from 9:30 am – 1:30 pm, from April 11th to November 21st. Locally grown produce, fruits, meats, vegetables and fresh flowers, bedding plants, and decorative items.
Quantico Farmers Market – (Quantico) - Open to military families and civilians, the Quantico Farmers Market runs every Thursday 2 p.m. - 5 p.m., May - September. Some of the items for sale at this market: Baked goods, Eggs, Herbs, Vegetables, Meats & Fruits.
Southbridge Shopping Center Farmers Market – (Woodbridge) New Farmers and craft market. Farmers Market every Sunday 11:00 am – 2:00 pm until the Fall.
Tackett's Mill Tuesday Market – (Lake Ridge) Tackett's Mill at Lake Ridge Farmers Market is every Tuesday from May to October, from 3:30 pm to 6:30 pm, in the Tackett's Mill parking lot off Harbor Drive, local producers come from around Virginia to offer fresh products.
Farm Stands to Visit:
Moose Acres Farm Stand – (Nokesville) A small farm in Nokesville, Virginia that specializes in small berries, seasonal vegetables, and farm-fresh eggs.
Running Creek Farm Stand – (Nokesville) Family-run farm stand with produce and flowers that are grown on the farm, free-range eggs, home-baked bread, local honey, and assorted homemade goods.
Stone Path Farm & Farm Stand – (Nokesville) This farm offers farm-fresh eggs year-round. Their seasonal garden also features a variety of vegetables, tulips, sunflowers, herbs, garlic, and other items. They also make pickles, salsas, and baked goods from their farm products.
Sunshine Honey Farm Stand – (Nokesville) This farm offers fresh eggs, a variety of homemade baked goods, pasture-raised poultry, and seasonal vegetables.
Wild Blue Farm Stand – (Nokesville) This local flower farm offers beautiful local, fresh-cut flowers at their stand from mid-April – October, Friday – Sunday 9am – 5pm.
Yankey Farms – (Nokesville) Pick your own Strawberries this month at Yankey Farms. Don't forget to stop by their farm stand to see what other seasonal goodies they have to offer.
###