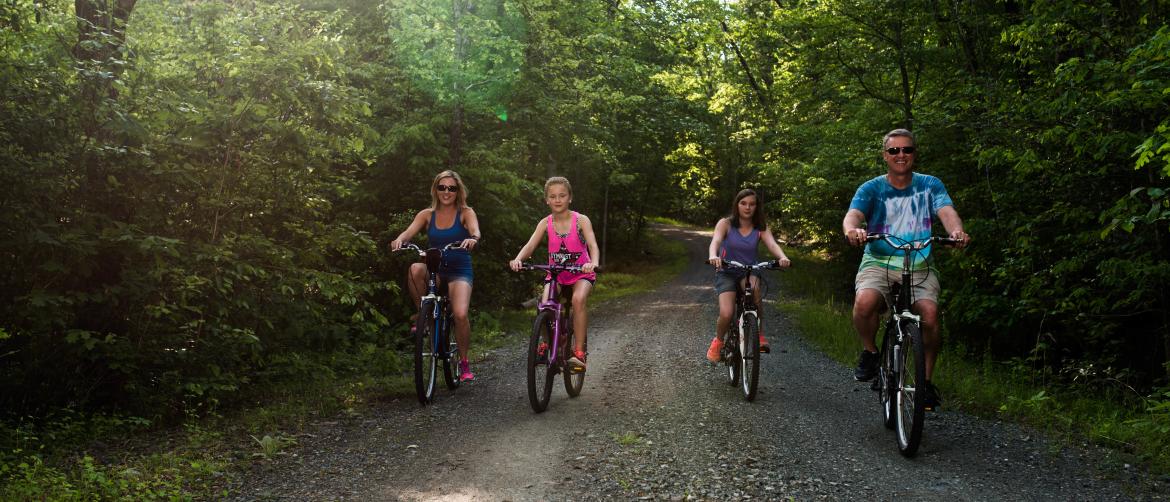 June 2018 Events in Prince William County Region
There are so many reasons for visitors to enjoy Prince William County this Summer. May kicks off the Summer season and there are a variety of events you can find throughout the region to get out and enjoy! Events include concerts, festivals and family friendly events for the community. For more events in Prince William, click here.
Cinco De Mayo Events (5/5/2018):
Cinco de Drinko! at Brew Republic Beirwerks (Woodbridge)
Celebrate this Cinco de Mayo with the Brew Republic team, offering a variety of drink specials and live music guests will also find featured Mexican food items on their menu and festive party games throughout the night.
Cinco de Mayo at the Farm Brew Live (Manassas)
Celebrate Cinco de Mayo in The Great Hall at Farm Brew LIVE! Come out and enjoy music, dancing, great food and awesome drinks! Featuring DJ Freedom - NOVA's Best Latin DJ, Free Salsa Dancing Lessons and Live music by Mariachi Estrellas. Don't forget to try their specialty menu with authentic street tacos, nachos and grilled street corn as well as 2 Silos Cerveza and specialty house made Margaritas and Sangria!
Cinco de Mayo Celebration at Sinistral Brewing Company (Manassas)
Enjoy Live Music All Day! Taste one of their Margarita-Lager Icebergs, a new beer release (Olé Mole Stout), outdoor games (plenty of activities to keep the kiddies entertained too), and maybe even a Piñata! Tobaccology will be there too! Cigars, Beer and Live Music for Cinco de Mayo? Yes, Please!
Cinco de Mayo and a Great Cause at Tim's Rivershore (Woodbridge)
The team at Tim's Rivershore is partnering with the Komen Central Virginia Race for the Cure to throw an unforgettable Cinco de Mayo celebration on the Potomac River.
Cinco de Mayo Fiesta at Bar Louie (Woodbridge & Gainesville)
Keep your cervezas close, and your amigos even closer Saturday May 5th for Cinco de Mayo at Bar Louie! Grab your friends and join the party with drink features until 9p to help kick start the summer.
Father's Day Events (6/17/2018):
Potomac Nationals Game (Woodbridge)
Father's Day is about fathers, family, beer, and sports; so take dad out to the ball game at Pfitzner Stadium to see the Potomac Nationals take on the BC Astros (Astros Affiliate.) Before the game make sure to attend a picnic and check out the special vendor expo
Jiffy Lube Live (Bristow)
Finish off the afternoon of fun by heading to Jiffy Lube Live in Bristow to see Bret Michaels and Poison turn up the volume starting at 7pm for the "Nothin' But A Good Time Tour 2018."
Manassas National Battlefield Park (Manassas)                                                                                                   Get front row seats at Manassas National Battlefield Park for their special Father's Day weekend. Attend an infantry and artillery demonstration at Henry Hill, taking you and dad back in time to the First and Second Battles of Manassas as you witness how camp life and drills were.
2 Silos Brewing/ Farm Brew Live (Manassas)        
After a long day on the golf course, surprise dad with a visit to the newly opened 2 Silos Brewing/Farm Brew Live for their 1st Annual Seafood Boil, delicious craft beer, and Live Music by David Thong and Jerry Irwin.
Memorial Day Weekend Events:
5/25 – 5/28 Memorial Day Weekend Annual Pig Roast at Tim's Rivershore (Dumfries)
Tim's will host Memorial Day Weekend with our Annual Pig Roast from Friday, May 25th, through Monday, May 28th. Enjoy the sun this weekend from our expansive outdoor seating areas, including beachfront, deck, waterside and Tiki bar. Pig will be cooked on site and available in a variety of delicious dining selections. As always, live entertainment will be provided all weekend long.
5/26 Woodbridge Beer Fest at Stonebridge (Woodbridge)
Come out and enjoy beer, food, some wine, root beer (for the kids), and a ton of fun for adults and kids alike. Starting at 11am (10am for VIP) going until 5pm.
Other Attraction Events:
5/4 Music on the Mill Summer Concert in Historic Occoquan (Occoquan)
Summer concert series in Historic Occoquan kicks off 2018 schedule with a performance by Maggie Shot Burns, whose genre is 90s covers. Blankets and lawn chairs are welcome
5/12 Annual MRE Cookoff at the National Museum of the Marine Corps (Triangle)
The National Museum of the Marine Corps is looking for a few good cooks to compete in our Annual MRE Cook-off! After the meals have been made, tasted and judged one skilled "chef" will be selected to take home the coveted Golden Canteen Cup! 
5/12 Dumfries Charter Day (Dumfries)
A free day of family fun commemorating the oldest-chartered town in Virginia! Opening ceremony to be held at the William Grayson Memorial Bandstand at 11:00am followed by a schedule of musical and dance performances.
5/12 Occoquan Art on the Block (Occoquan)
Stroll the Streets of Occoquan and Support the Arts. Enter to win an Occoquan Gift Basket. Receptions will be found at each of the participating businesses, Art Demonstration-Special Drawings.
5/12 Candlelight Tours of Ben Lomond Historic Site (Manassas)
Ben Lomond has a grim history as a Confederate field hospital after the Battle of First Manassas. Come take a special candlelight tour and have a truly immersive Civil War hospital experience, where you will see, smell, and hear an active field hospital. Tour takes place in near dark and may not be suitable for young children.
5/19 1st Annual Taste of Lake Ridge (Lake Ridge)
Join the celebration of food, families, vendors, entertainment and activities - SPRING INTO SUMMER with this first ANNUAL Taste of Lake Ridge event! It is FREE to Attend! Tasting tickets will be on sale ahead of time and at the event. 
5/19 National Kids to Parks Day at Leesylvania State Park (Woodbridge)
Join a ranger for some exciting outdoor activities for National Kids to Parks Day. Choose the activity that meets your interest and they will make sure that you and your family have fun! For more information or to register to build a bird house call the Visitor Center at 703-583-6904.
5/19 Discover Occoquan Day (Occoquan)
Kick off the day with the Blessing of the Fleet at 10am, a special time-honored tradition embraced by local marinas, yacht clubs, and the Occoquan River Maritime Association. Followed by a parade of boats. Some businesses will sponsor free interactive classes and demonstrations; others will offer themed food throughout the day. Wrap up with a concert at River Mill Park from 6pm to 8pm.
5/19 1st Annual Crawfish Boil at Sinistral (Manassas)
Join the Sinistral Brewing tea on Saturday May 19th for a full day of Louisiana Cajun tradition. This crawfish broil will be an outdoor ticketed event (taproom open as usual), with great food and live music!
5/26 Ben Lomond's Rose Garden Tea (Manassas)
Celebrate the arrival of spring by spending a wonderful afternoon in the antique rose garden at Ben Lomond enjoying historic tea and garden themed treats. Price of admission includes tea, light refreshments, and a special talk about roses and spring flowers in one of the largest antique rose garden in the Washington D.C. metro area.
5/27 King Street Bluegrass at the Yard (Manassas)
Primarily a traditional Bluegrass Country band with Blues, Folk, and Americana influences, King Street Bluegrass has rural, farm, and coal miner roots from the mountains of West Virginia, Pennsylvania, and Southern Virginia.
D.C.'s Live Music Playground
Jiffy Lube Live Concerts For Summer 2018 (Bristow)
From Dave Matthews Band, to Kenny Chesney, Jimmy Buffet and even Journey, the summer concert season at the Washington, D.C. region's largest dedicated outdoor music venue is truly heating up. Jiffy Lube Live hosts up to 25,000 concert goers at their many concerts and is one of the most popular Instagrammed locations in Virginia.
The Yard @ Farm Brew Live 2018 (Manassas)
The YARD outdoor music stage features many local and regional musicians and can accommodate up to 1200 guests. Pairing the live music with craft beer and food, brings the experience to another level this Summer.
Festival of Spring at Burnside Farms (Tulips) (Nokesville)
Now Open for the Season! This Spring, visitors can view thousands upon thousands of tulips at Burnside Farms new location in Nokesville. More than one million tulips are planted and is a MUST SEE attraction every year. To view last year's Festival of Spring Video, click here - - -
https://www.youtube.com/watch?v=LU8tOQ4vRo4. ** Please Note: Burnside Farms New Location 11008 Kettle Run Rd. Nokesville, VA!!
For detailed event information, please contact the attraction or business on details of their event(s).
For additional information things to do, please contact Nicole Warner, Media & Partner Relations Specialist, with the Prince William County Office of Tourism at NWarner@PWCgov.org.