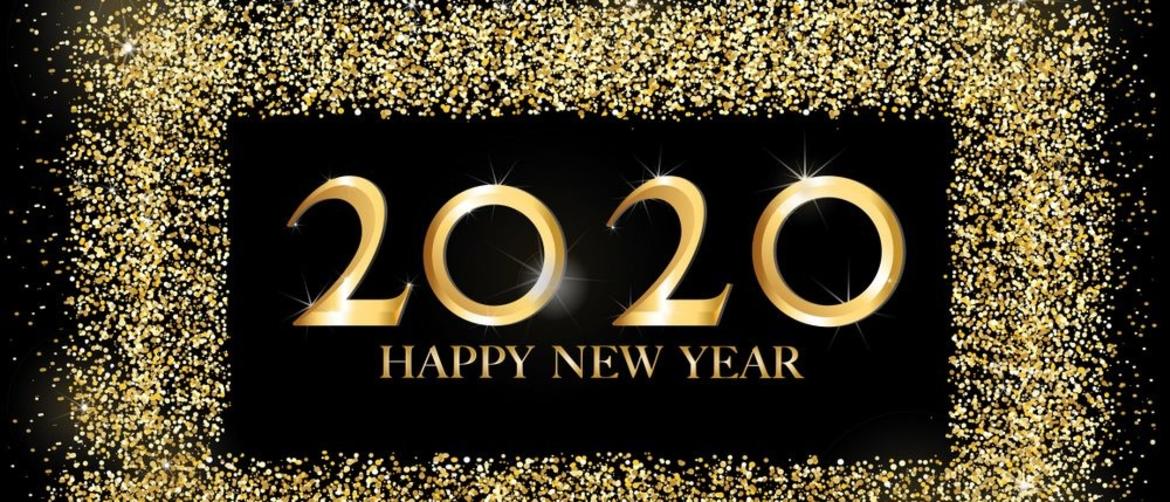 Prince William, Virginia is the perfect place to ring in the New Year! Located 30 miles from Washington, DC, visitors can experience a variety of shopping options, New Year's Eve celebrations, first day hikes, Dr. Martin Luther King commemorations and more. Events include concerts, festivals and family-friendly events for the community. This is a snapshot of just a few of the great events you can find in D.C.'s Countryside this month, more events can be found at VisitPWC.com/Events.
New Year's Eve Events (12/31/19):
New Year's Eve Party at Farm Brew Live (Manassas) Ring in the New Year with exclusive access to multiple indoor bars, an all-inclusive food & beverage package*, access to our gourmet dinner buffet in the Great Hall, Prosecco toast at midnight, live music and DJ performances, party favors, dancing, and a huge midnight celebration featuring the "Time Square Ball Drop" on our 20ft jumbo screen.
Brew Year's Eve Masquerade Ball & Karaoke at Brew Republic (Woodbridge) 2019 is almost gone... help the Brew Republic team ring in the New Year in their taproom (Tuesday, December 31st, 8pm-1am). Come dressed to impress with your masks! They'll have karaoke, beer, wine, champagne, delicious food, door prizes, and fun!
New Year's Eve Celebration at Out of the Blue Seafood (Gainesville) Start your New Year's Eve night out on the right foot.  Join the Out of the Blue Seafood crew for a delicious meal to start the evening.
The Harbour Grille New Year's Eve Party – (Woodbridge) This year at The Harbour Grille you can ring in the New Year sipping on cocktails and rocking out to the Due Process Band live.
Leap Into 2020 at Laser Quest (Woodbridge) Bring in the New Year with a Blast at Laser Quest! This family-friendly event packs in the laser tag action you've been missing with themed missions, cool challenges and a ton of fun. Light snacks included.
Live Bands, New Year's Eve Party at L&B's Pizzaria (Dale City) L&B's Pizzaria will feature Ephitol and Dark Side of Beautiful starting at 8pm so you can dance your way into the New Year in style.
NYE 2019 Louie's Roaring 20's Party at Bar Louie (Gainesville, Manassas & Woodbridge) "I like large parties. They're so intimate. At small parties there isn't any privacy." - The Great Gatsby. The bottles will be popping, taps will be flowing, the kitchen will be cookin' and music will be pumping until the last call… So you don't have to end your night until the Bar Louie crew does.
New Year's Eve Celebration at Heritage Hunt Country Club (Gainesville) Guests will enjoy an array of delicious foods and live music by DJ Synergy as they dance the night away.
NYE Party at the Clubs at Quantico (Quantico) There will be a Champagne Toast, Hors D'oevres and a selfie station to capture those amazing memories.
Roaring into the 20's New Year's Eve Party at Madigan's Waterfront (Occoquan) The Madigan's team is bringing in 2020 in roaring '20's style! Come as you are, entry is $25 Dressing as a flapper, a gangster, or your own unique 1920's flair and your entry drops to $20!
New Year's Eve at Uptown Alley (Manassas) Uptown Alley is celebrating New Year's Eve all day long! During the day they'll have packages perfect for families! They'll also be hosting a kid's balloon drop with over $1000 in prizes! At night they'll have live music featuring InsideOut Band! Ring in the new year with our balloon drop and over $10,000 in prizes!
Prohibition New Year's Eve Bash at Eavesdrop Brewery (Yorkshire) Let's welcome a new decade together! Join the Eavesdrop Brewery team for their Prohibition themed NYE party as we welcome the 20's.
Ring in the New Year at Rockwood (Gainesville) RING in the New Year at NOVA's BEST NYE Party! Featuring a live DJ, ice luge, drinks, hors d'oeuvres, raffle prizes & MORE!
1st Day Hikes (1/1/2020):
Bristoe Station Battlefield (Bristow) Bring in the New Year with a guided hike by local historians! This 90 minute, 3-mile hike will start the new year on the right foot!
Conway Robinson State Forest (Gainesville) Join the Merrimac Farm Master Naturalists, Heritage Habitat Trail Team, on a guided hike, gently covering almost two miles, on January 1 between 2:00-4:00pm at Conway Robinson State Forest.
Neabsco Creek Boardwalk (Woodbridge) Welcome the New Year with a guided hike across Neabsco Creek by local naturalists and historians! This 120 minute, 5+mile hike exploring nature and history starts the new year on the right foot! 
Leesylvania State Park (Woodbridge) Bring in the New Year with a guided hike led by two former staff members that are experts on Leesylvania State Park. Start with a quick tour of the history museum, then walk down the Potomac Trail, to Freestone Point, through Lee's Woods Trail, and back to the visitor center.
Manassas National Battlefield Park (Manassas) Start the new year off with a refreshing historic hike through Manassas National Battlefield Park. Plan to meet in the New York Monuments parking lot off Route 29 east of Groveton Road to start your adventure.
More January Events:
1/13 – 1/19 – DC Restaurant week at Out of the Blue Seafood (Gainesville) Celebrate DC Restaurant Week at Out of the Blue! Enjoy a $22 3-course lunch or $35 3-course dinner.
1/1 Commitment Day 5K (Gainesville) Bring the whole family to run, walk, jog or stroll in a Commitment Day 5K presented by Invisalign! Your ticket includes a race bib, medal and post-run brunch social.
1/2 Cabin Fever Kids Day Camp at AR Workshop (Bristow) Have the kids been climbing the walls over winter break and need something to do besides video games? Drop the kids off for a fun-filled morning of DIY'ing from 11am to 1:30pm.
1/5 Afternoon Tea & Little Woman Movie at Alamo Drafthouse (Woodbridge) Enjoy a nice, warm cup of tea with the March sisters at Alamo Drafthouse. Ticket purchase includes three servings of tea and treats!
1/20 Dr. Martin Luther King, Jr. Oratorical Competition at Hylton Memorial Chapel (Woodbridge) Come celebrate the life and legacy of Dr. Martin Luther King, Jr. as middle and high school orators share their thoughts on the theme "Let Freedom Ring"!
1/25 Comedy Night at Effingham Manor Winery (Nokesville) - Herron Entertainment and Effingham Manor are teaming up once again to provide a night of hilarious comedy and great wine! Recognizable comedians that will make you laugh your "Effing" butt off!!! 
###