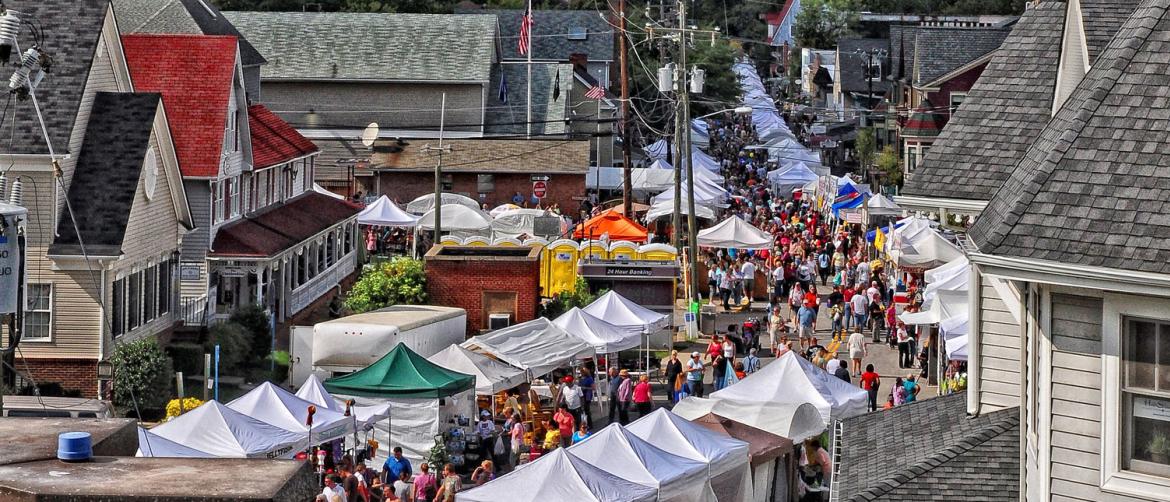 Prince William, Virginia is the perfect place to start the Fall season. From chili cook-offs to one of Northern Virginia's longest running art celebrations, you can find a variety of activities to enjoy throughout the last few weeks of Summer. Prince William, Virginia | Come enjoy its open spaces and friendly faces.
Below is a listing of upcoming events, festivals, and activities that occur in Prince William County this September. Events include concerts, festivals, and family friendly events for the community.  Please contact each venue for event confirmation.
Signature Events:
9/12 Arts Alive! 2021 at Hylton Performing Arts Center (Manassas) A co-production of the Prince William County Arts Council and Hylton Performing Arts Center, this annual family-friendly arts festival features Prince William County Arts Council members and other community performers and fine artists. Enjoy hands-on activities for all ages, multiple stages of performances indoors and out, exhibits, food vendors, and more!
9/25 & 9/26 Historic Occoquan's Fall Arts & Craft Festival (Occoquan) The Craft Show will include both contemporary and country crafters and artisans from Occoquan and from all around the United States.
9/25 & 9/26 Americans in Wartime Experience - 2021 Tank Farm Open House (Nokesville) Spend the weekend enjoying this annual event showcasing Military Tanks and Armored Vehicles, K9 Demos, Keynote Speakers, Veteran Interviews, Living History Unit Reenactments, Historical Displays, Veteran Support Groups, Children's Activities, Food Vendors, Flame Thrower Demos and More!
Labor Day Weekend Events (9/3 – 9/6):
9/3 – 9/6 – Last Weekend of the Season at Splashdown Water Park (Manassas) Plan a visit to Northern Virginia's largest waterpark to close out the Summer Season. Open Wednesday-Sunday...Hours: Noon-6pm. Tickets Sold at the Gate. No Online Ticket Sales.
9/3 – 9/6 – Last Weekend of the Season at Waterworks Waterpark (Dale City) Get to the pool and waterpark one last time before they close for the season. The perfect way to wrap up the Summer.
9/3 – 9/5 A Midsummers Night Dream Play at River Mill Park (Occoquan) Occoquan Plays in the Park presents A Midsummer Night's Dream in River Mill Park, September 3-5! Come hang loose and dig a groovy 60's vibe as Castaways Repertory Theatre performs this classic on Labor Day weekend. 
9/3 – 9/6 – Labor Day Weekend Celebration & Beer Releases at Water's End Brewery (Lake Ridge) Come out for a weekend of fun with the Water's End Brewery team. Offering live music, great food at the Lake Ridge location and Labor Day beer specials on all to-go orders at both locations in Lake Ridge & Woodbridge all weekend long!
9/5 Dinner en Blanc at Effingham Manor Winery (Bristow) A super, secretive dinner tradition...and you can be on the guest list. A Diner en Blanc party is a celebration in last minute fashion (last chance to wear white before Labor Day) & using one's creative side. All set up under the stars on the lawn at Effingham Manor.
More September Events:
9/7 Maroon 5 at Jiffy Lube Live (Bristow) Spend the evening rocking out to the tunes of Maroon 5 in the law at Jiffy Lube Live or under their covered pavilion.
9/11 Bluegrass Concert Series at Brentsville Courthouse (Bristow) For hundreds of years, the Brentsville Public Lot has been a place of entertainment and festivities and we are continuing that tradition into today! Bring your chairs, kick up your heels, and enjoy some Bluegrass and comfort food at the historic centre!
9/11 Fall Fest & Chili Cook-Off at Stonebridge at Potomac Town Center (Woodbridge) The 2021 Stonebridge at Potomac Town Center's Fall Fest and CHILI COOK-Off is a day full of food, entertainment, activities, and family fun!
9/18 Five Year Anniversary Party at Water's End Brewing (Lake Ridge) SAVE THE DATE! Let's celebrate five years of W.E. Brew on Saturday, September 18th!
9/19 Hylton on the Hill: Bumper Jacksons Live Concert (Manassas) Come out and enjoy an outdoor concert at Hylton Preforming Arts center to see Bumper Jacksons, who are hot and sweet, painting America's story from the streets of New Orleans to Appalachian hollers.
9/25 Oktoberfest 2021 at Brew Republic (Woodbridge) Brew Republic's Annual Oktoberfest Festival is Saturday, September 25th from 11 to 5pm, featuring a Marzen (traditional Oktoberfest beer) tasting (including the re-release of our own beloved Uberbrau Marzen), an indoor and outdoor biergarten, taproom party, delicious German food specials, a lederhosen/dirndl costume contest, stein holding competition, awesome music, and more!
9/25 Fee Free Day at Prince William Forest Park (Triangle) he fee-free days are part of the National Park Service's commitment to increase access, promote recreational opportunities, improve visitor facilities and conserve natural and historical treasures in national parks for the benefit and enjoyment of the American people.   
9/26 Fall Beertique at the Farm Brewery at Broad Run (Haymarket) Fall is just around the corner, and we can't wait to celebrate with another amazing Beertique! An awesome day to come out and support local vendors while sipping on great brews.
9/26 Oktoberfest 2021 at Ornery Beer Company Taproom (Manassas) Tapping Ferdinand's 2021 Oktoberfest. $15 for your ceramic stein full of Oktoberfest. $6 pint refills all night! ONLY 150 TICKETS...when they're gone....they're gone!!
###