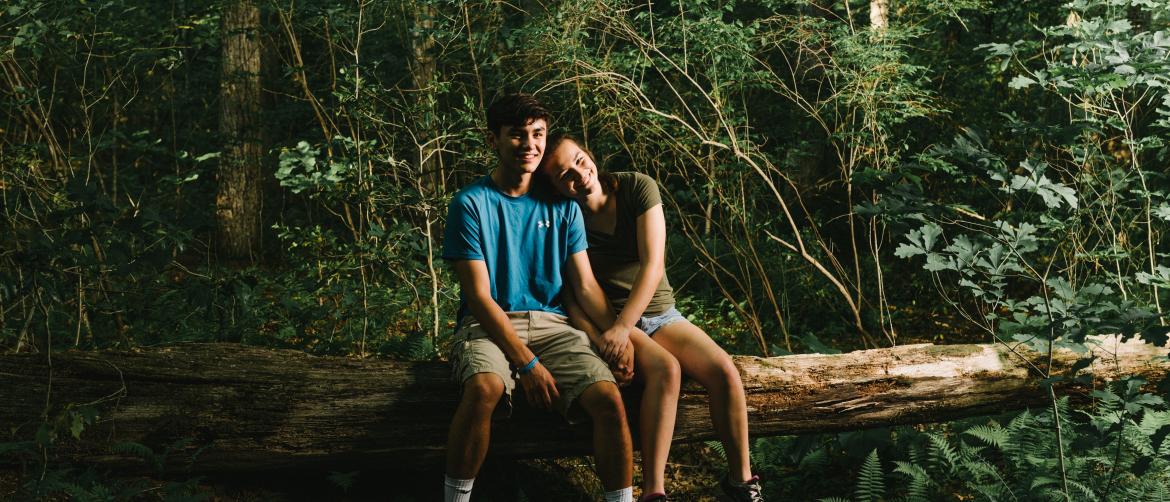 Prince William & Manassas has always had fantastic trails in its many parks, but they tended to be self-contained within park boundaries. Today, through the work of nonprofit organizations, volunteers, private property owners, and local governments, the county's trail system is rapidly growing, with new trails creating an increasingly interconnected web from one parkland to another. All of this, plus fantastic waterways, mountains, and wildlife, make Prince William & Manassas a hiker's paradise.
Whether you are new to hiking or are a seasoned trail blazer, Prince William and Manassas offers numerous and varied hiking experiences. Trails at the Occoquan Bay National Wildlife Refuge, for example, bring hikers in touch with 650 species of plants and 200 species of birds. Prince William Forest Park's 37 miles of trails take you past meadows, waterfalls, and historic features. Conway Robinson State Forest has many miles of trails suitable for hikers and mountain bikers alike. Below you can find some of Prince William & Manassas' most popular hiking destinations.
Hiking Through History At Leesylvania State Park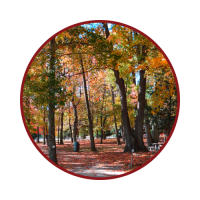 When you hike at Leesylvania State Park, you're literally walking in the footsteps of history--several layers of it, in fact. This land, situated at the confluence of Powell's Creek and the Potomac River, was first the site of an Algonquian village. In the 18th century, the property was acquired by Henry Lee II, father of Revolutionary War hero Henry "Lighthorse Harry" Lee and grandfather to Confederate General Robert E. Lee. In 1825 the property was sold to the storied Fairfax family. During the Civil War, the land was the site of a Confederate gun battery. More recently, the site was used as a launching point for gambling boats on the Potomac.
Today, the nearly two-mile Lee's Woods Trail takes you past the remnants of the original Lee and Fairfax homesteads, as well as Free Stone Point, near where General Lee ordered the blockade of the Potomac River during the Civil War.
The Bull Run Mountains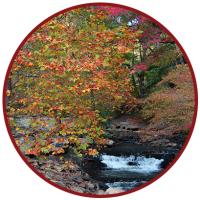 Some people are surprised to learn that Prince William has its own breathtaking mountains to climb that are not so far away from urban areas. The Bull Run Mountains offer eight miles of trails that lead hikers from the historic Beverley Mill to a scenic rocky overlook and many points in between, which will make you forget you're still in the suburbs.
Prince William Forest Park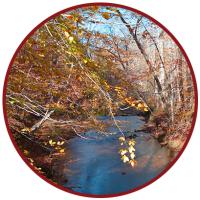 Prince William Forest Park is home to 12 miles of paved roads and over nine miles of gravel roads that make it a great location for an easy hike or an enjoyable bike ride. The trails run through beautiful sun-dappled forests and rolling hills providing for a beautiful workout session. So secluded and tucked away, you'd never know that this massive forest is located right off the busy I-95 corridor.
The Neabsco Greenway
Located just off Route 1 in Woodbridge, the Neabsco Greenway runs the length of Andrew Leitch Park from Princedale Drive to Lindendale Road. Future expansion of the Greenway will expand the trail from the park down to Sharron Baucom Dale City Recreation Center.  The total length of the trail will be 3.5 miles but for now, the trail is a very walkable two miles expanding the full length of Andrew Leitch Park. For those looking for a quick two-mile jog to stay active on their vacation, this is a perfect trail!