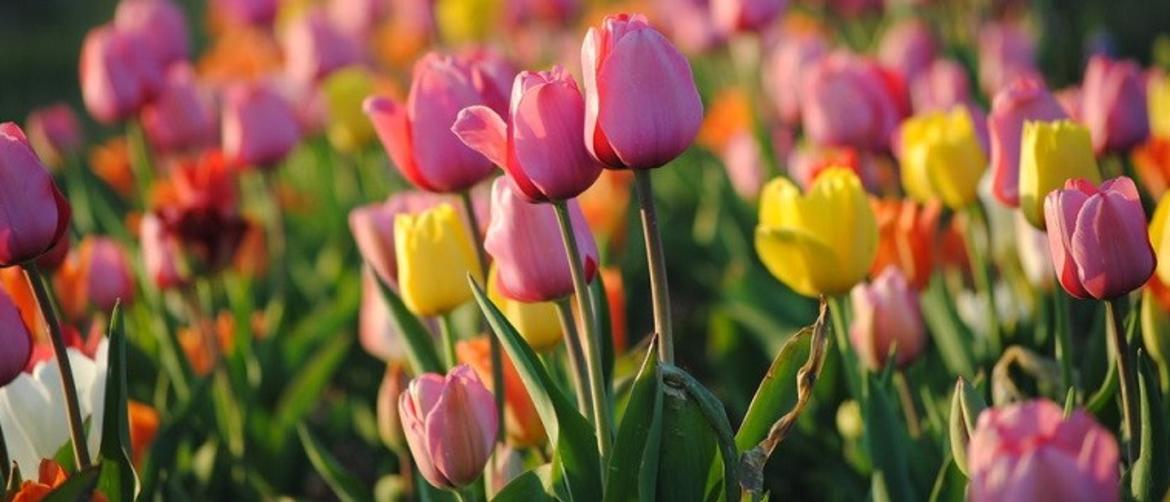 Every year, thousands of visitors flock to Washington, DC between March and April to marvel at the beautiful cherry blossoms along the Tidal Basin. The magnificent display of color on the trees signals that spring has finally arrived in our nation's capital.
Visitors can continue their celebration of Spring's beauty in Prince William, VA. The Festival of Spring allows visitors to pick their own flowers as they walk among more than a million tulips and daffodils in bloom. The Bluebell Festival provides visitors with a view of the largest collection of Virginia Bluebells in the area.
Tidal Basin
Washington. D.C. 20003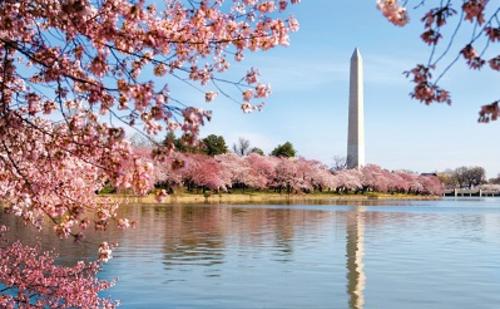 The National Cherry Blossom Festival is a city-wide event open to all.  The festival features more than 200 international cultural performances and over 90 special events. 
Visitors staying in Prince William County can easily access the Cherry Blossom Festival via I-95, I-66, Virginia Railway Express (VRE) or metro. Travelers using the VRE can take either the Manassas Line or the Fredericksburg Line. Both lines end at Union Station in Washington DC.
11008 Kettle Run Road
Nokesville, VA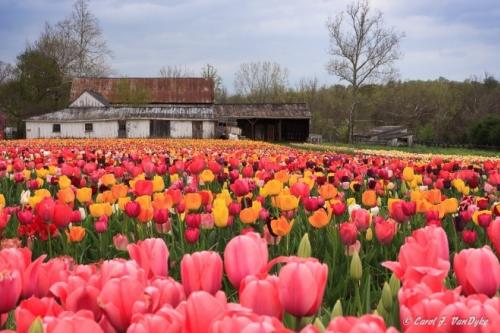 Burnside Farms, located in Nokesville, VA plants more than a million tulips and daffodils for one of the most spectacular pick-your-own flowers event in North America. The Festival of Spring will be held mid-April.
Tickets for the weekend of May 5th & 6th will go on sale at noon on Tuesday, May 1, 2018. 
Burnside Farms is a family-friendly farm with plenty of shaded areas and picnic tables. So, stop by one of the many restaurants at Virginia Gateway, get your food to go, and enjoy it while marveling at thousands of tulips and daffodils. Please visit Burnside Farm's website for the address of their new location.
Merrimac Farm
15020 Deepwood Lane
Nokesville, VA 20181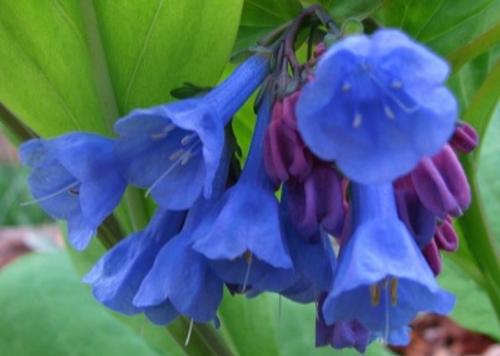 Merrimac Farm is a protected farm located on 302 acres in Nokesville, VA. In the spring, Merrimac Farm displays one the largest patches of Virginia Bluebells in the area.
The Bluebell Festival at Merrimac Farm will be held on Sunday, April 8th from 10 a.m. - 4 p.m.  The Festival's activities and tour schedules  can be found on the event website.
Make your visit unforgettable by staying over in one of our local Prince William County hotels: Gainesville, Haymarket, Manassas, Woodbridge and more...