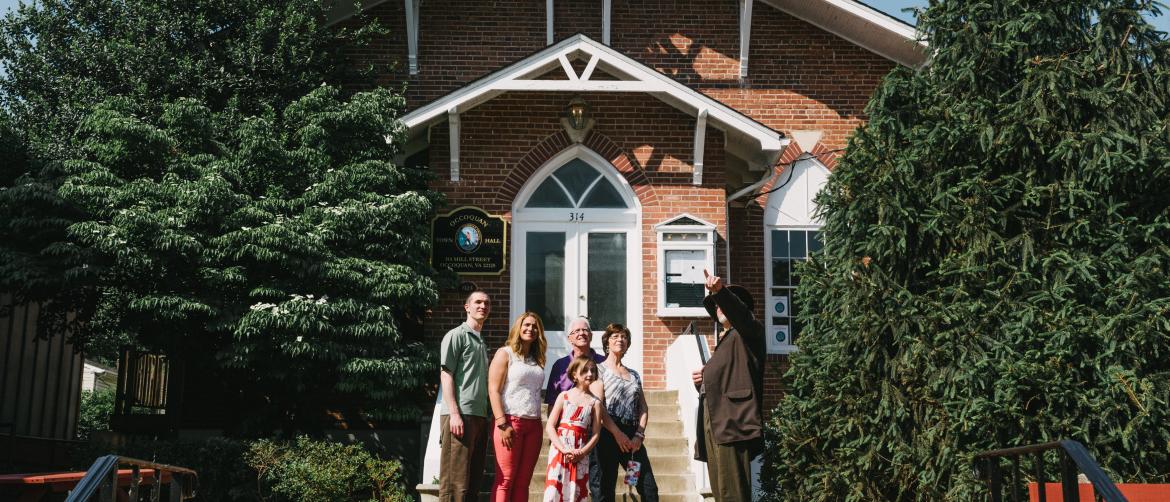 Prince William is the perfect place to escape fast-paced urban life, full of charming small towns (or small cities) that are easily walkable, rich in history and natural beauty, and full of distinctive eateries and shops. With just a short drive from Washington, D.C., you can spend a day in Historic Downtown Manassas, which has much more to offer beyond its famous battlefield. Or, stroll along the river in Historic Occoquan, now a charming haven for artists, specialty stores, and restaurants. Breathe deeply in the bucolic countryside of Nokesville, the center of a thriving dairy and cattle farming community. And steep yourself in the military history and pride at Quantico. Get back to basics with small-town Prince William & Manassas.
Attend a Festival in Downtown Manassas
Just 30 miles southwest of Washington, D.C., lies a city that nonetheless retains its small-town charm--the city of Manassas. In its 10 square miles, Manassas is a hub of arts, history, sports and recreational opportunities for residents and visitors alike. One way to experience the rich heritage of Manassas is by attending one of its many yearly festivals, local restaurants, and special events.
Go Shopping/Dining in Occoquan
Located along the Occoquan River, Historic Occoquan offers visitors a lot of bang for their buck. In a very compact and walkable six-block area, you can have access to more than a dozen eateries, and more than 80 unique shops and galleries, including three specialty beer and wine stores. The foodies in the bunch will appreciate the range of dining experiences available, from waterfront dining to garden patio dining to grab-and-go deli-type stores. Stick around for the evening ghost tours too!
Military Heritage in Quantico
You'll thrill with pride when you experience the rich military heritage of Quantico, home to an active Marine Corps base that was established there in 1917. The National Museum of the Marine Corps is a must-see destination, tracing the 240-year history of the U.S. Marine Corps in a state-of-the-art museum facility. Take a serene drive through the Quantico National Cemetery as well, the final resting place for many notable veterans and their families.
History in Haymarket
Located at an important crossroads, the town of Haymarket was directly in the path of marching armies throughout the Civil War. Soldiers passed through here on the way to both battles at Manassas, and in 1862, a Union general ordered nearly the entire town burned, leaving only one house and the shell of a church. Today, visitors can relive this history by visiting the Haymarket Museum, which tells the history of the pre-Civil War era in the town in the restored Old Town Hall. Spend the day shopping at local shops, enjoying one of the eclectic restaurants, or hiking a trail to the Bull Run Mountains!