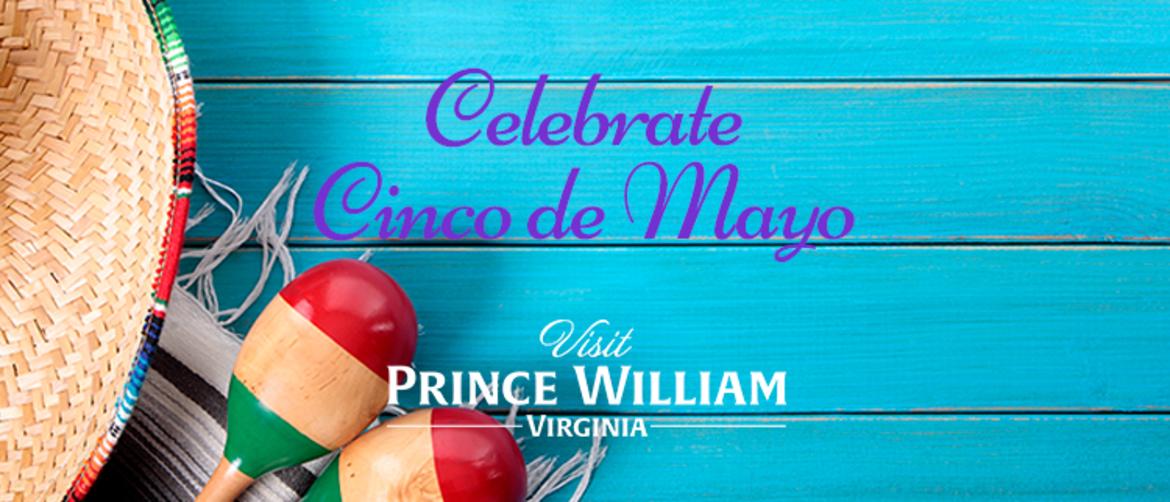 In Mexico, Cinco de Mayo commemorates a victorious 1862 battle over France. Here in the U.S., Cinco de Mayo has become celebration of Mexican American culture and food. It's the day we embrace our love of mariachi bands, all you can eat tacos and bottomless margaritas. Whether you're local,  just passing through or staying the weekend, Prince William, VA has a Cinco de Mayo fiesta or event that you're sure to enjoy.
Aroma's Cinco de Mayo Wine and Food Pairing  
9249 Center St
Manassas, VA 20110
Celebrate Cinco de Mayo at Aroma Wine Tasting with their wine and food pairing! Meet their winemaker while enjoying a flight of wines that will be paired with savory and sweet appetizers prepared by Mariachis Tequileria & Restaurant! Thursday May 3, 2018 from 6:30pm - 8:30pm
Cinco de Mayo: Saturday May 5, 2018
Cinco de Drinko at Brew Republic Beirwerks
15201 Potomac Town Pl
Woodbridge, VA 22191
(703) 594-7950

Cinco de Mayo falls on a Saturday night this year, so viva la fiesta! Brew Republic is throwing a Cinco de Drinko party on Saturday, May 5th, with glasses of Abide Blonde Ale for $1 starting at 2 pm (with the price going up $1 per hour until back to regular price). 

At 7 pm the party really kicks off with a special Cinco de Mayo spicy Guerrilla limited edition release (only about 100 glasses available, so don't miss it). Plus, they'll have a Michelada (spicy Mexican beer and lime cocktail) and delicious Horchatas! At 8 pm, the live music (with Buddy Cosmo) starts.
Cinco de Mayo at Sinistral
9419 Main St
Manassas, VA 20110
(703) 686-4575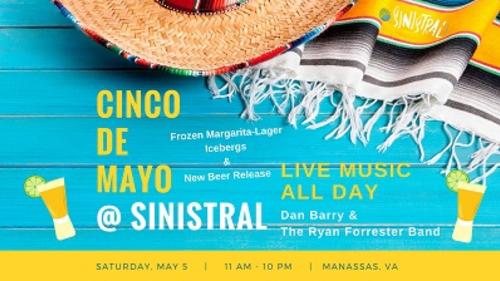 Sinistral will have Margarita-Lager Icebergs, a new beer release (Olé Mole Stout), outdoor games (plenty of activities to keep the kiddies entertained too) and maybe even a Piñata! Live Music All Day!
Cinco de Mayo at Farm Brew Live
9901 Discovery Blvd
Manassas, VA 20109
(703) 420-2264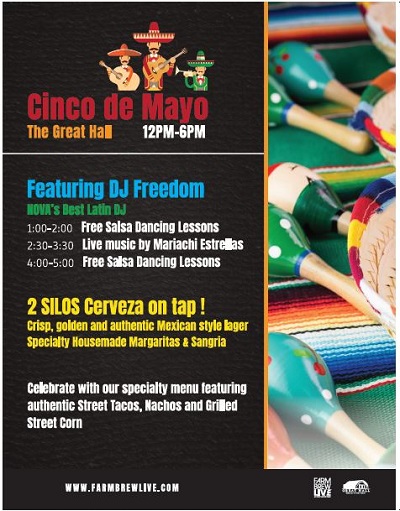 Celebrate Cinco de Mayo in The Great Hall at Farm Brew LIVE!  Enjoy live music, dancing great food and drinks. Sample their specialty menu with authentic street tacos, nachos and grilled street corn as well as 2 Silos Cerveza and specialty house-made Margaritas and Sangria.
Cinco de Mayo and a Great Cause at Tim's Rivershore
1510 Cherry Hill Rd
Dumfries, VA 22026
(703) 441-1375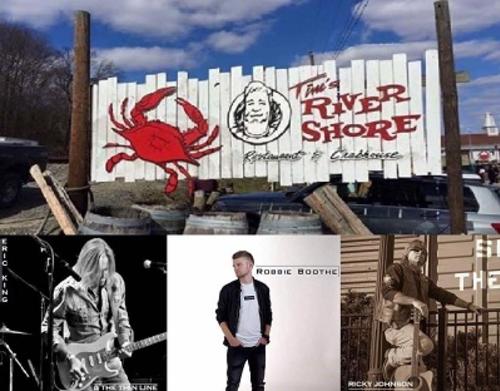 The team at Tim's Rivershore is partnering with the Komen Central Virginia Race for the Cure to throw an unforgettable Cinco de Mayo celebration on the Potomac River.
Cinco de Mayo Fiesta at Bar Louie (Stonebridge & Gainesville)
15001 Potomac Town Place
Suite 100
Woodbridge, VA 22192
(571) 298-8610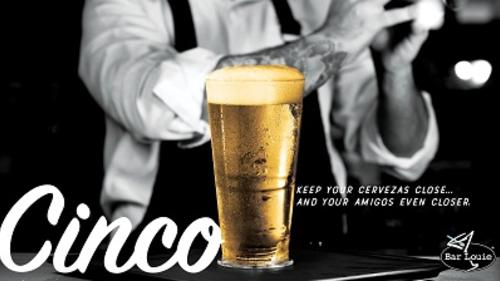 Keep your cervezas close, and your amigos even closer Saturday May 5th for Cinco de Mayo at Bar Louie! Grab your friends and join the party with drink features until 9 pm to help kick start the summer.
Cinco de Mayo Fiesta – Grafton Street Restaurant & Bar
7380 Atlas Walk Way
Gainesville, VA 20155
(571) 261-9367
Party like there's no mañana! Celebrate Cinco De Mayo outdoors on Saturday, May 5th at Grafton Street. They're grilling carne asada, chicken fajitas and chimichurri shrimp skewers. Plus beer & margarita specials! It's a fiesta you don't want to miss!
Cinco de Mayo at Eavesdrop
7223 Centreville Rd,
Yorkshire, Virginia 20111
(703) 420-8955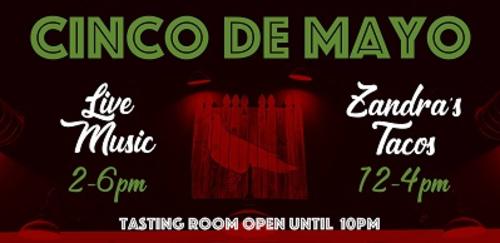 Join Eavesdrop Brewery for Cinco de Mayo! Celebrate the occasion with live music from 2 – 6 pm, and Zandra's Taqueria will be on site slingin' tacos from 12 – 4 pm. They may even release a new beer!  This is the first Saturday Eavesdrop will be open with Summer hours. Party with them until 10pm!