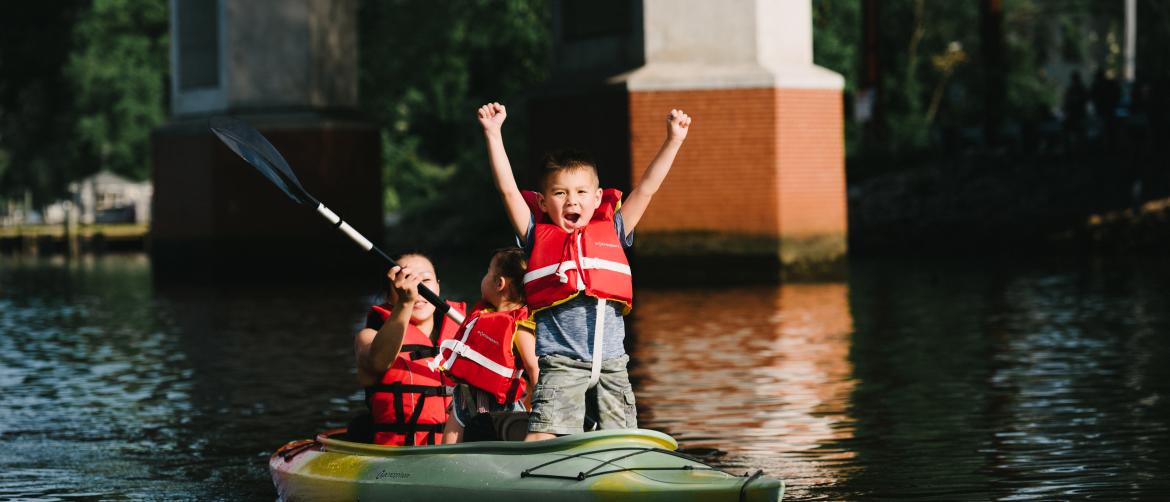 Spring break is synonymous with family or solo trips to exotic sunny destinations. It's a time when adults can kick back with a frosty beverage in hand while the kids enjoy freedom from school and homework. Today, we may still be fantasizing about those faraway places and hoping that by fall we'll be booking those dream vacations. We understand that once again we will have to be a little more creative in taking advantage of our time off - while we remain socially distanced and mindful of others. Here are a few fun outdoor spring break experiences that you can enjoy solo, with friends or with family in Prince William, VA.

1) Scenic Hikes
Whether you're new to hiking or an avid trailblazer, Prince William, VA has 38 square miles of scenic parks and a wide variety of hiking trails to enjoy. Hike through hallowed grounds, challenge your stamina, or enjoy a family-friendly excursion.
2) Aquatic Adventures
Kayak along the Occoquan River, fish off the sandy shores of Leesylvania State Park or learn to sail on the Potomac. Prince William's waterfront playground provides a variety of recreational activities for you to explore.
3) Farms & Farmers Markets 
Experience farm life first-hand, explore local produce and specialty items at farmers' markets, volunteer at an animal sanctuary or enjoy a scenic trail ride.
4) Breweries, Wineries and Distilleries
Savor the moment along our Steins Vines & Moonshine Trail, where you'll enjoy more than 20 craft breweries, wineries, distilleries & tasting rooms.