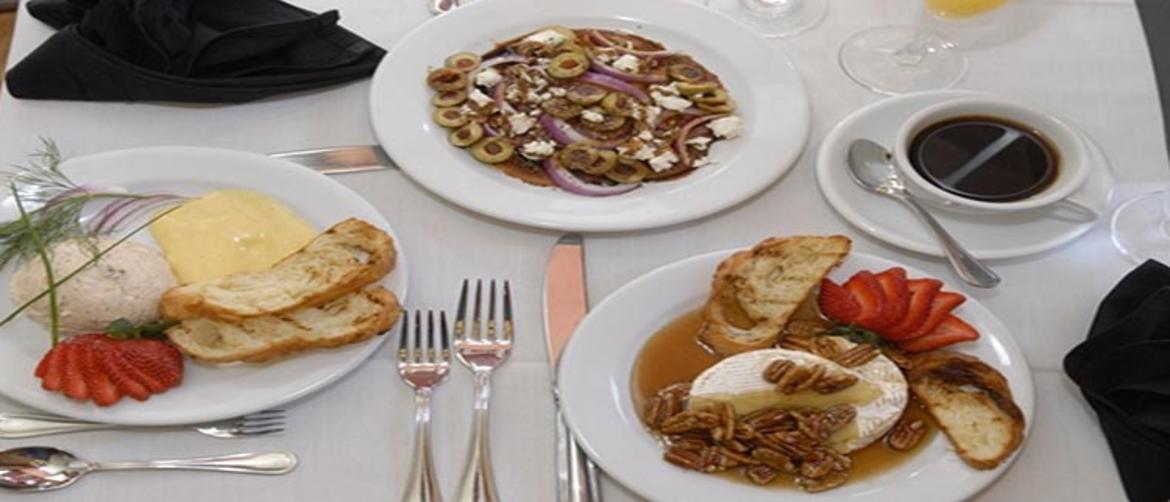 Brunch has become a Sunday tradition for most people, and there are many places in Prince William & Manassas to enjoy the midday meal.  Whether it's to celebrate, relax, or fuel up, these restaurants have carefully crafted menus that will keep you going all day long:
Grafton Street in Gainesville has become known for its Irish inspired ambience and menu. Their brunch menu is a popular treat for Sunday morning diners as well! Enjoy blueberry and lemon pancakes hot off the griddle, or taste the flavors of their eggs benedict. Looking to put your own twist? Create your own omelet at the Chef's Omelet Bar for a DIY brunch experience. Top it off with a mimosa or Bloody Mary from the special drinks menu, or challenge yourself to create your own cocktail at the Bloody Mary Bar.
Monza has a special twist on the classic brunch menu! Located in Historic Downtown Manassas, the restaurant known for its brick oven pizza also offers a brunch menu that will make your mouth water. Diners feast on dishes such as the Breakfast Pizza (eggs, cheese, bacon, and chipotle sauce) or the mushroom and pepper loaded Primavera Omelet. The drink menu also offers the classic Bloody Mary, famous Monza Coffee, and a Grand Champagne Cocktail.
Secret Garden Café channels the energy and vibe of Historic Occoquan, with their colorful brunch buffet, which runs until 1pm, providing plenty of time to savor your meal. All of the dishes are made from scratch, and their chefs are as diverse as their adventurous cuisine. Create your own meal at the omelet and Belgian waffle stations, or sample the fruit and dessert platters. The Secret Garden Café also offers their regular breakfast menu during brunch hours.
City Grille in Manassas is a locally owned restaurant near Manassas National Battlefield Park, and is a perfect stop for travelers. They have a variety of American cuisine, but the brunch menu offered from 10:00 AM -12:00 PM is what makes them stand out. For $12.59, you can enjoy an all you can eat buffet that features the classic brunch menu, as well as an omelet station to craft your own creation. Dine inside the sports themed dining area, or enjoy a beautiful Sunday morning on the outdoor patio.
The French inspired menu at Bistro L'Hermitage features European inspired dishes for their Saturday and Sunday morning brunches. A full, three course menu for diners, which sets them apart from other great places for brunch. Begin with the Bisque de Hornard (lobster bisque) or one of many salads. Follow it with a main entrée such as the Omelete of the Day or 'Oeuf Benedict a la Tradition' (classic eggs benedict with a French flavor to it). End with a Chocolate Mousse or a Crème Brulee for dessert.
Malone's of Manassas delights brunchers with both their starters and full entrees. The fine dining establishment in the heart of Historic Downtown Manassas is located in an old church turned elegant dining experience. Begin, try the beignet (a sweet cream with fresh berries) or the prosciutto wrapped melon.  For the main dish, enjoy a plate of steak and eggs, their Beef Brisket Panini, or one of many other options. Malone's also has a variety of Crepes that range from a delightful Nutella and sweet cream to hearty goat cheese and asparagus.
Make the best of weekend mornings by dining at these great brunch spots in Prince William & Manassas! Whether you're looking for a hearty buffet, a fine dining experience, or colorful morning menu, these restaurants offer a brunch for every appetite.