While many major Washington, D.C. attractions are closed there is still plenty to explore just short distance away from our nation's capital. Located just 30 miles outside of DC along both I-66 and I-95 Prince William, VA offers a wide variety of free and inexpensive activities for both Federal workers and visitors to enjoy. Wander amidst our historic small towns including Haymarket, Dumfries and waterfront Occoquan where you'll find an eclectic mix of shopping and dining options. Visit our historic sites and world-class museums to experience our nation's Civil War and military history. Hike our scenic national, state and local parks or peruse our list of daily events.
Deals for Federal Workers
Federal workers will find a number of Prince William, VA businesses extending special deals during the shutdown: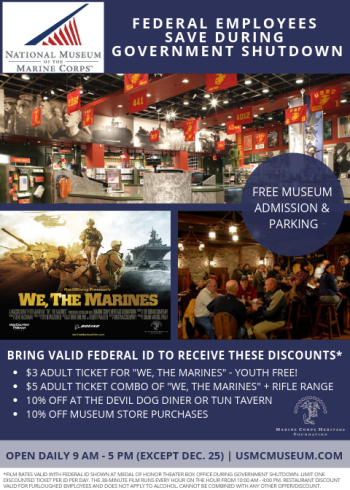 National Museum of the Marine Corps - The National Museum of the Marine Corps is OPEN during the government shutdown with FREE admission and parking. Furloughed employees can now save on the Medal of Honor Theater signature giant-screen film "We, The Marines," on concessions at Devil Dog Diner and Tun Tavern and in the Museum Store with valid ID. Spend some time exploring American history as seen through the eyes of the Marines.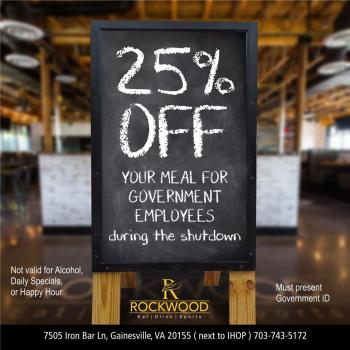 Rockwood Sports Bar - Government employees affected by the shutdown can come by Rockwood for lunch or dinner! Bring your Government I.D. to receive 25% off your food!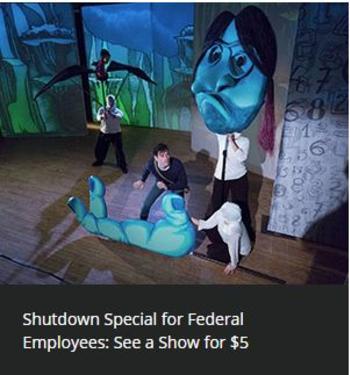 Hylton Performing Arts Center - is offering the following discounted tickets to federal workers affected by the shutdown. Simply present your Federal Government employment I.D. at the ticket office and get up to 2 discounted tickets ($5 each) to the following performances. The Hylton Center is also conducting a SERVE food drive to support government shutdown food assistance needs and is collecting donations in the Hylton Center lobby during regular business hours: Tuesday – Saturday from 10 a.m. to 6 p.m. or during scheduled performances.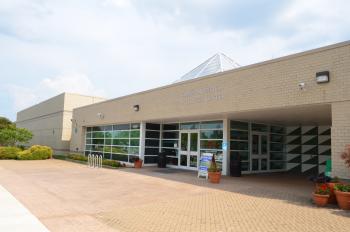 Chinn Aquatics & Fitness Center and the Sharron Baucom Dale City Recreation Center are offering FREE admission to furloughed federal employees on Thursday, 1/24 and Friday, 1/25 from noon until 4 pm.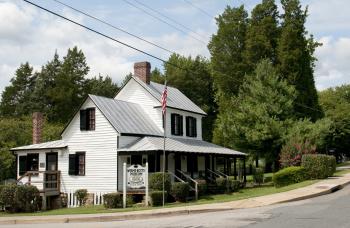 Historic Dumfries Virginia will offer free special tours of the Weems-Botts Museum to furloughed families during the partial government shutdown. Interested parties can contact them directly at (703-221-2218 or info@historicdumfriesva.org) to schedule a tour. Visitors must present a valid federal ID to redeem this offer. The special tours will emphasize past political conflicts appropriate to the historic house and local/regional history.
***Know of other deals for furloughed federal employees in Prince William, VA? Please email us to have them added to our article. ***
Free Things to Do (for All) in Prince William, VA