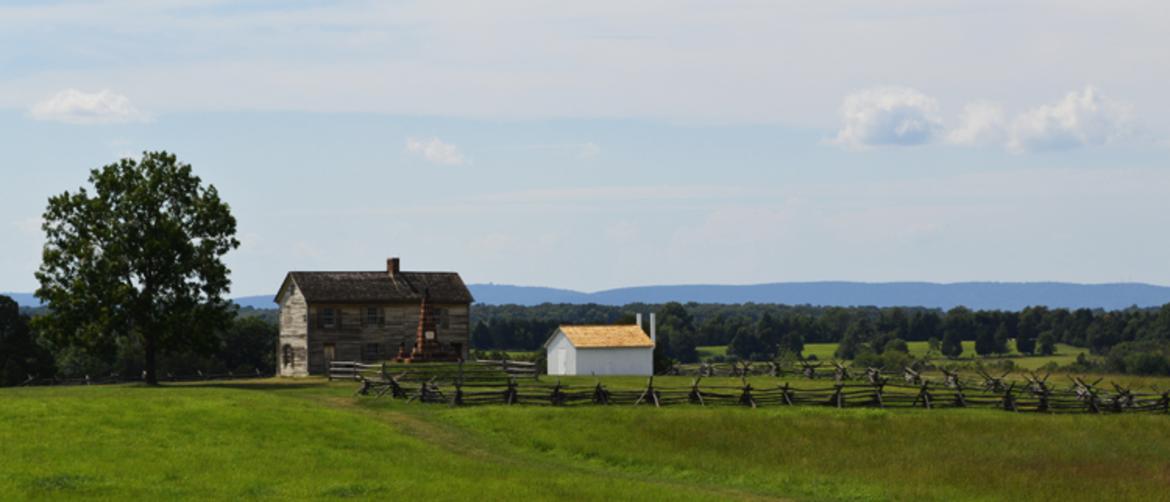 Where Are They Located?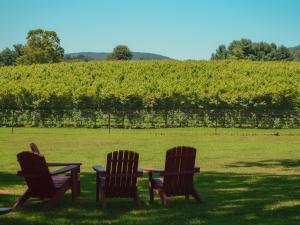 The Bull Run Mountains Conservancy is located in just west of Haymarket, VA, 30 miles west of DC. Covering 2,486 acres, the mountains overlap into Fauquier and Prince William Counties. The Bull Run Mountains are the eastern-most mountains in Virginia and part of the Blue Ridge Mountain Range, which spans from Pennsylvania all the way down to Georgia. You can see views of these beautiful, blue mountains from various attractions in Prince William & Manassas, including the Manassas National Battlefield Park and the Winery at La Grange.
For Hikers:
There are ten miles of trails to explore. Along your hike, you may experience white, quartzite cliffs, boulder fields, and rare woodland species. Keep an eye out for animals including bears, ravens, and rattlesnakes as you hike through these mountains. Just don't try to take a selfie with a rattlesnake like this guy did.
In addition to natural landmarks, plants, and animals, you may also find family cemeteries, ice house remains, and the site of a homestead.
Note: The High Point Cliff area will be closed for an indefinite period of time for restoration and recovery purposes.
For Naturists:
Animals to look out for:
Rattlesnakes
Moths
Tiger Beetles (Rare)
Bears
Ravens
Dragonflies
Flora and Fauna:
Black Ash
Goldies Wood Fern
Northern Starflower
Slender Mannagrass
Staghorn Clubmoss
Round-Leaf Orchid
Dining & Accommodations:
During your hiking adventure or nature exploration, you may want to find a warm, dry place to stay and a good restaurant to grab a bite to eat. Below are some great options for dining and accommodations.
Dining:
Giuseppe's Italian Restaurant, Haymarket
Blue Ridge Seafood Restaurant, Gainesville
Brooklyn Brothers Pizza, Gainesville
BJ's Restaurant & Brehouse, Gainesville
Grafton Street Irish Restaurant & Pub, Gainesville
Eggspectation, Gainesville
Accommodations:
Hampton Inn Gainesville
Fairfield Inn & Suites Manassas
Holiday Inn Express & Suites Manassas
Courtyard Manassas Battlefield Park
Wyndham Garden Manassas
Residence Inn Manassas Battlefield Park
Hampton Inn Manassas
Comfort Suites Manassas Battlefield Park
Other Attractions Nearby:
Because the mountains are named the Bull Run Mountains, you may have guessed that they are located near the site of two Civil War Battles, the First and Second Battles of Manassas/Bull Run. This means that the Manassas National Battlefield Park is a popular attraction among those exploring the area. In addition to this awe-inspiring national park, however, there are many other great attractions. See the map below for additional activities and attractions in the area.
Arts and Entertainment:
Center for the Arts at the Candy Factory
Hylton Performing Arts Center
Jiffy Lube Live
Food and Drink:
BadWolf Brewing Company
Heritage Brewing Company
The Winery at Bull Run
The Winery at La Grange
History and Museums:
Ben Lomond Historic Site
Brentsville Courhouse Historic Centre
Bristoe Station Battlefield Heritage Park
Haymarket Museum
Manassas Museum
Manassas National Battlefield Park
Parks and Recreation:
Prince William Golf Course
Silverlake Regional Park
Stonewall Golf Club
Virginia Oaks Golf Course