Distantly Social: A COVID Sensitive Tour
This itinerary keeps the safety of your travelers in mind by building social distancing and suggested public health precautions into the fabric of the tour. The COVID-19 pandemic does not have to ruin your sense of adventure if you follow simple guidelines to keep you and your traveling group safe. Whether you are limiting your contact to just one guide or the tour is completely private, you'll feel safe knowing you are reducing your risk while still enjoying yourself. From outdoor adventures to al fresco dining, this itinerary is sure to keep the health of your traveling spirit alive and well.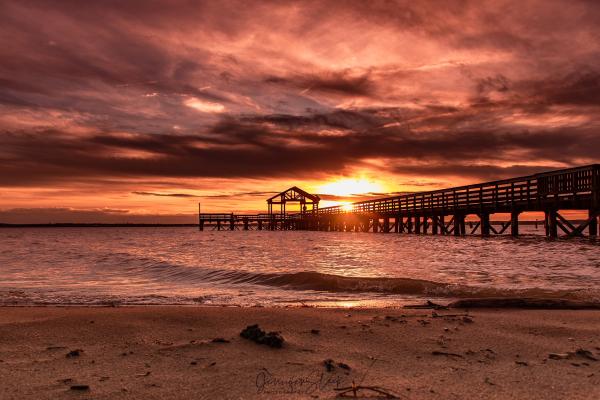 Day 1
Start your tour at Manassas National Battlefield and soak up all the history it has to offer. It is the site of the Civil War's first major battle and set the tone for the next four years of the war. Your guide will take you on a driving tour of the battlefield, highlighting the major and minor stories which happened here in 1861 and 1862. Be sure to request a copy of the of the introductory film so you can watch it aboard your motorcoach on the way to the battlefield.
Continue your tour at Ben Lomond Historic Site, a field hospital used during both major battles at Manassas National Battlefield. From the smell that may have lingered in the home to the sounds of soldiers crying out for help, this immersive museum can practically put you in the shoes of an injured soldier or the family who lived there throughout the ordeal. Your tour can be conducted entirely outside or inside, based on your group's comfort level. To make history even more realistic, your group will get to see how a musket was loaded and fired. Be sure to ask why you needed strong teeth!
Then, enjoy a show at The Hylton Performing Arts Center. Home to an abundance of cultural expression, the opera house and theater provide a wide variety of music and performances sure to leave the group on the edge of their seats. The Performance A La Carte program allows you to tailor a show exclusively for your group. Choose a program and space that will work with your schedule and the Hylton Performing Arts Center will do the rest!
After a day of history and travel, settle down for a home-cooked meal at City Grille, a neighborhood favorite for locals in Manassas. Their generous portions and casual atmosphere make for a perfect way to end your first day. They have a large, outdoor, tiki-bar themed, patio to enjoy or you could dine in a semi-private area indoors.
Day 2
Your day begins with history coming to you! A member of the Marine Corps' History Division will come to your hotel to share the interesting history of Quantico. Home to "The Crossroads of the Marine Corps", the presentation includes the creation of the base during World War I, its expansion during World War II, historical information on activities on base, including information on some of the historical buildings and the Town of Quantico.
Next, pay your respects at Quantico National Cemetery with a private flag placing experience at the graves of veterans whose remains were previously forgotten. Hosted by the Missing in America Project, their mission is to find, identify and provide full military burial for these now remembered heroes. This all-volunteer organization will impart the true value of sacrifice and leadership upon your group.
Explore the historic town of Occoquan! Begin your tour by receiving a warm welcome from the mayor, Earnie Porta. Discover over 300 years of history on a guided driving tour of the quaint riverfront town as he highlights the past and unique details of Occoquan. Uncover stories of the historic buildings and how the town got its name.
After your tour, you will want to spend some time perusing and shopping in Occoquan. All the stores are independently owned, and you'll never know what you'll find. From the local fudge shop next to the antique store to the art gallery across from the boutique clothing store, the gems in Occoquan are yours to find! While in town, enjoy lunch at one of the many restaurants, all independently owned and operated. Did we mention many of them have waterfront dining?!
End your day by traveling to Brew Republic Bierwerks where you'll discover the brewing process from start to finish. Get a behind the scenes look at their facility and taste their most recent ales and lagers. Of course, a sampling flight is included with your visit!
The day will culminate with dinner at The Harbour Grille. While enjoying the view of the marina, sample from menu items such as lump crab cakes with sweet potato fries, grilled salmon with crispy parmesan polenta, or a certified Angus ribeye. The Harbour Grille has an enormous covered outdoor patio or you could dine in one of their semi-private areas inside.
Day 3
Start your morning with a tour of Rippon Lodge Historic Site and the Neabsco Creek Boardwalk. Rippon Lodge is the second oldest home in Prince William County, built around 1747 by Richard Blackburn, and was a thriving 21,000-acre property with its own port on Neabsco Creek. The Neabsco Creek was the site of Neabsco Iron Works, one of the first iron production furnace facilities in northern Virginia. This multi-faceted industrial property was responsible for many needed activities in the region: farming, leatherworking, milling, shipbuilding, shoemaking, and smithing. The property also supplied raw materials used to make weapons for the American Revolution. Venture out onto the boardwalk for stunning views of the water and wildlife over this historic site.
A trip wouldn't be complete without a stop at Effingham Manor Winery. Sample their wine at this historic 18th century home overlooking acres of beautiful countryside. With ample outdoor space and a back deck overlooking the mountains, you'll find your happy place before venturing home.
---
Go to www.visitpwc.com/groups/itineraries/ for additional itinerary ideas, such as:
PLAN YOUR NEXT GROUP TOUR
Need Help Planning? We're here to help. Whether you're planning a class, military or family reunion, a youth group, church or club trip or a wedding, we can equip you with the tools for success. We offer complimentary assistance to plan your group visit to Prince William, VA. Contact Us today: