This is is your chance to get outside your comfort zone, discover what you're made of, and cross that finish line stronger than you started.
Tough Mudder is a series of endurance events in which both seasoned and novice athletes can test their mental and physical strength along world-class obstacle courses. Tough Mudder - Virginia will be held at Silver Lake Regional Park in Haymarket, Virginia, Saturday, June 1 and Sunday, June 2, 2019.
The event will be comprised of four separate events:
Tough Mudder Classic: 8-10 mile loop course with 25 best-in-class obstacles, including 10 new or updated obstacles on every single course

Tougher Mudder: takes the same 8-10 mile Classic course and adds competitive timed racing

Tough Mudder 5K:  3.1 mile course with 13  best-in-class obstacles

Mini Mudder: 1/4 mile laps with 10+ obstacles for adventure-seeking kids
PLACES TO STAY NEAR Tough Mudder
WHERE IS THE COURSE?
Silver Lake Regional Park is a short distance off of Interstate 66.
Distances to Silver Lake Regional Park
Washington, DC - 40 Miles
Richmond - 110 Miles
Charlottesville - 75 Miles
Virginia Beach - 205 Miles
Baltimore - 75 Miles
Harrisburg, PA - 124 MIles
Pittsburgh - 240 Miles
Rainbow Therapeutic Riding Center is the Offical Charity Partner for Tough Mudder Virginia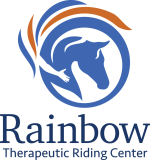 Rainbow Therapeutic Riding Center helps children and adults improve their lives by building social, cognitive, physical and psychological skills with equine-assisted therapies.  Their goal-oriented approach enables their athletes to move the bar on behavioral, physical and mental challenges. Click here to learn more about the Rainbow Therapeutic Riding Center 
THINGS TO DO BEFORE & AFTER THE RACE
MORE SPORTS & FITNESS EVENTS IN PRINCE WILLIAM, VA