The Steins, Vines, and Moonshine trail compromises breweries, wineries, and distilleries throughout Prince William County. These establishments provide welcoming environments, live entertainment, and innovative drinks. With over 20 options to choose from there's something that suits everyone!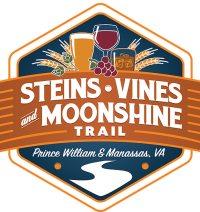 You must be 21 years of age or older to legally drink; please consume alcohol responsibly. 
Never drink and drive!