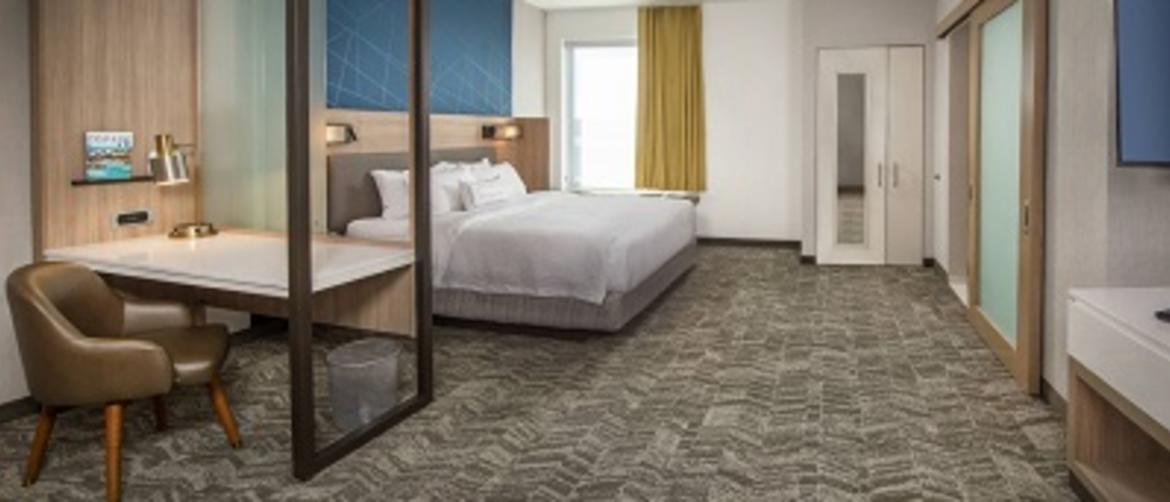 PRINCE WILLIAM COUNTY, Virginia – October 6, 2020 – According to data released this week by the Virginia Tourism Corporation (VTC) and the U.S. Travel Association, in 2019, Prince William County maintained its position as the ninth largest tourism economy in the Commonwealth with a record setting $643 million spent locally by visitors, an increase of $118 million since 2014. In addition, prior to the COVID-19 pandemic, local tourism-supported careers totaled 6,782 individuals throughout Prince William, while local tourism-related taxes paid by visitors last year were $37.8 million.
2019 Tourism Economic Data** in Prince William County:
$643 million in travel-related expenditures in 2019, an increase of 4% vs. 2018.
Prior to the COVID-19 era, tourism supported 6,782 hospitality careers locally vs. 6,662 in 2018.
Local and state taxes paid by visitors to the County provided over $37.8 million of (an annual increase of nearly $3.7 million)
**Data provided by US Travel Association and Virginia Tourism Corporation
"Now more than ever, these economic numbers bring to light the importance of tourism in our community – and last year's record-setting economic impact data reinforces why the Prince William County Board has taken measures to help keep businesses open and focused on the road to recovery," stated Ann B. Wheeler, Chair-at-Large of the Prince William Board of County Supervisors. "Even with the many COVID-19 obstacles, the business community in Prince William continues to invest and innovate, and we thank them for remaining resilient," she added.
Only six days after the United States declared COVID-19 a national health emergency, Prince William County's Office of Tourism and Department of Economic Development quickly pivoted to deploy business support resources. In addition, as a component of the County's COVID-19 'Support Local' economic recovery plan, an advertising campaign delivered over 10 million advertising impressions to the region, encouraging consumers to mask-up, spread-out, shop, dine, and support local businesses in Prince William County.
According to the VTC, tourism in Virginia generated $27 billion in visitor spending in 2019. The tourism industry also supported 237,000 jobs for Virginia communities and provided $1.8 billion in state and local revenue. Virginia ranks eighth in the nation for domestic  travel spending. All data is from the U.S. Travel Association and is based on domestic visitor spending from trips taken 50 miles or more away from home.
New tourism and hospitality businesses in Prince William County:
Hilton Garden Inn | Manassas Battlefield – A new 108-room hotel is currently under construction near Manassas National Battlefield Park and will open in early 2021.
LaQuinta Inn & Suites by Wyndham Manassas VA Dulles Airport | Yorkshire – A new hotel with 79 rooms and 1,500 square feet in meeting space is anticipated to open in October 2020.
TownePlace Suites | Potomac Mills – A 91-room all suites hotel will open in November 2020 with 1,400 square feet adjacent to Potomac Mills in Woodbridge.
Hilton Garden Inn | Haymarket – A 120-room hotel is planned to break ground this year in the Town of Haymarket. This opens a new tourism corridor near Exit 40 on Interstate 66.
The Black Sheep whiskey + wine + noshery | Manassas – This 2-story fine dining experience opened in a repurposed dairy barn this year and utilizes locally sourced products that support Virginia farms and farmers. The venue also includes 2 Silos Brewing Company, 2nd Stop Ice Cream & Coffee Bar, Absolutely Sushi and ongoing entertainment.
Aroma Wine Tasting II | Haymarket – A charming wine tasting room located in downtown Haymarket opened this summer, showcasing the many tastes that Virginia wines provide.
B. Franklin's American Tavern | Woodbridge – This history-inspired restaurant is a current-day dining experience that celebrates the original American taverns where our founding fathers ate, drank, and planned our freedom from tyranny. 
Long Time No Sea | Manassas – This restaurant provides delicious finger-lickin' New Orleans Cajun-style seafood at affordable prices. 
Ethel's NY Deli | Haymarket – A new locally owned New York styled delicatessen opened this August with al-fresco dining.
AXE Hole Axe Throwing at Farm Brewery at Broad Run | Haymarket - A new open-air axe-throwing experience opened earlier this year.
CAVA Table | Woodbridge – CAVA, one of the most popular fast-casual restaurants, chose Prince William County to test its newest concept – CAVA Table – an all-day café serving Mediterranean bowls, salads, tahini shakes, and coffee.
Round 1 Amusement & Bowling | Woodbridge– A new family entertainment center with 10 full lanes of bowling, 250 arcade games, and more recently opened at Potomac Mills.
The Winery & Brewery at Sunshine Ridge Farm | Gainesville – A new wine and beer tasting room will open later this year on Lake Manassas located near Vint Hill Road.
D'Rocco's An Italian Joint | Occoquan – This Italian restaurant opened in historic Downtown Occoquan in 2020.
United SportsPlex | Manassas – A 40,000 square-foot indoor sports plex equipped with three multi-sport courts, a full turf-field, and more opened on Doane Drive earlier this year.
Rosie's Gaming Emporium | Dumfries – 150 machine gaming-hall, planning to open in the Triangle Shopping Plaza, is months away from opening and will be the first such facility in Northern Virginia.
**Not a comprehensive list. For a listing of other new businesses, please go to VisitPWC.com.
About Prince William County Office of Tourism
The Prince William County Office of Tourism, a division of the Parks, Recreation and Tourism Department, inspires residents and visitors to experience the County's many assets including quaint towns, historic sites, attractions, hotels, restaurants, parks, trails and waterfront that contribute to a vibrant community and economy.