PLAY. STAY. EXPERIENCE PRINCE WILLIAM COUNTY.
Prince William County offers a vibrant sports scene with exceptional venues that are worth visiting. From the sprawling fields of the Prince William County Stadium Complex to the state-of-the-art Prince William Ice Center, there's something for every sports enthusiast. The venues host a variety of events, including baseball, soccer, ice hockey, and more. With over 40 venues in the county, there is going to be a spot for your event. Immerse yourself in the electric atmosphere, support local teams, and create lasting memories in the dynamic sports venues of Prince William County.
---
---
---

Prince William Sports Mission Statement:
Promote Prince William County, VA as an ideal destination for sports tournaments and events.
Prince William Sports Vision Statement:
Connect those from outside Prince William to utilize our premier facilities, attracting visitors that will contribute to a robust economy. Provide athletic events, entertainment, and facilities that our supporting residents can enjoy, increasing the quality of life in Prince William County. We provide groups a seamless experience that athletes, their families, teams, events rights holders, and tournament directors deserve. This is only exceeded by the hospitality that sports event right holders and visitors have come to know and love.
Sponsorships and Grants:
Event owners need to get the most out of their events, and Prince William Sports is here to help with our Sports Tourism Grant Program. Through the Sports Tourism Grant Program, qualified events are now able to apply for funds from Prince William Sports. Imagine the ways you could grow your event with extra resources.
Services:
Prince William Sports knows the rigors and details it takes to plan, develop, and execute a successful tournament or event. To better facilitate your specific needs and requirements, our team is ready to assist with a range of services including: 

Download a copy of our Sports Tourism Information Sheet
Prince William Sports Industry Partners:

    SportsNOVA is an alliance between Fairfax, Loudoun, Prince William, and Stafford counties that markets Northern Virginia as one of the East Coast's premier destinations for travel sports tournaments and events. To learn more about the SportsNOVA Alliance, please visit www.sportsnova.com

    Sports Virginia is a statewide collaboration of professionals from local convention and visitor bureaus, sports commissions, parks and recreation departments and facilities working to bring travel sports tournament and events to the Commonwealth. Sports Virginia is a part of the Virginia Tourism Corporation, whose mission is to help expand domestic and international in-bound travel and motion picture production to generate revenue and employment in Virginia. To learn more about Sports Virginia and VTC, please visit www.virginia.org/sports/
   Sports Events and Tourism Association is the non-profit 501(c)3 trade association for the sports events and tourism industry in the United States. SportsETA serves as the sports tourism industry's national education and accreditation entity. It also serves as a resource for the Sports Tourism Industry for networking between destinations and rights holders, marketing, and employment opportunities. To learn more about SportsETA please visit www.sportseta.org
---
---
              Contact Nam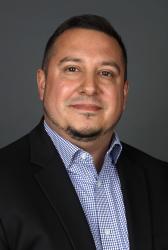 e: Michael Rojas (He/Him/His)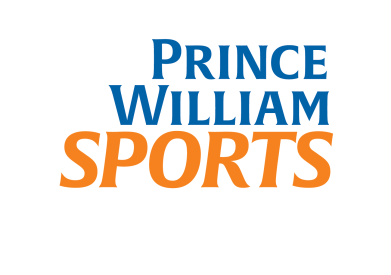 Title: Sports Tourism Manager
              Office Address: 14420 Bristow Rd. Manassas, VA 20112
              Phone: 571-454-4433
              Email:  mrojas@pwcgov.org