Patsy Cline & The Bottling Line
Discover all that Virginia has to offer on a tour of four great destinations - Winchester, Fredericksburg, and Prince William. Visit the hometown of a country music icon, uncover the rich history of the Shenandoah Valley, enjoy locally inspired cuisine and libations, take in nature's beauty, and explore quaint American towns.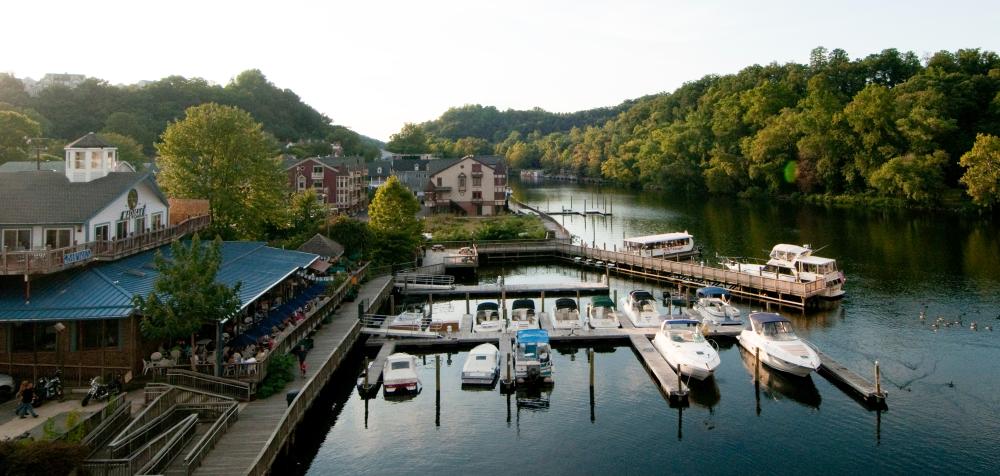 Day 1:
Enjoy an al fresco lunch in Old Town Winchester with dozens of restaurants and cafes that line the walking mall. Taste authentic Southern dishes with a twist like black Angus country-style meatloaf and enjoy a local craft beer at Water Street Kitchen or enjoy a casual sandwich and indulge in some homemade ice cream at Red Fox Creamery. Before you leave, be sure to grab an expert cup of coffee from one of the four local coffee shops on or near the walking mall. Discover the life of Winchester native-turned country music legend while on the Crazy for Patsy Cline Tour. This tour details the life and career of Patsy Cline, highlighting local spots with connections to her journey to fame. From the radio station where her songs first aired to her home and the drug store where she used to work, your group will enjoy uncovering the life of this local icon. Explore the Museum of the Shenandoah Valley and view galleries of artifacts that bring the Valley's past to life. Enjoy rotating regional and national exhibitions in the museum, stroll through the intimate gardens that surround the Glen Bernie home, and enjoy six acres of beautiful views. Head to Prince William, VA for dinner at Bristow Manor Golf Club. Overlooking an immaculate, championship-level, 18-hole golf course, your dinner will be just as enjoyable as the views from your table. This 19th-century manor home will provide a cozy setting to end your day of travel.
Day 2:
Meet Mayor Porta this morning to explore the riverside town of Historic Occoquan on a private driving tour. He will share the fascinating stories from the town's origins with the Native Americans occupying the region, from which the town gets its name, and up through the present day. After disembarking, take some time to explore Historic Occoquan. There are many unique local shops, such as Glory Be which sells vintage antique and hand-painted furniture, stained glass, and Polish pottery! Stop for lunch at one of the locally-owned restaurants in town, such as Madigan's Waterfront. Here you can enjoy fresh seafood while overlooking the river before embarking on the rest of your journey.
After arriving in Fredericksburg, tour the historic A. Smith Bowman Distillery. As a small, family-owned company, the distillery balances time-honored traditions with innovation and creativity to produce hand-crafted spirits, distilled from the finest ingredients.  Walk among hundreds of barrels of aging spirits where you will take in the heavenly fragrance called "the Angel's Share" and learn about the unique copper still called "Mary". Complete the tour with a tasting and visit to the gift shop.
Venture to Historic Kenmore Plantation next, which was built by George Washington's sister, Betty Washington Lewis, and her husband, Fielding Lewis. This beautiful, Georgian-style, brick mansion reflects the pre-Revolutionary-War wealth and status of the Lewis family.  The elegant interior rooms are adorned with some of the most decorative plaster ceilings in America. Tour the home and explore the Crowninshield Museum, which houses art and furniture from the 18th century. For dinner, enjoy a delicious meal and a show at Riverside Dinner Theater. As Virginia's newest and largest dinner theater, Riverside's professional actors and its commitment to classic Broadway musicals continue to electrify audiences of all ages.  Shows feature tableside service with seasonal menus, so you can see and try something new every visit!

Day 3:
Manassas was an especially important spot during one of America's most influential moments: The Civil War. You will begin your day at Ben Lomond Historic Site, a hospital used during the First Battle of Manassas. As you explore the home, a tour guide will provide narration on what it was like to be a patient in 1861. You will be fully immersed in the experience as you will hear, smell, feel, and even taste the history. One of the oldest ways to make food, an open-hearth cooking demonstration, will also be on-site. Hop by 2 Silos Brewing Company to taste some of the local beers and ales. This brewery is a destination brewery featuring live music and from-scratch food. The brewery got its name from the former grain barn with its two iconic silos. Enjoy lunch at one of the many restaurants in Gainesville at the Virginia Gateway Shopping Center. If you're in the mood for over-the-top flavor, Out of the Blue Seafood is a great lunch option!