Experience the American Civil War through the eyes of those who lived it. Learn more about the roles women, children, and African Americans experienced during one of the most trying times in American history.
The Civil War in Prince William County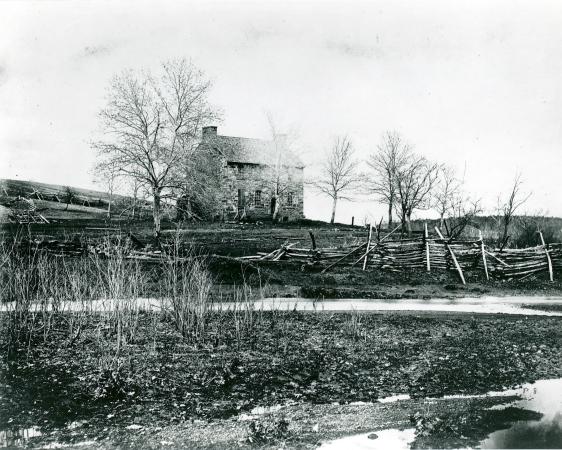 On April 17, 1861, five days after the first shots were fired at Fort Sumter and two days after President Lincoln's call for 75,000 volunteers to suppress the rebellion, the Virginia Convention passed an ordinance of secession. The citizens of the Commonwealth of Virginia voted overwhelmingly to ratify succession from the Union on May 23, 1861, officially making the Commonwealth and Prince William County a part of the Confederacy. With that act, the war in Virginia began. The American Civil War would have a significant impact on Prince William County. At the start, few had any notion of the devastation and suffering that the war would bring.
Explore the impact of the Civil War in Prince William County with a book developed by the Prince William County Historical Commission: The Civil War in Prince William County (Please note this publication is only available in digital format.)  
(Image: Henry Hill House circa 1862)
The Children's Perspective

Imagine it, you being a father or mother during the American Civil War. The impact on children living in a country divided by war was devastating. For many, the start of the Civil War would mean a life forever changed. Children played distinct roles for both sides of the war, including John Lincoln Clem who was just ten years old when he lied about his age and joined the 22nd Michigan Volunteer Infantry. Clem became a drummer who would lead soldiers to battle. Other chose to stay home and bid family members farewell as they went to war. How do you believe your children would feel if our country immediately became divided and a Civil War began?
The Women's Perspective

During the American Civil War, women served in hospitals, were sutlers (merchants who sell military provisions), cared for family members of troops, concealed their identities to serve on the battlefields, fought for equality and more. They watched as their husbands and young sons were sent off the war, homes and towns burnt to the ground, aided when needed, and tended to the wounded with little or no medical background.
Did you know some women were patriots in disguise, masquerading and serving as men during the American Civil War?