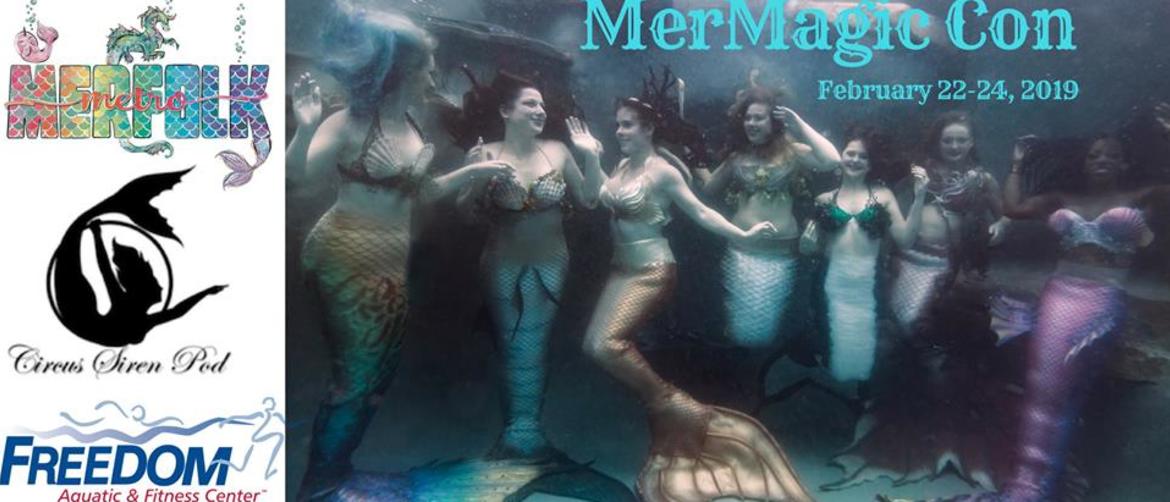 By Lani Furbank Updated On 02/14/2019 at 04:01PM EST
Kickboxing at 9Round Ashburn | 9Round
Once you've recovered from yet another week of winter weather, take your pick of festivals, conventions, shows, and parties happening this weekend. Put on your architect hat for a film festival, try on a tail for a mermaid convention, grab a toolbelt for a home and remodeling show, sip a hoppy slushie at a winter beer festival, slurp hot ramen during an afternoon of noodle mania, or mix movie cocktails at an Oscars party. Here's everything you need to do in DC this weekend.
National Building Museum | National Building Museum
Catch a screening at the Architecture & Design Film Festival
Thursday-Sunday, February 21-24
National Building Museum
You can brush up on the latest in architecture and design at this second annual film festival. The three-day event showcases films that explore issues of social justice and diversity as well as those that highlight the work of leaders in the field. Many of the feature film screenings are also accompanied by short films, Q&As, and panel discussions.
Cost: Tickets are $15 per screening, or $135 for an all-access pass.
Friday-Saturday, February 22-23
Freedom Aquatic & Fitness Center
Merfolk of all ages are invited to the MerMagic Con in Manassas. Expect workshops on how to be a mermaid, crafting, photoshoots, mer-lebrities, and plenty of swimming.
Cost: Tickets are $75, with reduced rates for kids and special events for an additional fee.
Transform your Fixer Upper at the Capital Remodel + Garden Show
Friday-Saturday, February 22-24
Dulles Expo Center
Clint Harp from HGTV's Fixer Upper will headline this year's Capital Remodel + Garden Show. He'll be joined by more than 300 exhibitors with the latest products and services in remodeling, renovation, décor, landscape, and garden design. There will also be four large garden displays and plenty of expert seminars, including a succulent workshop with local floral design studio Mayflowers.
Cost: Tickets are $9 online and $12 at the door.
Singer and Instrumentalist Rhiannon Giddensm, who is joining Lara Downes | Rhiannon Giddens
Saturday, February 23
Sixth & I
Pianist Lara Downes will be performing a program inspired by Georgia O'Keefe that pays tribute female artists and composers across genres. Her special guest is singer and instrumentalist Rhiannon Giddens.
Cost: Tickets are $35.
Drink beer slushies at Winter Fest
Saturday, February 23
Pizzeria Paradiso Georgetown
The fourth of Pizzeria Paradiso's Four Seasons Beer Festival series celebrates winter with seasonal drafts, beer slushies, snow cones with beer syrups, popcorn, and games. Your ticket includes a custom glass and four 6 oz. pours.
Cost: Tickets are $15, additional sample pour tickets can be purchased for $3 each.
Kickboxing at 9Round | 9Round
Saturday, February 23
9Round Ashburn
If you've always wanted to give kickboxing a go, now's your chance. 9Round Ashburn kickboxing gym is hosting an open house to give you a full body workout with expert trainers and pumped up music.
Cost: Free.
Ramen World | Mess Hall DC
Immerse yourself in all things ramen
Sunday, February 24
Mess Hall
The ever-epic Ramen World is back for a fifth year, with an impressive lineup of #hotnoods. You'll get to try dishes by the city's favorite Asian food concepts, including Bad Saint, Himitsu, Daikaya, Paper Horse, and more. Tickets sell out fast, so get 'em while they're hot.
Cost: Tickets are $90 and include unlimited food, Kirin Ichiban, and Suntory cocktails.
A past Lady Gaga party at Commissary | Commissary DC
Watch the Oscars, themed cocktail in hand
Sunday, February 24
Commissary
Commissary's Oscars celebration goes all day long, starting with brunch plus bottomless movies, mimosas, and Bloody Marys from 8am-4pm, followed by the viewing party featuring the awards show on the full wall projector, happy hour specials, and cinematic cocktails like Bohemian Raspberry and Wakanda Forever. There's also a mixology class where you can learn to make the three themed drinks.
Cost: Entry to the viewing party and brunch is free. Food and drink prices vary. The mixology class is $90.
Sign up here for our daily DC email and be the first to get all the food/drink/fun in town.
FYI: We've also got you covered with comprehensive guides to NYC, Chicago, LA, SF, Miami, Austin, Boston, Denver, Dallas, Atlanta, Phoenix, and San Diego -- just in case you're ever out of town.
Lani Furbank is a freelance food writer. Follow her on Twitter and Instagram or read her work at LanisCupOfTea.com.