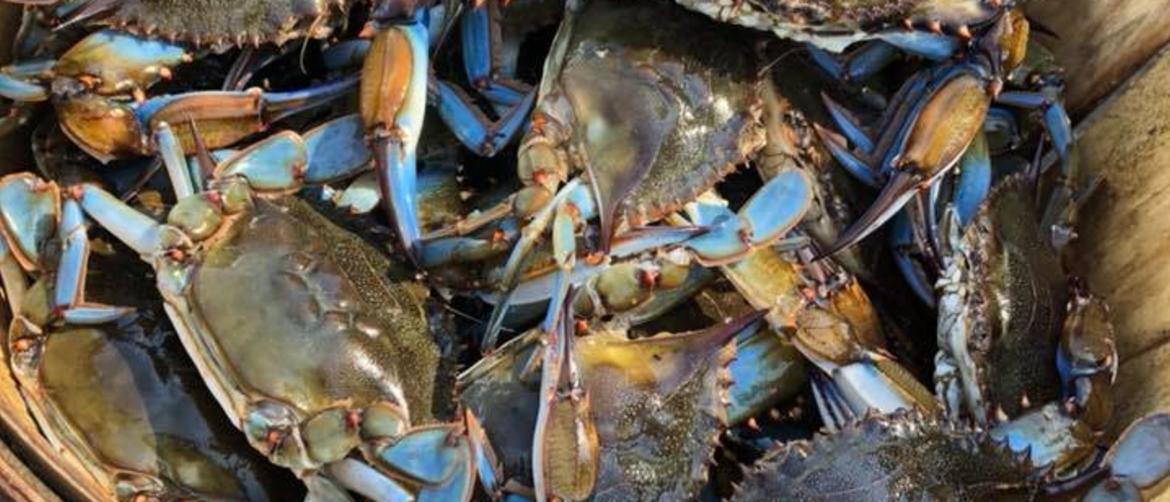 Sample some of the best sweet and savory treats, traditional southern style barbeque and fresh seafood in Northern Virginia, right here in Prince William County. From tiki bars to riverfront decks these must see spots are sure to satisfy your culinary cravings.
Seafood:
Blue Ridge Seafood – Find a southern twist on traditional seafood dishes in Gainesville, at Blue Ridge Seafood.  From fried frog legs to alligator bites and crawfish you are in for a treat when visiting this southern seafood hideaway. 
Crosby's Crab Co. – Rated one of the best places to find fresh fish, lobster, crabs and oysters in Northern Virginia by Washingtonian Magazine, Crosby's Crab Company prides itself on its fresh seafood selection.  In addition to a variety of local seafood to choose from they also have alligator, frog legs and octopus available for the brave and curious.
Out of the Blue Seafood & Crab House - This modern-day seafood restaurant features fresh seafood selections year round, Maryland style blue crabs, along with some delicious signature cocktails!
Madigan's Waterfront – Overlooking the Occoquan River and marina patrons can select from a variety of seafood dishes and seating options that are sure to please. The topside deck and tiki bar play host to live music and entertainment throughout the summer months, making it the perfect spot to sit back and relax.
Sweets:
Mom's Apple Pie - Dedicated to baking the very best natural preservative-free pies, their team goes to great lengths to grow as much of their own quality fruit as possible, to use in all of their baked goods.
NazBros Chocolates & Fudge Shop - Born out of a love for chocolate, NazBro Chocolates & Fudge is a small family-owned business using only the finest ingredients to make their decadent chocolates and fudge.
Cupcake Heaven – Visitors will find a small hometown feel and quaint atmosphere which brings the nostalgia of cupcakes home in this cafe. With the best coffee bar in town and free wifi, there's no greater place to meet.
Cookies & Cream - Famous for their home made cookie ice cream sandwich and ice cream floats, this unique mom and pop ice-cream shop is all about family and having a good time. Visitor can choose from a variety of hand-dipped ice creams, homemade cookies, ice cream floats & cones and ice cream sandwiches with different flavors ranging from campfire s'mores and muddy boots to moose tracks and traditional vanilla with chocolate chip cookies.
Southern BBQ:
The Bone BBQ - This family run and owned BBQ restaurant has some amazing slow cooked BBQ options on their menu, as well as a variety of local craft beers available to wash down a delicious BBQ meal.
Mission BBQ – This patriotic BBQ company not only makes some inspirational southern classics, but they do what they do for the love of our soldiers, firefighters, police officers, first responders—all their loved ones in service. Giving back to their American communities one rib at a time.
Dixie Bones BBQ - Named one of the best barbeque restaurants in the DC metro area by The Washington Post & Washingtonian Magazine. Dixie Bones has been serving up Southern Style BBQ for over 20 years, priding themselves on their traditional slow cooking methods and secret family rib rub recipes that keep their visitors coming back for more!