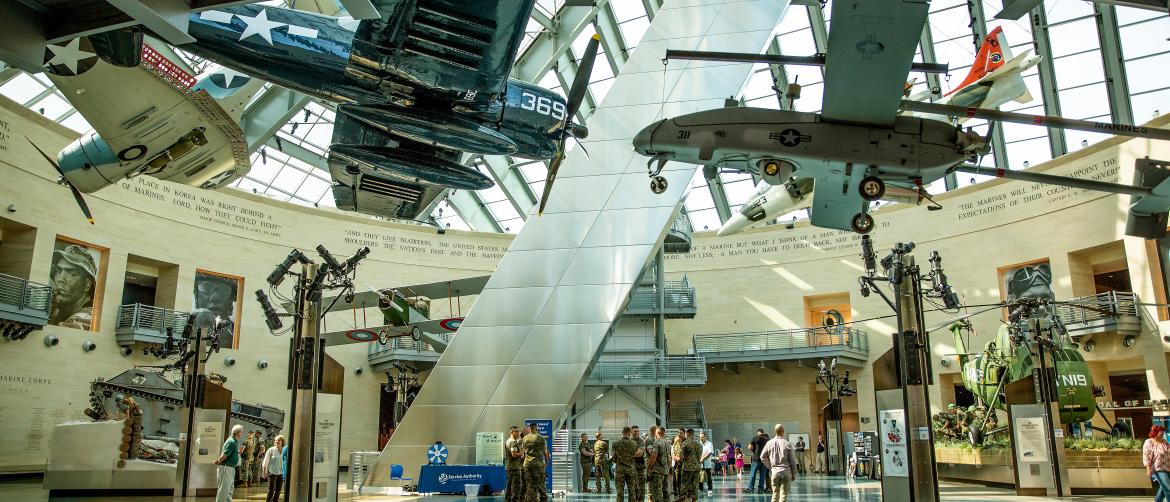 Reaching far above the surrounding trees, the National Museum of the Marine Corps' triangular structure stands out as you drive on I-95 near Triangle, Virginia.
With over 200 years of history packed into 120,000 square feet of galleries, there's something here for everyone. This guide offers you an insider's look at making the most of your Museum visit.
1. Getting here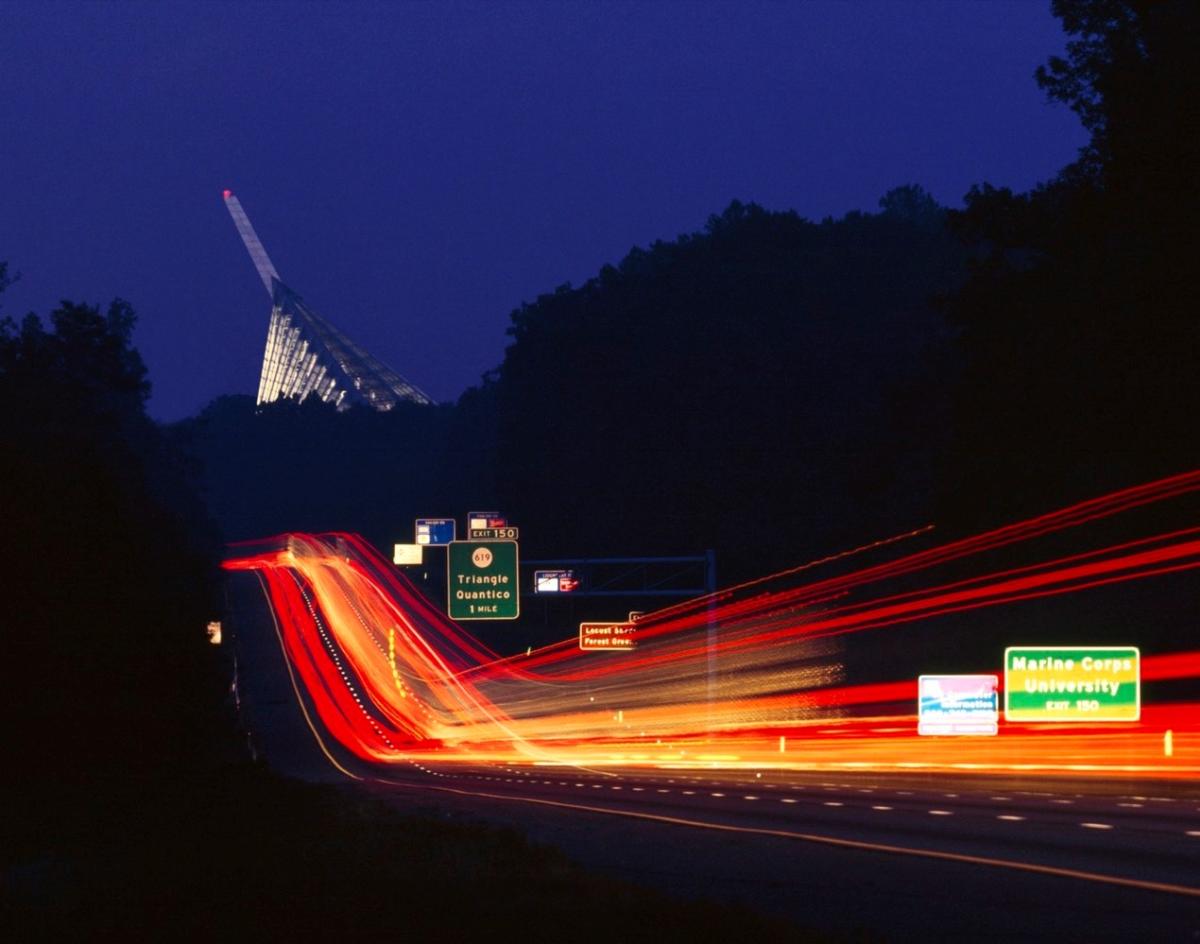 photo credit: Nick Merrick Hedrich Blessing
Not only is the National Museum of the Marine Corps located immediately off exit 150 on 1-95 and only about 40 minutes from Washington D.C., but it's also the perfect place to stop when traffic starts to slow down on I-95. Take a couple of hours to stop in, visit and then get back on the road! With lots of free parking, there is always room for more. Campers and buses are always welcome.
2. Visiting us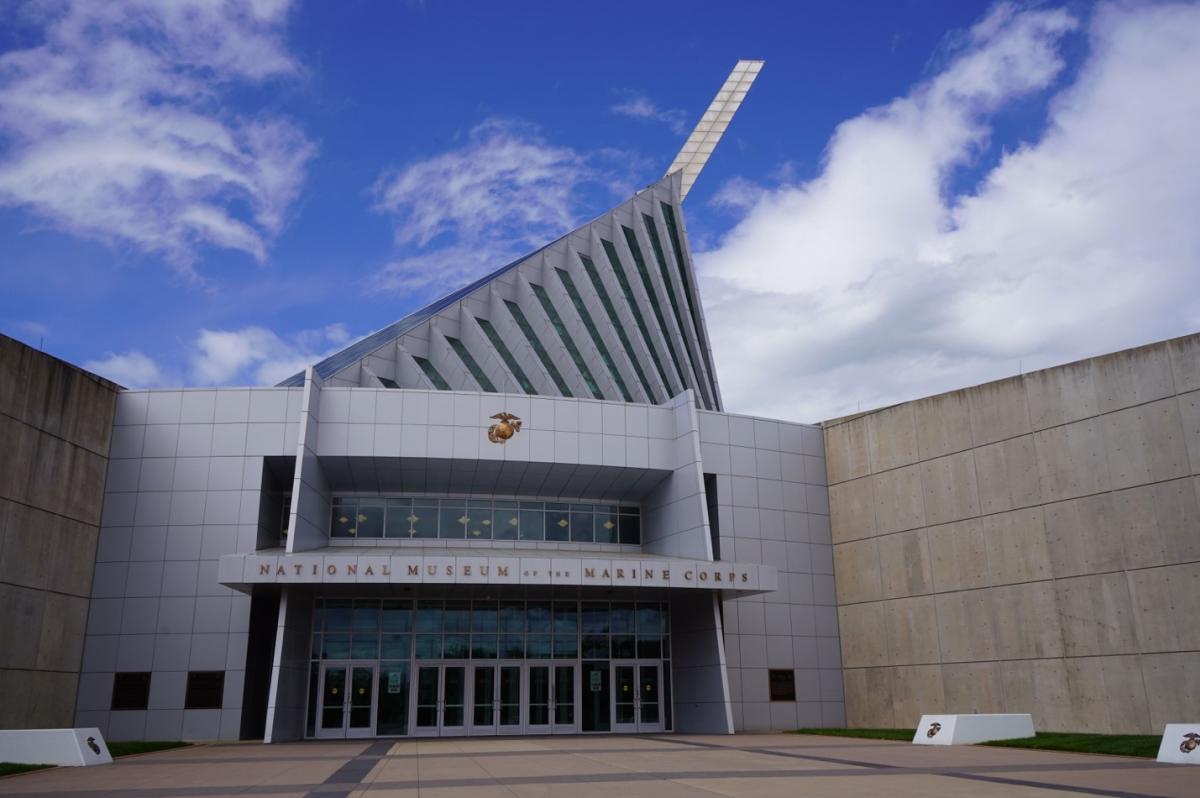 We are open every day except Christmas from 9 a.m. – 5 p.m. and it's always FREE!
For our families, we also host Family Day events once a month and events for our younger visitors too! Some days visitors can even witness military ceremonies in Leatherneck Gallery.
Places to Stay near the National Museum of the Marine Corps
3. "I'm not a Marine, will I still enjoy the Museum?"

Yes, of course! The Museum tells U.S. and world history as seen through the eyes of the Marines. Currently exhibits cover from the Revolutionary War through the Vietnam War. In the coming years, additional galleries will cover Marine Corps history from post-Vietnam to Operation Enduring Freedom and Operation Iraqi Freedom. There's something for everyone!
Bonus! For a peek at the behind the scenes construction of the new galleries, head up to the second-floor overlook behind the Combat Art Gallery. There's already an F/A-18 and M60A tank in the space! Come back often to check on the progress or check-in at USMCMuseum.com.
4)  "Must-See"
There are THOUSANDS of objects on display at the Museum and picking just a few is not an easy task but for those with a short amount of time at the Museum head to the Wolrd War II Gallery and check out the American flag that was raised on Iwo Jima. It is the same flag that was made famous with Joe Rosenthal's Pulitzer Prize-winning photo and inspiration for the United States Marine Corps Memorial in Arlington, VA.
With more time at the Museum, follow that up with a visit in our Korean War Gallery and walk through the frozen Toktong Pass (part of the Chosin Reservoir Campaign). For some action, warm up in the Vietnam Gallery and exit the back of a CH-46 aircraft onto the top of Hill 881 South at Khe Sanh. With just a couple hours or all day, there is something to see for every visitor at the National Museum of the Marine Corps.
(Bonus! February 2020 marks the 75th Anniversary of the Iwo Jima flag-raising, and the Museum will be hosting special events and speakers. BOTH flags raised on Iwo Jima on February 23, 1945, will be on display, a rare chance to see the flags displayed together!)
5. Dinner & a movie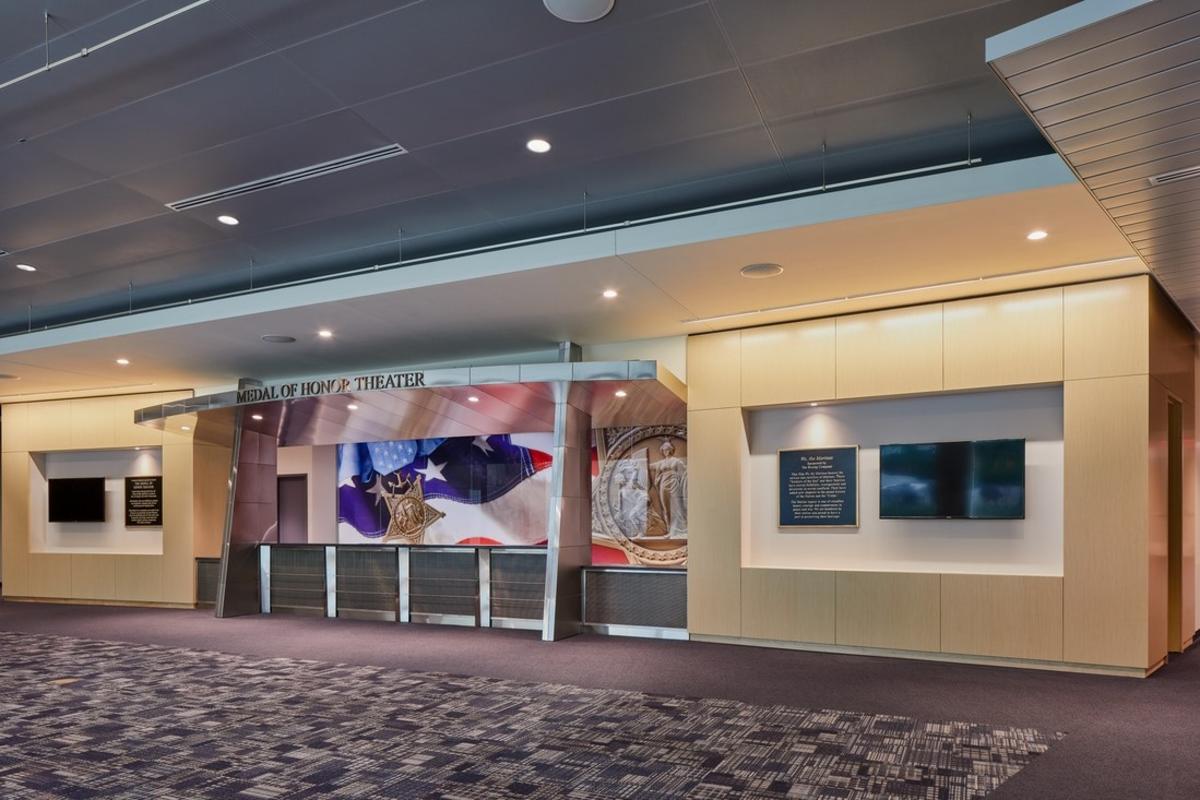 Besides the historical galleries, there's also the Medal of Honor Theater which shows films from 10 a.m. to 4 p.m. every day; an M-16 Laser Simulated Rifle Range; and a Combat Art Gallery which is currently showcasing an exhibit dedicated to our K9 service members and their sacrifice which is on display until September 29, 2019.
Hungry?  The Museum's restaurants have something for every taste.  The Devil Dog Diner is a cafeteria-style restaurant that honors Marine mess operations. The menu includes a varied and tempting selection of grab-and-go items, homemade soups and chili, freshly baked pizza, hot sandwiches and salad bar.  There's also Tun Tavern, a full-service restaurant fashioned after the colonial-era tavern that is the legendary birthplace of the Marines.  It features a full lunch menu and alcoholic beverage service.
No matter the time of year there is always something new to see! Temporary exhibits often change, so, be sure to check the Museum's website and social media for updates!
6. Enjoy the fresh air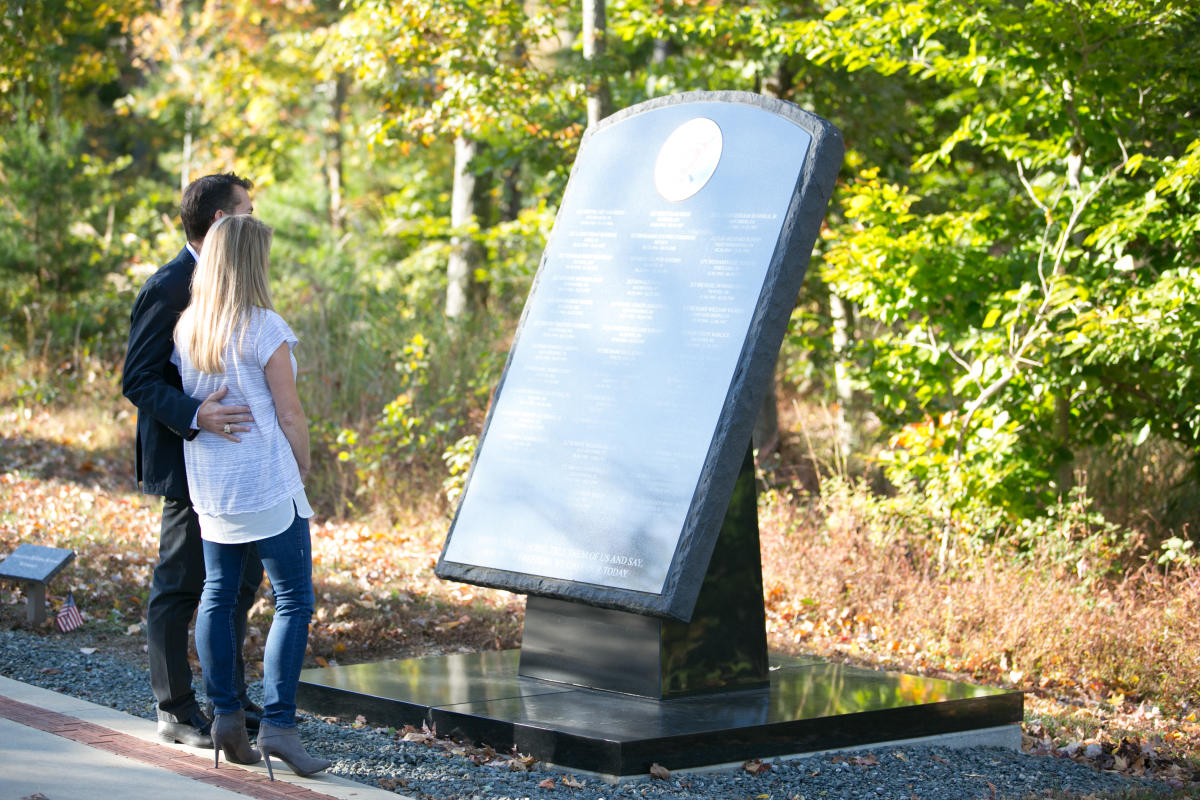 To stretch your legs, the Semper Fidelis Memorial Park has 1.07 miles of interwoven paths on 23.3 acres with monuments that honor battles and organizations.
The park and Children's playground are open from sunrise to sunset. Be sure to check out the 9/11 memorial which honors the fallen Marine firefighters and features two beams from the World Trade Center.
7. But wait...there's more!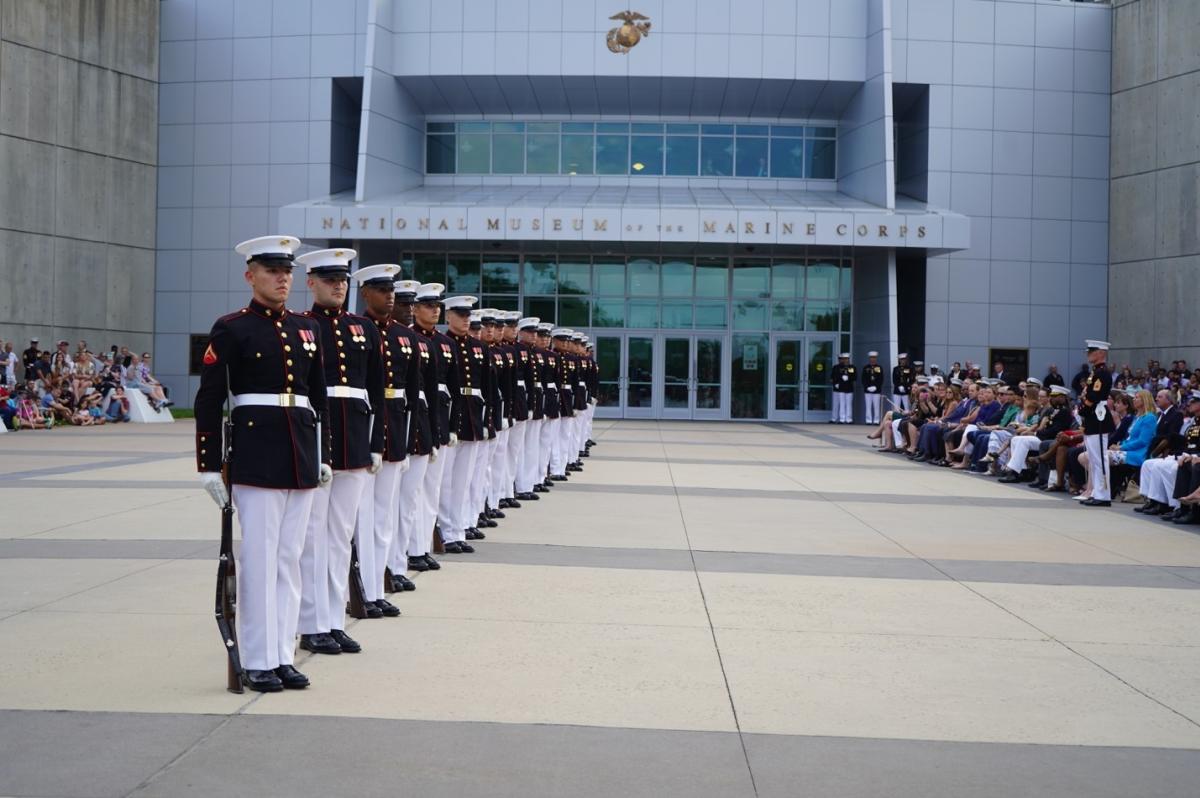 In addition to all the above, the Museum hosts events throughout the year and they are all FREE!
From Family Days, Preschool Playdates, a Halloween event, Santa visits, military and civilian music concerts, and the Marine Corps Silent Drill Team, there is something for everyone. 
UPCOMING EVENTS at the National Museum of the Marine Corps