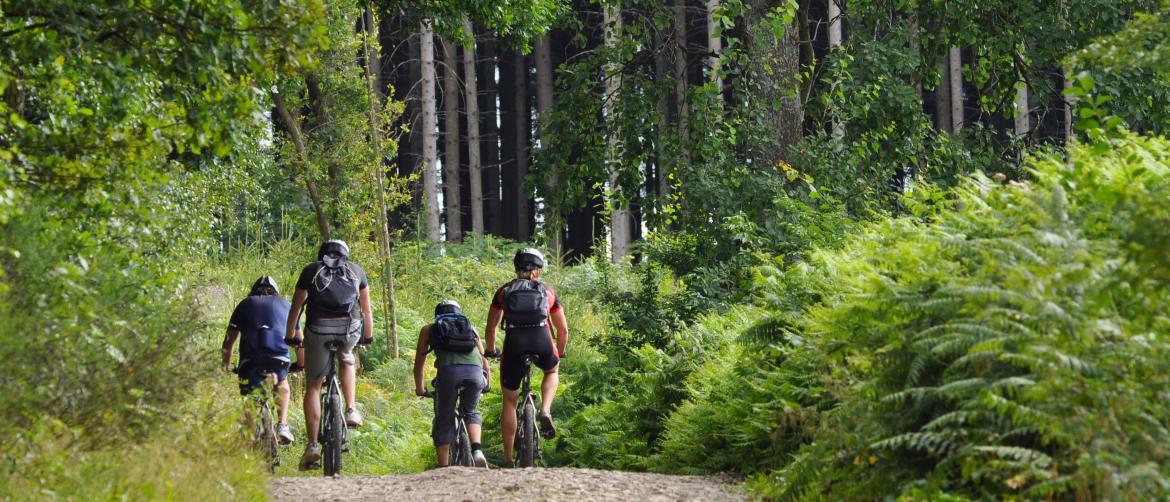 Plan an outdoor adventure getaway in Northern Virginia this fall
🍂 🚴🏽 🍂 🚴🏽 🍂 🚴🏽 🍂 🚴🏽 🍂 🚴🏽 🍂 
12 miles of paved roads; 9.2 miles of gravel roads

This is a U.S. National Park

Vehicle admission is $15 (valid 7 days)

Bicycle & motorcycle admission is $10 (valid 7 days)

Walk-ins are $7 (valid 7 days)

Located near Interstate 95

Dozens of hotels nearby
---
HISTORY
Located in Prince William / Triangle / Quantico, Virginia and a short distance from the Nation's capital, Prince William Forest Park is easily accessible for those visiting the Washington DC metro region.  The park was established in 1936 as a summer camp for underprivileged youth during the Great Depression.  Years later, the park would be used as a training base for American spies during World War II.  During your visit, you can discover 8,000 years of human history protected within the park.
---
Bike Trails
Scenic Drive
Scenic Drive is an 11.3-mile paved road through the park with the scenic loop consisting of 7.3 of those miles. The entire distance of Scenic Drive is accessible from every parking lot. Parking Lot C is a good place to start your ride as it is very close to where the scenic loop begins. You can also start at the Visitors Center however this adds a few extra miles to your trip. Traversing the loop counter-clockwise is an easier ride than clockwise, offering more downhill stretches. Three miles of Scenic Drive has a dedicated bike lane that is relatively flat for beginning cyclists. The remaining miles have some steep terrain and hills that are recommended for more experienced riders.
Old Blacktop Road
Old Blacktop Road is a crushed gravel trail accessible from the Turkey Run Education Center or Parking Lot F along Scenic Drive.  This trail offers an out and back 3-mile ride. The trail has two medium hills and is rated an easy to moderate ride by the National Park Service.
Liming Lane

If you're looking to take in a little history while you ride, check out Liming Lane. This moderately-rated crushed rock trail is 2.6 miles out and back. Access to the Liming Lane can be found just west of Parking Lot I on Scenic Drive. Along your ride, you'll view an old stone building that was built by the Civilian Conservation Corps (a voluntary work relief program for young men during the Great Depression) on your left as well as the Liming Cemetery site. 
Lake One Road

Lake One Road is a crushed gravel trail that runs from Parking Lot E on Scenic Drive down to Lake One. On the ride out to the lake, bikers will need to use caution when descending the hill due to its steepness and the loose gravel. Pack lunch and enjoy a picnic down by the lake before heading back. This out and back trail is a 1.5-mile trail with an easy to moderate ride according to the National Park Service.
Pyrite Mine Road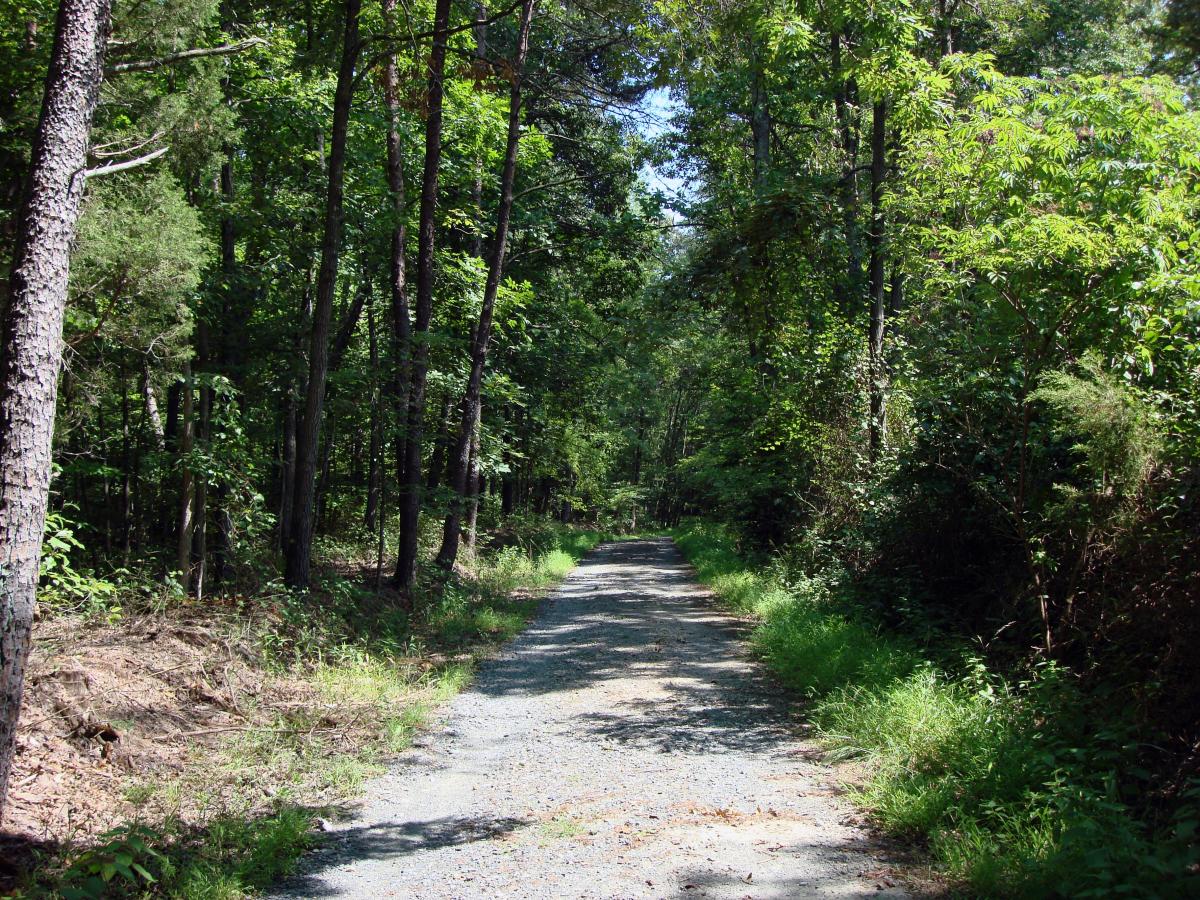 Pyrite Mine Road is a moderate to difficult 2.6 mile out and back crushed gravel trail. The trail can be accessed from Parking Lot D next to North Orenda Road. The first mile of the trail is a gradual descent followed by a steep decline ending at the North Branch Quantico Creek Bridge. Once you cross the bridge, follow the road to the left to see the remains of the Pyrite Mine Commissary. Cyclists interested in seeing the mine observation deck will need to park their bike and hike (less than half a mile). There are benches to rest on before making the trip back up the hill.
Burma Road
For the hardcore cyclist, Burma Road offers a challenging out and back 2.8 mile crushed rock trail. It runs from Scenic Drive (between parking lots E and F) down to Cabin Camps 1 and 4. Burma Road challenges cyclists with its continual inclines and declines along the entire route.  Cyclists have compared it to riding a rollercoaster with its extreme ups and downs. Cyclists will enjoy the view while crossing the bridge along the North Fork of Quantico Creek. The National Park Service gives this trail a difficult rating for cyclists. 
Places to Eat & Drink Near Prince William Forest Park
Prince William Forest Park Biking Guidelines*
Bicycles are allowed on paved roads as well as designated unpaved "fire roads." Bicycling is prohibited on all hiking trails and in the Chopawamsic Backcountry Area for the safety of hikers and to prevent trail degradation.
Respect and do not disturb wildlife.
Riders must obey all traffic regulations.
Riders must ride single file when using paved roads.
Use caution when overtaking others and make your presence known well in advance.
Bicycles are only allowed on paved roads and fire roads only, not on hiking trails.
For safety, bring along a park map when riding.
*Information provided by the National Park Service*    
Camping & RV Sites at  Prince William Forest Park