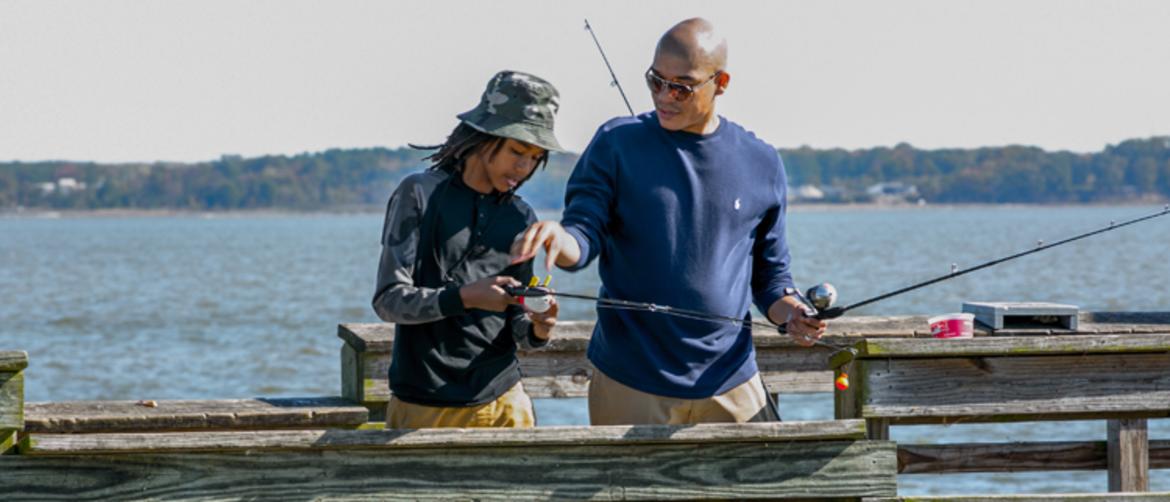 Updated on 3/15/22 by Nicole Warner
Prince William, VA is well known for having the largest amount of green space in the Washington, D.C. metro area ~ over 36 square miles (that's 1.6 times larger than the island of Manhattan). But did you know there is plenty of fantastic fishing - as well as boating, sailing, kayaking, and other water sports here also?
No boat? No problem. Prince William's lakes, piers, and ponds give fishermen (and women) on foot a good chance of reeling in some fish too.
Here are some of the best fishing-friendly spots to cast your line:
Lake Ridge Marina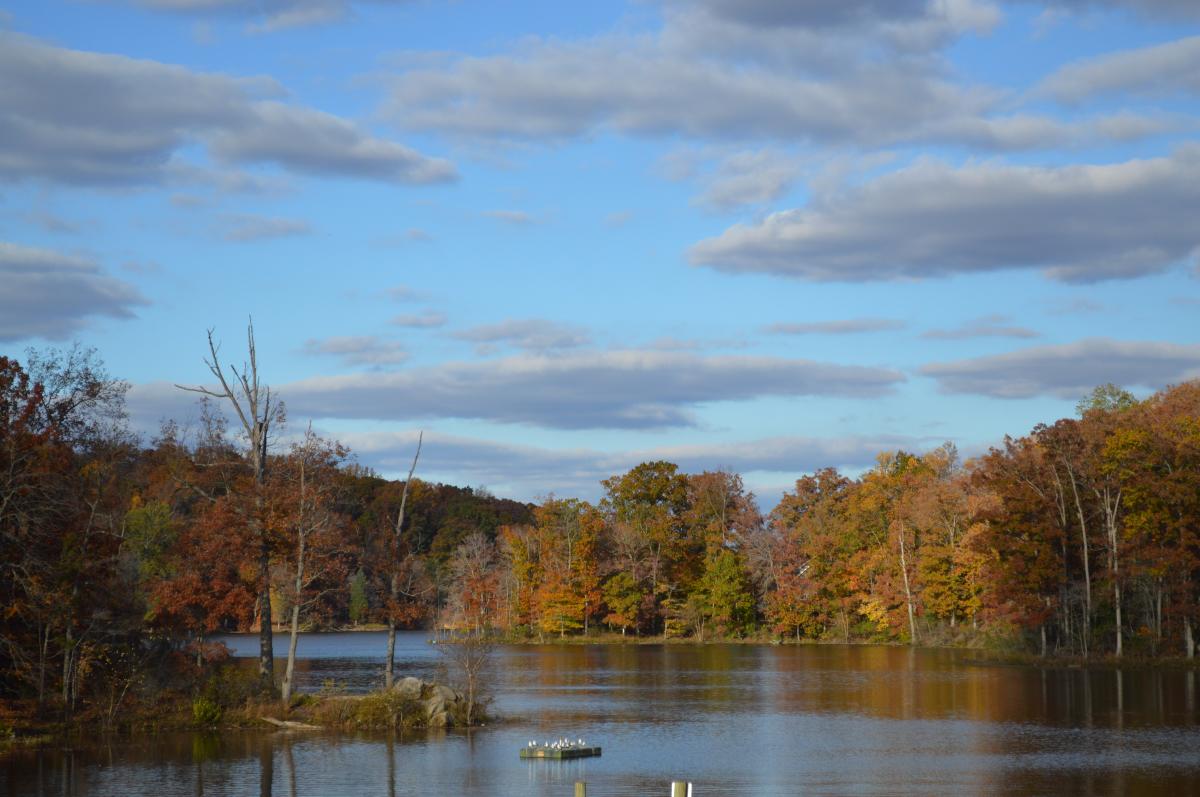 Lake Ridge Marina provides anglers access to the Occoquan Reservoir and is the trailhead for the Occoquan Water Trail. The main fish available in the Occoquan Reservoir are largemouth bass, bluegill and crappie however there are also opportunities for catching channel catfish, flathead catfish, northern pike, and white perch. 
Locust Shade Park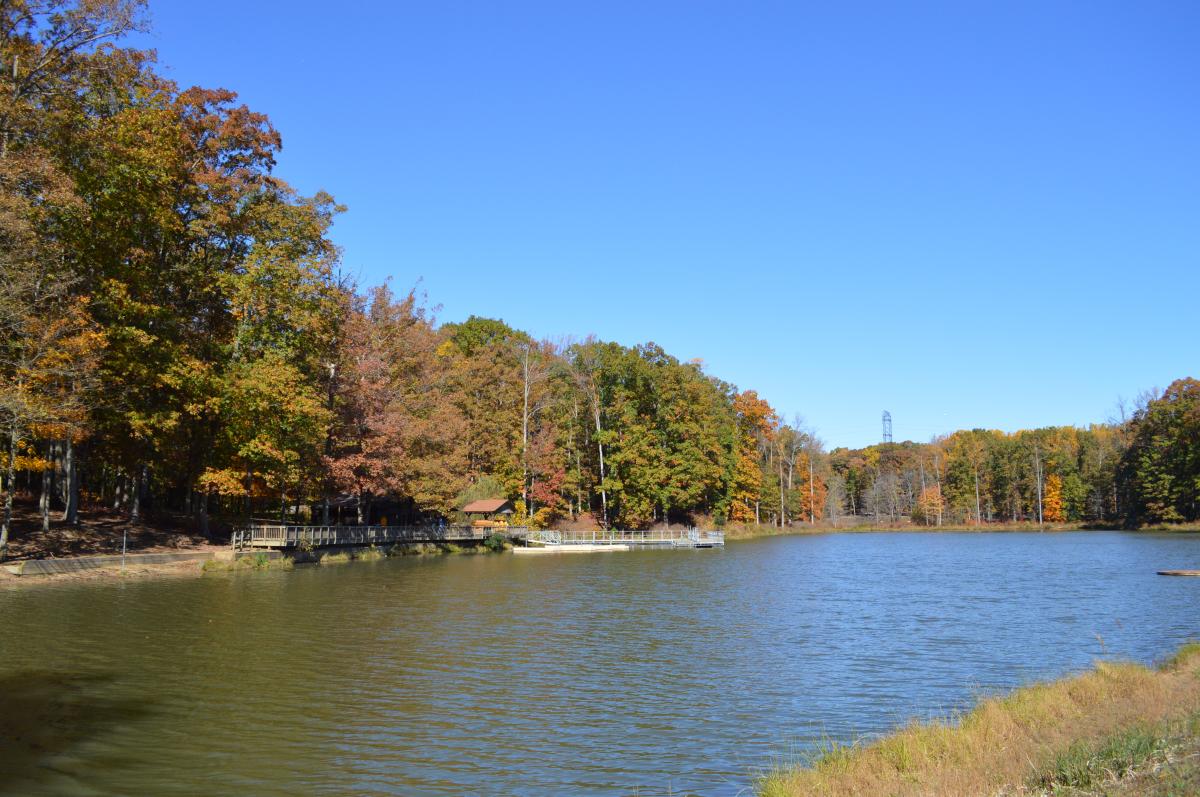 Locust Shade Park boasts an 8-acre pond that is regularly stocked with fish by the Virginia Department of Game and Inland Fisheries. Anglers can enjoy fishing from the tree-lined banks of this secluded pond for trout from November to April and channel catfish in the Spring. Bluegill, largemouth bass and crappie are native and can be caught year round.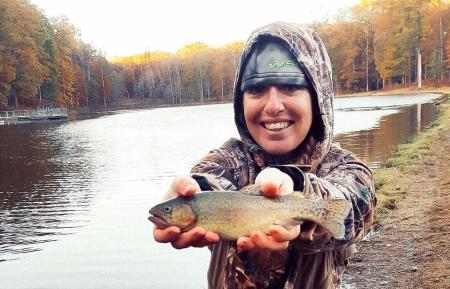 Advid sportswoman, angler and writer for Sporting Classics Daily, Gabriella Hoffman shares why she enjoys fishing at Locust Shade Park and Lake Ridge Marina in Prince William, VA.
 "I like how close in proximity these fishing opportunities are to me in Northern Virginia. I can just hop in my car, drive down 95 or Highway 1 and boom, I'm at either of the two aforementioned locations. I've always been keen on finding outdoor recreation opportunities close to the city, and Prince William County certainly provides that.  It can be challenging for us city folks to get outdoors, but Northern Virginia - including PWC - is full of hidden gems close to the city." 
"I primarily target trout at Locust Shade Park during the winter and have targeted panfish and catfish in Lake Ridge Marina," shares Hoffman.
Leesylvania State Park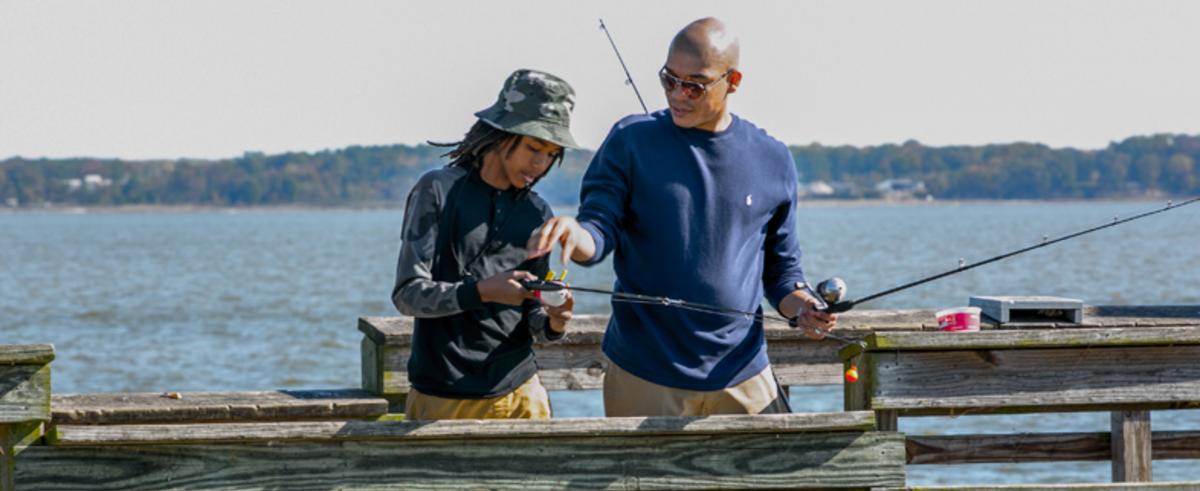 Stretching out into the Potomac, the Pier at Leesylvania State Park is a popular spot for casting a line. The tidal river creates a freshwater fishing area, so you're bound to see a variety of largemouth bass, striped bass, catfish and perch in the waters. Boaters can use the boat ramp and sailboat hoist to access the water. Planning a visit from March to October? Overnight fishing is available for those looking for a midnight catch!
Prince William Forest Park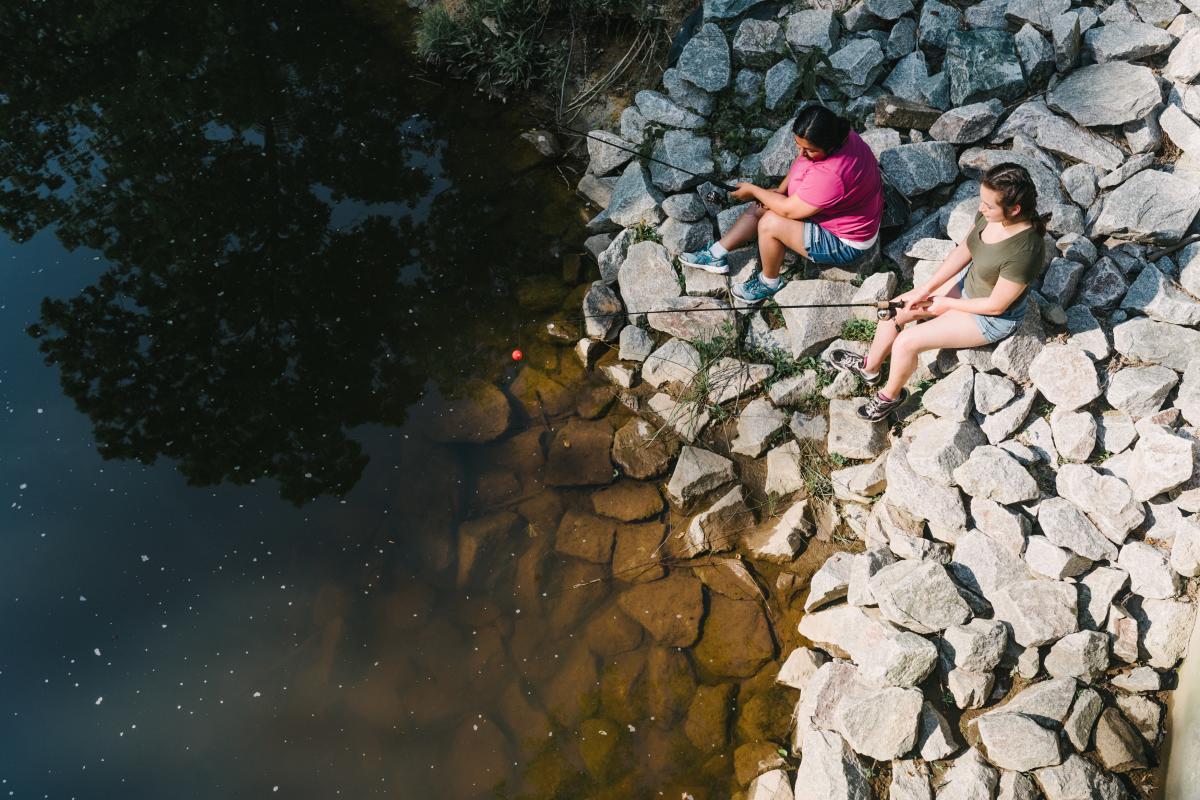 Eighteen miles of streams and waterways run through Prince William Forest Park, creating a tranquil and secluded setting for fishing. Here anglers will find some of Virginia's most popular fish, including bluegill, pumpkinseed, largemouth bass, and channel catfish. Enjoy fishing along the banks of the South Fork and Quantico Creeks, or at one of the two small lakes.
Silver Lake Regional Park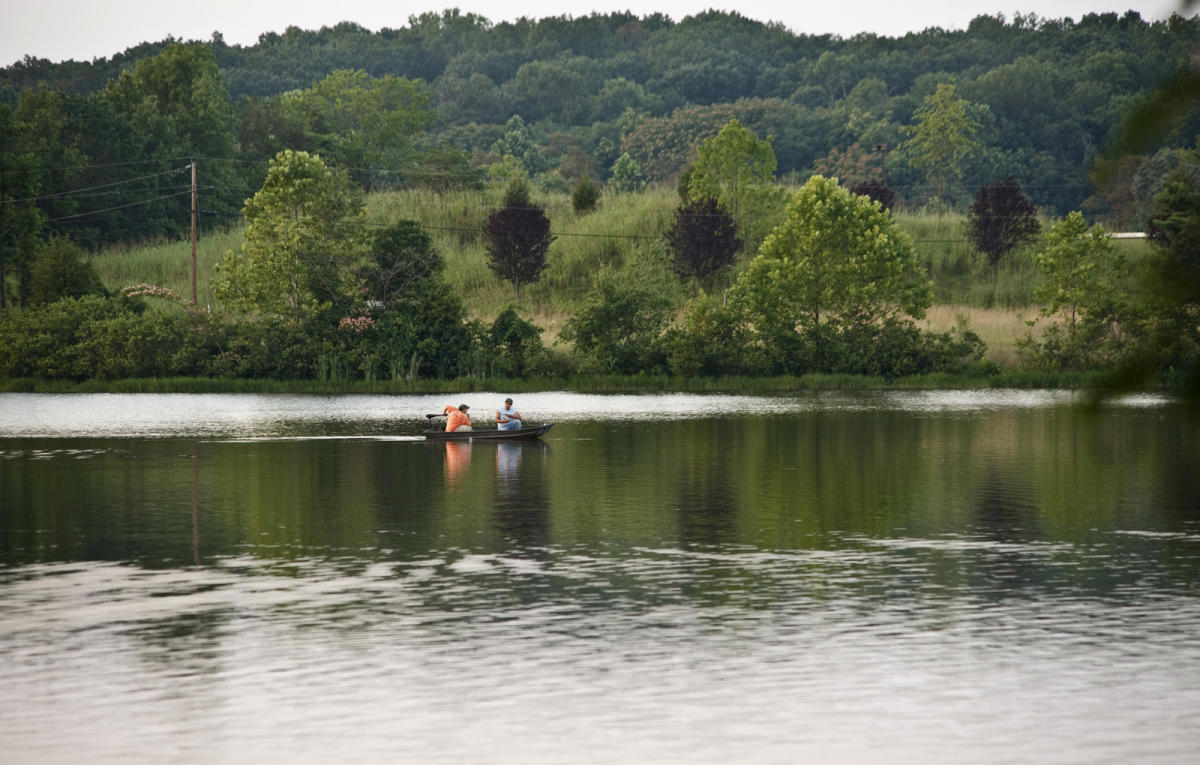 Surrounded by 230 acres of rolling meadows and pine forests, Silver Lake Regional Park is a 23-acre lake is an oasis for fishing. Fed by the waters of the Little Bull Run Stream, anglers can enjoy a peaceful day of bank fishing for bluegill and largemouth bass from sunrise to sunset. 
Greenville Farm Family Campground
Located in Haymarket, VA, Greenville Farm is a 200-acre working farm with 43 wooded acres set aside for camping, picnicking and enjoying the great outdoors. Anglers can fish for bass, bluegill and channel catfish in one of the four large ponds on the property.