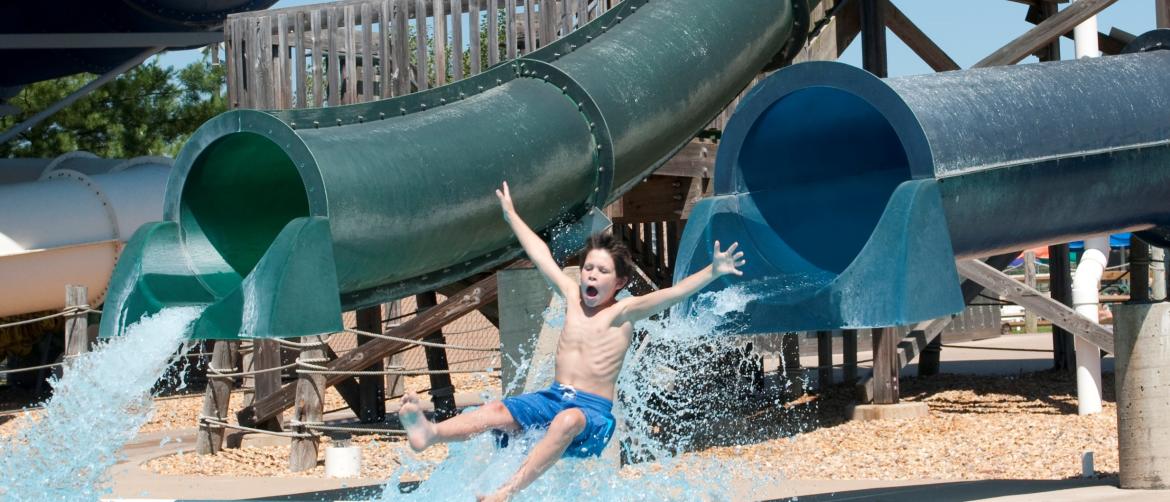 Summer adventures are endless in Prince William County, Virginia. Here's a list of ten kid-friendly events and places to visit before the summer is over:
1. Visit a waterpark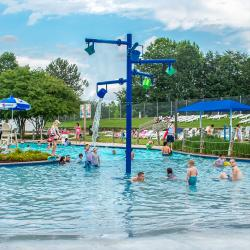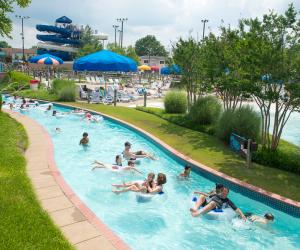 Prince William County has two waterparks: Splashdown and Waterworks. Both are great ways for kids to cool down while still having fun outdoors. Splashdown is located in Ben Lomond Regional Park and is the largest waterpark in Northern Virginia. The park features an Interactive Children's play area, a Lily Pad Walk, an activity pool, 70-foot-tall waterslides, a Lazy River, Cannonball and Tropical Twister slides, and a leisure pool. Waterworks is located in Dale City and features a climbing facility, water sprays and slides, a shallow beach area and a children's play area with the biggest splash pad in Northern Virginia. Tickets for Splashdown range from $12-$17, and tickets for Waterworks are all under $10.
2. Spend the day at the County Fair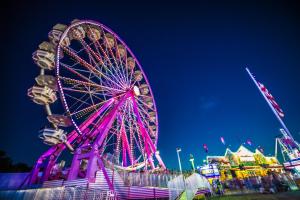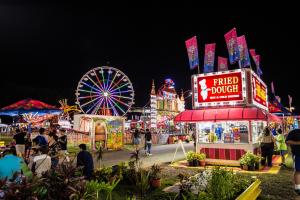 The Prince William County Fair will be hosted at the fairgrounds in Dumfries from August 11th-August 19th. There will be many attractions, games, food, entertainment, and fun for all ages. Tickets range from $10 for kids/seniors to $20 for adults. Children under four are admitted for free.
3. Watch a show at Jean C. Smith at Locust Shade Park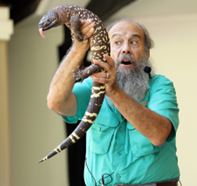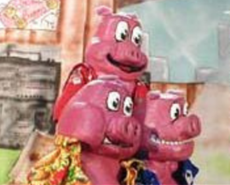 The Reptile World Program was designed to allow audiences to meet an interesting selection of live, large, colorful, and gentle reptiles from all over the world. Learn about different types of reptiles and why they are essential to our environment. This program will be held on August 3rd at 10:30 a.m.; tickets are $5.50 a person (children under 2 are free).
The Blue Sky Puppets will be performing The 3 (not so little) Pigs for children to enjoy on August 10th at 10:30 a.m. The show tells the light-hearted story of a non-threatening, vegetarian wolf who is uninterested in the three pigs. This is one of the puppet groups' most popular shows and is filled with audience participation and humor for kids of all ages. Tickets are $5.50 per person, and children under two are free.
4. Enjoy a "Fridays at Five" Concert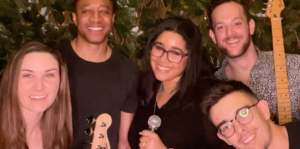 Fridays at Five is a free live-music event hosted at the County Complex from 5-9 p.m. on August 11th and August 25th. Lloyd & Friends will perform on August 11th, and The 9th Gear band will perform electric top 40s hits on August 25th. This summer concert series is free to attend, and free face painting is available for kids. Food trucks will also be available on-site for food, drinks, and dessert.
5. Go Mini-Golfing
   
Mini-Golf is an active way for kids to have a friendly competition and practice their golfing skills. Lake Ridge Park has an 18-hole mini-golf course featuring twists and turns for an added challenge. Locust Shade Park also has an 18-hole course with varying levels of difficulty. Finally, The Magic Putting Place in Manassas offers 36 holes of mini-golf with several themed obstacles and effects to enhance your playing experience.
6. Have a picnic in the park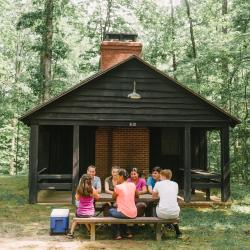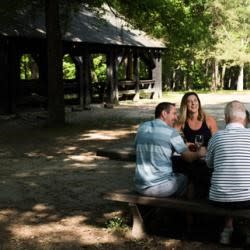 Prince William County has several picnic-perfect parks for a relaxing summer day. Some popular spots include Leesylvania State Park, Prince William Forest Park, James S. Long Regional Park, and Locust Shade Park. After your picnic, hike along the trails, or let the kids have fun on the playground.
7. Get on the Water at Lake Ridge Marina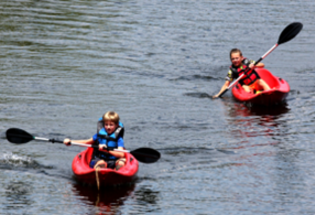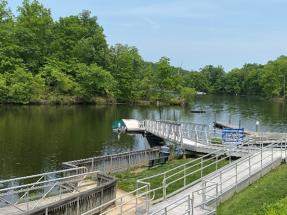 Lake Ridge Marina is home to kayaking, canoeing, stand-up paddle boarding, and peddle boating rentals during summer. Explore the Occoquan Reservoir and watch for wildlife on your water adventure, including herons, deer, turtles, and geese. Rentals can be purchased for one hour, two hours, or all day; more pricing information can be found on the website.
8. Visit a Farmer's Market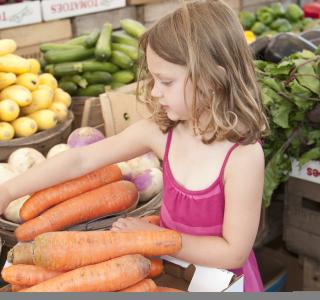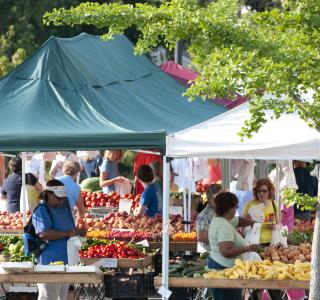 Shop locally this summer and visit one of Prince William County's five farmer's markets. These markets are run weekly during the summer and can be found in various locations throughout the county. Tackett's Mill Farmers Market runs on Tuesdays from 3:30-6:30 p.m. and features a variety of local vendors and fresh produce. Haymarket Farmers Market is open on Sundays from 9 a.m. to 1 p.m. and showcases an array of produce, artisanal goods, and locally crafted delicacies. The Dale City Farmers Market also runs on Sundays from 8 a.m. to 1 p.m. and is home to nearly 50 vendors selling produce, flowers, meats, and other locally sourced goods. Prince William Farmers Market is open Thursdays from 3-7 p.m. and is a great place to stop by after work to pick up locally grown produce in a welcoming environment. Finally, the City of Manassas Farmers Market runs both Thursdays and Saturdays from 8 a.m. to 1 p.m. Featuring a wide assortment of fruits, vegetables, meats, and handcrafted products, this is another excellent spot to explore.
9. Check out a Prince William County Public Library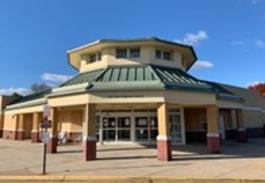 The county has 12 Prince William Public Library locations with varying hours and events for children. Spend an afternoon finding a new book or attend one of the educational events. Some popular events include story time for younger children, wildlife educational events for kids of any age, and escape room challenges for teens. It's not too late to register your child for summer reading! Complete activities and read books until August 20th to earn prizes. This is a fun way to get kids to continue to read over the summer.
10. Walk along the Neabsco Creek Boardwalk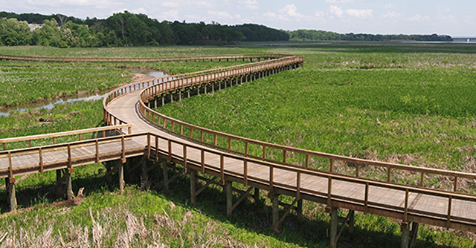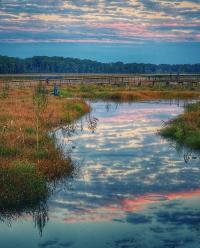 The Neabsco Creek Boardwalk is a ¾ mile-long boardwalk that opened in 2019. If you haven't had the chance to visit yet, be sure to do so before the summer ends. This peaceful walkway is located over a wetland environment, making it an excellent spot to bird-watch or take an evening bike ride to catch the sunset. A playground and picnic shelter are also available at the start of the path.
Bonus activity: Head across the street from the Neabsco Boardwalk to Rippon Lodge and learn about the historic home. Owned from 1747-2000, Rippon Lodge is the second oldest residence in Prince William County and is an exciting place to learn more about history. The historic site is open Friday-Monday with guided tours at 11 a.m. and 2 p.m.
Make the most of the last few weeks of summer in Prince William County and try out these activities and events. Tag us in your adventures with #VisitPWC at @princewilliamva on Instagram!