Whether you're hanging out with friends or flying solo - Rosie's Gaming Emporium offers a fun alternative to your typical going-out plans. Conveniently located off I-95 in Dumfries, VA - Rosie's features 150 gaming machines, simulcast horse racing, a restaurant and bar.
What do I need to know before I go?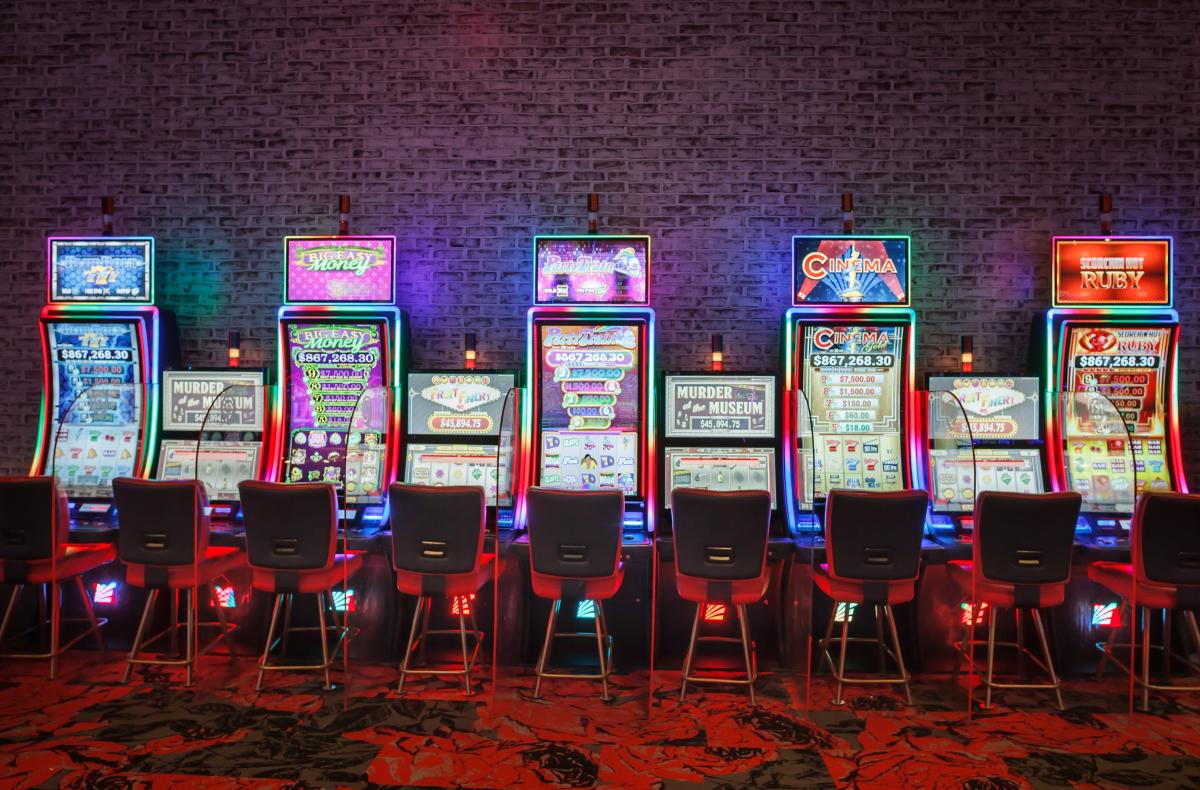 Rosie's is an adult only establishment. Anyone under the age of 18 is not allowed even if they are not gaming.
Rosie's is open Sunday – Thursday from 8 am to 2 am and Friday - Saturday from 8 am to 4 am.
There are no table games or true slot machines at Rosie's. Dumfries has not been awarded a license to operate a casino in Virginia. However, they offer slot-like games called Historical Horse Racing machines at Rosie's that look, feel and play just like traditional slot machines. You can pick a game, pay and play.
The gaming machines are based on a historical horse racing algorithm. You do not need to know anything about horse racing to play the games however information related to the race will flash at the top of each machine for those who are curious.
Playing these slot-like games is as easy as pushing a button on your favorite machine. Still have questions – no worries you'll find plenty of helpful staff walking around the gaming floor to assist.
Where should I start?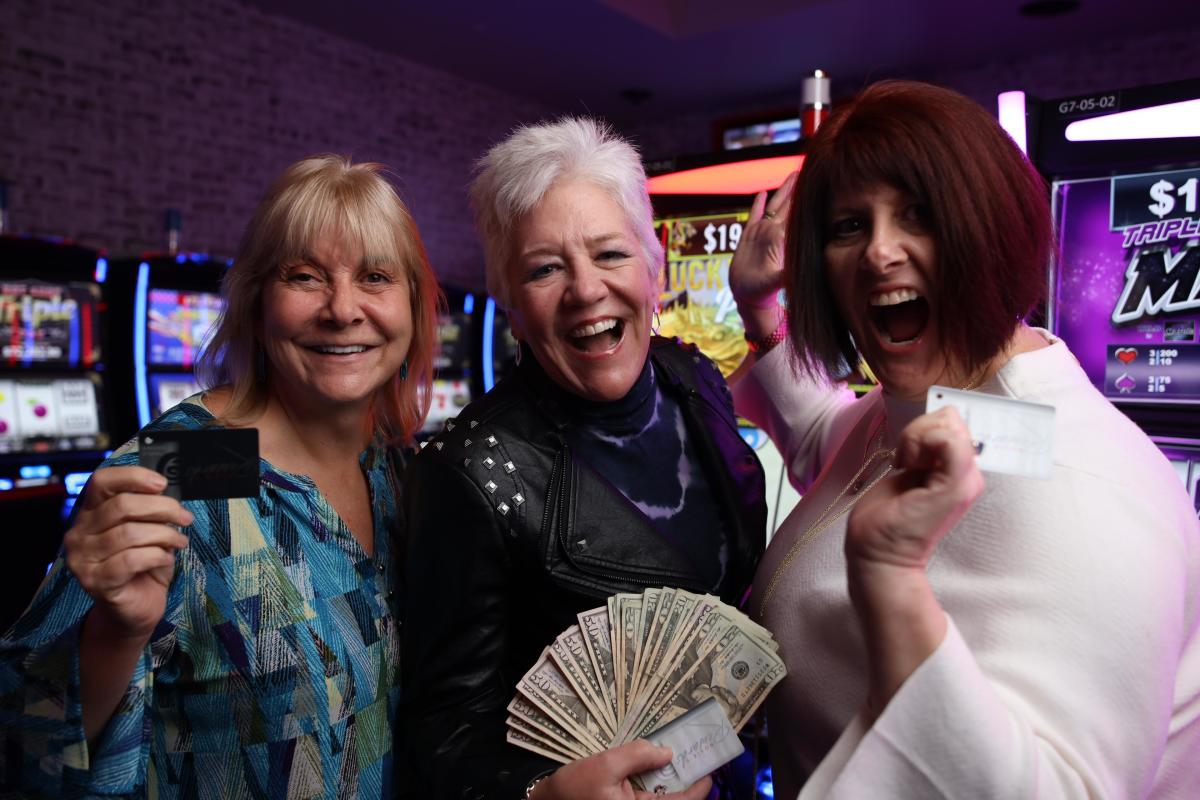 Stop by the Player's Club and sign up for Rosie's free loyalty program. Your Rosie's Reward card keeps track of your credit balance while you play and provides a way to earn rewards and promotions.
Select an open machine, pay and play. Games start at a thirty cents per spin and go up to ten dollars per spin. The jackpot on each machine is always changing based on the number of people placing bets in the associated pool, similar to parimutuel betting in horse racing.
Want a break from the gaming machines? Enjoy live simulcast wagering on up to 20 horse tracks from around the country.
What types of food & drinks are available?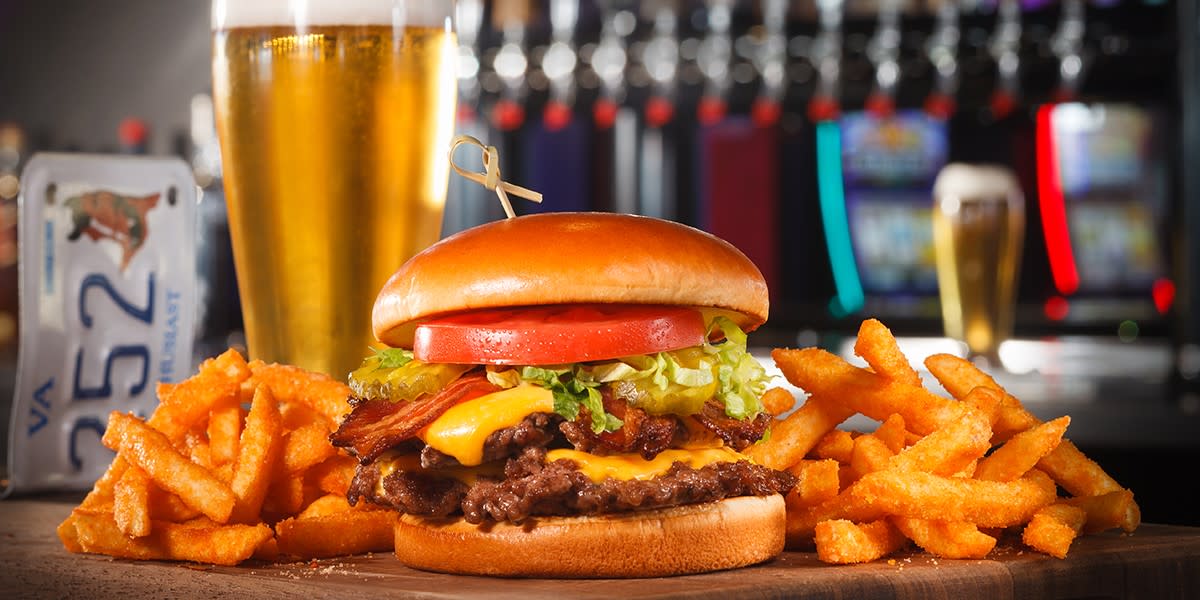 Rosie's Kitchen is a casual diner offering an assortment of burgers, sandwiches, salads, and flatbread pizzas. You'll want to order a side of their world's greatest fries to share and donuts for a sweet after dinner treat.
Rosie's Bar offers a variety of beer and cocktail options. Their specialty cocktails include Penny Baron, Sunset Sangria, Down South, Henny on the Beach and Rosie's Punch which you can enjoy at the bar or take your drink with you to your favorite gaming station.