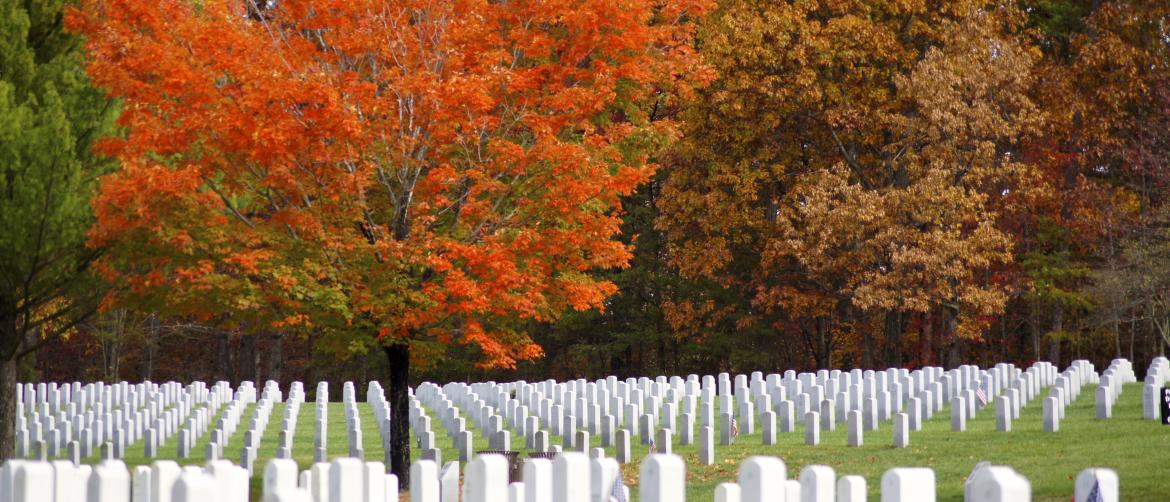 Prince William, Virginia is the perfect place to enjoy the Fall season. Located 30 miles from Washington, DC, visitors may experience a variety of Veteran's Day commemorations, fall festivals, live entertainment, and more. Prince William, Virginia | Come enjoy its open spaces and friendly faces.
Below is a listing of upcoming events, festivals, and activities that occur in Prince William County this November. Events include concerts, festivals, and family-friendly events for the community.  Please contact each venue for event confirmation.
Veteran's Day (11/11) Events:
11/1/21 - 7/24/22 | We the People: Portraits of Veterans in America Art Display at the National Museum of the Marine Corps (Triangle) In 2010, internationally renowned artist Mary Whyte set out on an inspirational seven-year mission to paint fifty large-scale watercolor portraits of current-day American veterans. WE THE PEOPLE: Portraits of Veterans in America is Whyte's remarkable series depicting military veterans of all ages and in all walks of life.
11/6 | 12th Annual Northern Virginia Veterans Parade (City of Manassas) This regional parade honors all veterans and their families on Saturday, November 6th at 11:00a.m.
11/11 | Free Entry to Prince William Forest Park (Triangle) In celebration for Veteran's Day the National Park Service is offering free entry to Prince William Forest Park.
11/14 | War & Treaty Concert at Hylton Performing Arts Center (Manassas) A Concert Celebrating Veterans and the Arts. Drawing on traditional folk, country, R&B, and spirituals, The War and Treaty have earned praise for their dynamic and passionate performances.
Daily | Visit the Quantico National Cemetery (Triangle) Comprised of more than 700 acres, visitors can walk more than 150 rolling, wooded acres containing the burial sites of America's veterans.
Fall/Winter Farmers Markets to Visit:
Dale City Farmers Market (Dale City) New Farmers and craft market. Farmers Market every Sunday 11:00a-2p till fall. 
Southbridge Shopping Center Farmers Market (Woodbridge) New Farmers and craft market. Farmers Market every Sunday 11:00am-2:00pm.
Town of Haymarket Farmers Market (Haymarket) Locally grown produce, fruits, meats, vegetables, and fresh flowers, bedding plants, and decorative items.
More November Events:
11/5 – 11/7 & 11/12 – 11/14 | Sistas the Musical (Manassas) After a matriarch's death, the women in the family clean Grandma's attic and find love and old memories packed away, and in the process, hit tunes that trace the history of black women, from the trials of the 1930s, through the Girl Groups of the '60s, to the empowerment of the '90s.  
11/12 – 1/9 | Nights of Lights at Prince William County Fairgrounds (Manassas) A magical experience in MANASSAS, VA! The Prince William County fairgrounds will be putting on a drive-through lights fest combined with a walk-through Christmas Village and Carnival Attractions that will inspire hope, joy, and unity this holiday season!
11/13 | Happy Birthday Marine Corp: Family Day at The National Museum of the Marine Corp (Triangle) Come celebrate the birthday of the Marine Corps and the 15th anniversary of the National Museum of the Marine Corps with fun birthday-themed crafts!
11/13 | Fall Festival at the Farm Brewery at Broad Run (Haymarket) Enjoy a fun-filled day with family and friends at the Farm Brewery at Broad Run's Fall Festival. Candy Apples, Moon Bounce, Obstacle Course, Rock Climbing, Slides, and more!
11/19 – December 24 | Santa at Potomac Mills (Woodbridge) He's Back! Santa is back at Virginia's largest outlet mall.
11/20 | Gobble Up Turkey Trot at Marine Corp Base Quantico (Quantico) Unleash a pre-emptive strike on holiday calories by running a 10K along the tree-lined roadways of Marine Corps Base Quantico. Runners of all ages are invited to gobble up the Turkey Trot 10K or 1 Mile. Open to runners ages 8 and over, the 10K features the most original and wild Turkey Trot participant shirt.
11/20 | Annual Tree Lighting in Historic Occoquan (Occoquan) The Holiday Open House rings in the holiday season as the town is decorated with an array of holiday decorations and our unique businesses stay open late with special activities from 4 pm to 8 pm.
11/25 | Chris Yung Memorial 5K Turkey Trot at Farm Brew Live (Manassas) Join PWCPD for the Chris Yung Memorial 5K Turkey Trot. All Ages Welcome. Team Prince William Inc and 2 Silos Brewing Co are proud to host a 5K (3.1 mile) walk or run to support Chris' family by honoring and remembering him. Proceeds help to fund the Chris Yung Memorial Fund and to support the family's participation in the annual Road to Hope with Team Prince William LEU.
11/26 | Annual Tree Lighting and Holiday Celebration at Stonebridge at Potomac Town Center (Woodbridge) Tree Lighting is November 26th starting at 6 pm and go until 8 pm. Guests can enjoy carriage rides, live entertainment, ice skating, face painting, family games & giveaways.
11/26 | The Roadducks' After Thanksgiving Party at The Electric Palm (Woodbridge) There is nothing like sitting on a beautiful deck right on the water's edge, looking out over million-dollar yachts, while getting your second wind after that HUGE Thanksgiving dinner. It's time for cocktails with a side of Rock & Roll by the ROADDUCKS!
###