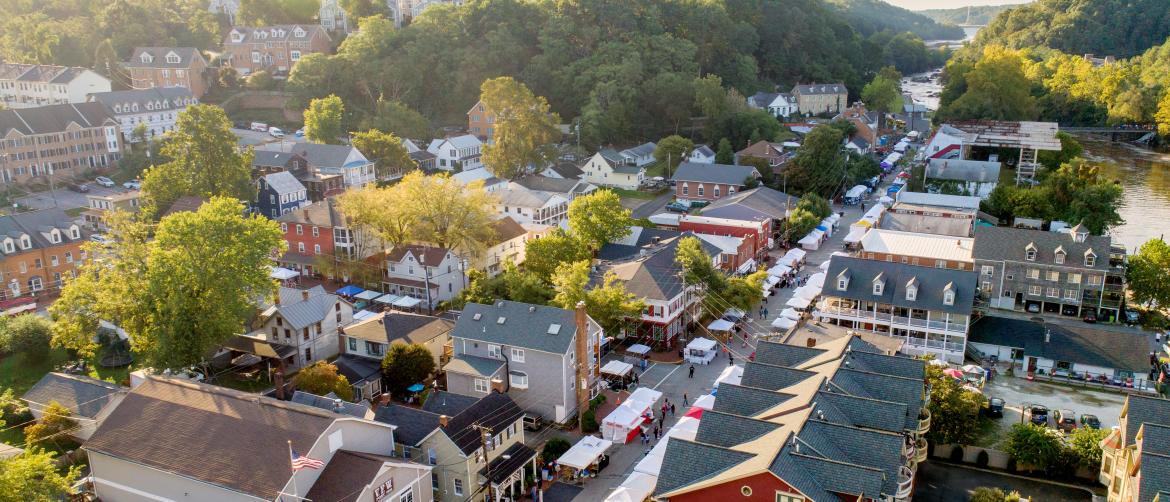 Prince William County, VA - April 8, 2020... The Prince William County Department of Economic Development and Office of Tourism (d/b/a Visit Prince William, Virginia) are actively engaged with the business community during the COVID-19 health crisis.
Businesses are encouraged to visit PrinceWilliamCounty.biz for assistance with the following:
Financial Assistance for Businesses

Economic Injury Disaster Loan (EIDL)
CARE Act Emergency Loans
Paycheck Protection Program (PPP)
Virginia Career Works Northern Virginia Response COVID-19 Business Support Initiative
Community Development Financial Fund (CDFI)
Funding, Grants and Resources for Private / Non-profit Companies
Affected Worker Support

Information on Virginia Employment Commission and Social Services
Tax Changes

Information related to modified tax filing and payment dates
Planning and Development Services

Details on modified operations during the COVID-19 crisis
Tourism & Hospitality Industry Programs

Travel, lodging, restaurant and tourism industry resources
#PrinceWilliamStrong restaurant, hotel and virtual experiences portal
County Emergency Operations

Support Survey to gather information on how the business community may want to support those in need during the COVID-19 crisis
Other Business Resources

Updated research and information for businesses
In an effort to support local businesses throughout the duration of COVID-19, a Business Economic Recovery Task Force is being assembled comprised of major industry business leaders and community business partners for development of a Prince William County business plan to accelerate recovery and economic sustainability post COVID-19.
About Prince William County Department of Economic Development
Prince William County Department of Economic Development offers support services for existing business expansion and new businesses attraction to promote a robust Prince William economy.
Since the outbreak, the Department of Economic Development has actively reached out to and engaged with county businesses to provide SBA Loan program information. They have assisted and connected businesses with resources for the COVID-19 emergency operation response needs, such as hand sanitizer and masks. The department is also conducting an online survey to assess the economic impact of COVID-19. All county businesses are encouraged to complete the survey found on the COVID-19 Business Resource Website PrinceWilliamCounty.biz by Monday, April 13th.
One-on-one business counseling services, information and resources are available virtually by phone and email.  To schedule a complimentary consultation or speak directly with a team member, please email mweatherly@pwcgov.org or call 703-792-5510.
About Prince William County Office of Tourism
Prince William County Office of Tourism, a division of Prince William County's Parks, Recreation and Tourism Department, inspires travelers to visit the County by promoting, developing and enhancing travel experiences; thereby contributing to a robust economy and creating opportunities for residents.  Prince William County, Virginia, is a top 10 travel destination in the Commonwealth of Virginia based on total visitor spending.
The Office of Tourism is working closely with the tourism business community, providing resources and connecting emergency operations with available hotels/venues should the need arise. They are also supporting local businesses through a #PrinceWilliamStrong campaign on their website, www.VisitPWC.com The site provides available restaurant, craft beverage, and hotel deals, as well as, virtual tours, shopping, wellness and other experiences while reinforcing the Governor's orders on business operations during this pandemic.
For tourism industry information and resources, please contact Ann Marie Maher, Director of Tourism at amaher@pwcgov.org or call 703-792-8421.
Media Contact: Dan Cook: DCook@pwcgov.org / 571-359-2418
COVID-19 Business Resource Website: PrinceWilliamCounty.biz