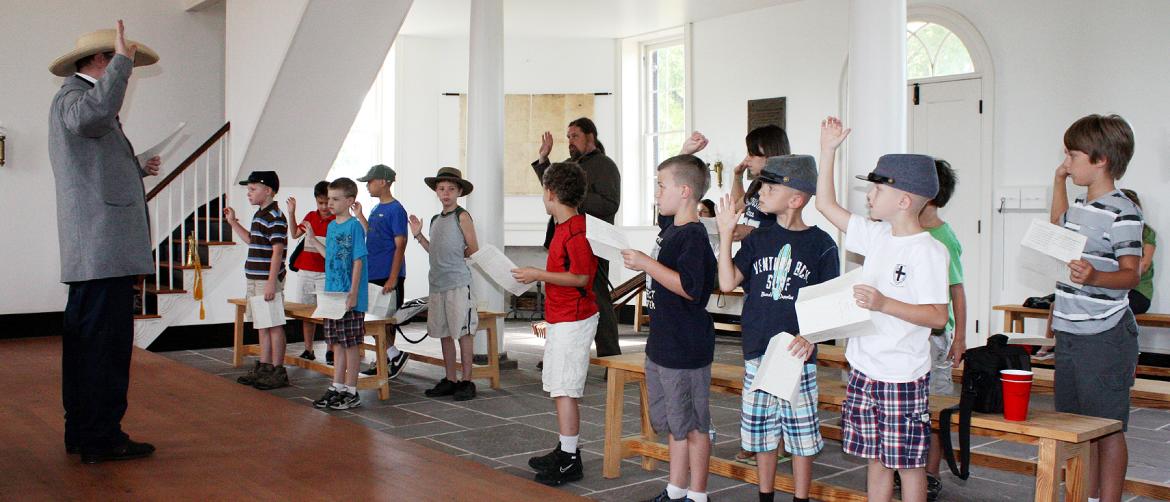 Bring history into your classroom
or to your location
Let students experience history with these hands-on, fun and educational Civil War History Trunks. 

Download Civil WarTraveling Trunks PDF
History Trunks are a great way to bring part of Civil War history to your students as either a preview before a field trip or as a follow-up lesson after a visit.
History trunks can be rented for a week or Historic Preservations can conduct a day program at your location.