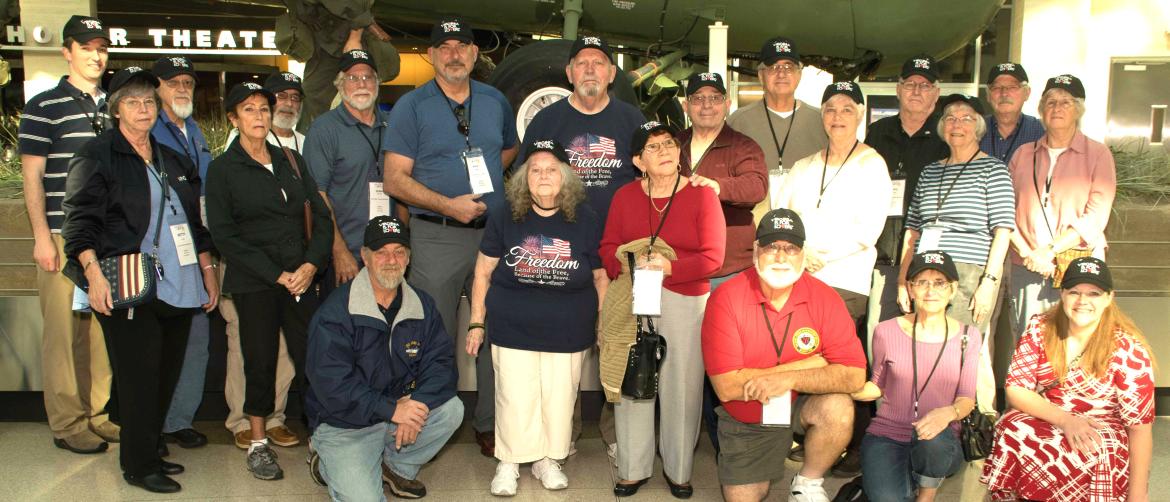 There's a secret in the military reunion planning marketplace and I'm here to reveal it to you: Convention and Visitors Bureaus (CVB for short). We may go by various names: Destination Marketing Organization (DMO), Convention and Visitors Authority (CVA), Office of Tourism, and Tourism Board are just a few alternatives (here's a more in depth description). Despite the name differences, we all provide similar services to you, all of which are complimentary. Below are some common questions reunion planners ask me to help clear up any confusion.
What kind of services do you provide to reunion planners and our groups?
Reunion planners spend an exorbitant amount of time repeating their spiel to each hotel they reach out to, researching transportation or tour companies for their tours, and finding other resources to market the reunion. Contacting the CVB can reduce that time into a few phone calls or emails to one person who understands your group's unique needs. CVBs typically have the following services available to you at no charge but it's important to note that each organization is slightly different:
Distribute reunion request for proposal (RFP) to the appropriate hotels, attractions, restaurants/caterers, transportation companies, transportation/tour companies, and relevant service providers
Assist with building your tour itinerary
Share royalty free images for you to use in your newsletters/mailers/flyers/emails
Provide welcome bags for all attendees with local travel information and incentives
Serve as an emergency contact for last minute suggestions or needs
How are your services free? How do you make money?
CVBs are funded through one of three sources: transient occupancy tax (better known as the "hotel tax"), memberships, or both. Whenever someone stays in a hotel in our destination, the CVB typically receives a portion of that "hotel" tax money. We use this money to offer complimentary services for our clients such as RFP consultation and distribution, welcome bags, or other visitor related services.
What happens after my initial talk with a CVB rep?
The CVB takes the information discussed with you, as well as supplementary information such as your RFP, website, and other research, and "translates" it into a form the hotels are used to seeing. It is important to tell your CVB rep how you'd like to receive the responses. You have two choices: 1) the CVB collects all responses and sends them to you in a summary or one at a time as they are received 2) the hotels can contact you directly with their responses. Once you've narrowed down the possible hotels or selected one, the CVB will then turn over all negotiations and financial planning over to the hotel(s) and you. It is important to keep the CVB "in the loop" at all points throughout the process, no matter how small a detail it may seem.
Why can't the CVB negotiate for me?
It's a double edged sword. CVBs are charged with advocating for both their tourism partners and their clients at the same time. It would be like a lawyer representing both the plaintiff and defendant. This is why CVB's stay out of financial and contractual negotiations.
I forgot to include the CVB in my initial search for a hotel. Can you still help me with my reunion?
While we do our best to stop at the top of your mind when you're in reunion planning mode, we understand things like this happen. Yes, we can still help you with identifying touring ideas, motorcoach companies, tour planning companies, caterers and dining options, tour guides, and other local services.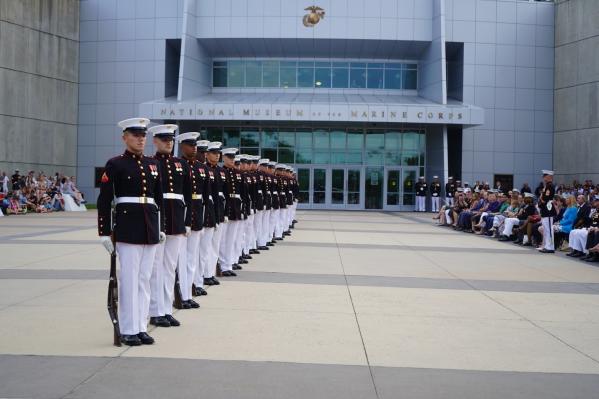 National Museum of the Marine Corps