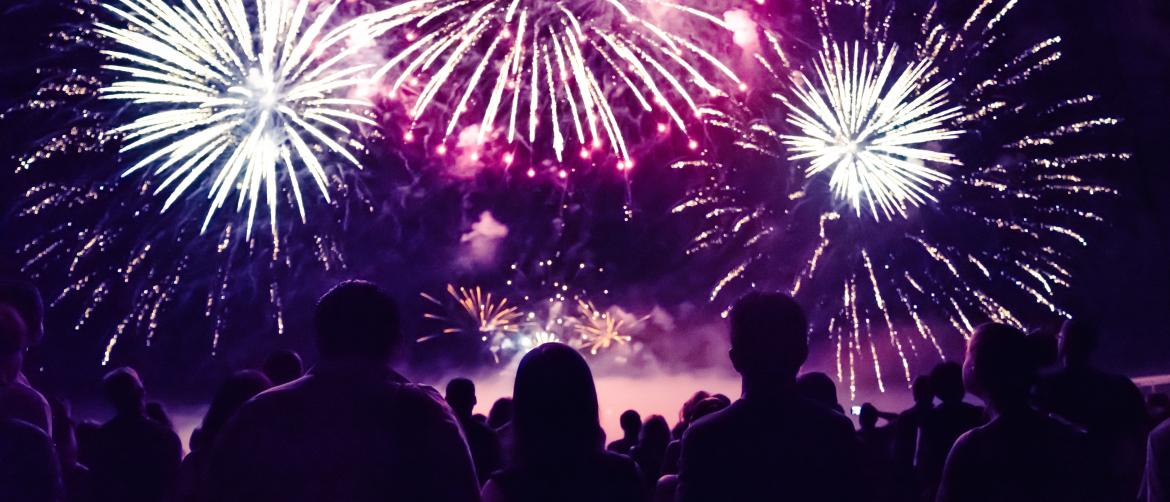 Welcome back to a summer in Prince William, Virginia, the perfect destination to celebrate America and newly opened experiences. Jiffy Lube Live, the Washington DC region's largest outdoor concert amphitheater reopens in July with major concerts listed herein.
Below is a listing of upcoming events, festivals, and activities that occur in Prince William County this July. Please contact each venue for event confirmation.
To view and sort events by date and type, visit - VisitPWC.com/Events.
Fourth of July Events & Prince William Region Fireworks:
7/3 Dale City Independence Day Parade & Family Fun Day - (Dale City) The popular Dale City Independence Day parade returns for its 50th year, but this year on July 3, for a patriotic march from Kirkland Drive to Center Plaza along Dale Boulevard. The parade lineup starts at 9 a.m. and steps off at 10 a.m.
7/4 4th of July at Signal Hill Park – (Manassas Park) This will be a July 4th celebration you will not want to miss! There will be a variety of food trucks and fireworks show at the end of the event to celebrate Independence Day. Free shuttles from VRE beginning at 5:30 PM.
7/4 Celebrate America in Historic Manassas - (City of Manassas) Celebrate America this Independence Day with one of the largest fireworks displays in Northern Virginia!
7/4 Blazin Keys Dueling Pianos 4th of July Celebration at the Farm Brewery at Broad Run - (Haymarket) Fourth of July - Independence Day music celebration with your favorite musical duo - the Blazin Keys Dueling Piano Show. Live at The Farm Brewery at Broad Run. No Cover Charge. Outdoor open seating with plenty of spacing and comfort. 
7/4 Freedom Firecracker 5k & 1-Mile Fun Run at Freedom & Aquatic Center - (Manassas) This is a family-friendly event that is a fun and festive celebration of Independence Day! Fun Run Racing is partnering with Hero's Bridge to bring you the Freedom Firecracker race. Hero's Bridge is dedicated to serving elderly veterans, age 65 and older, through six distinct programs which offer practical and essential services.
More July Events:
(Mid-July: Open Date TBD) Summer of Sunflowers Festival at Burnside Farms - (Nokesville) Learn how to pick Sunflowers and Gladiolus. The middle of the month of July is usually when the sunflower fields begin to bloom. They plant over 30 varieties of "cutting" sunflowers on eight acres in successive crops to ensure at least six weeks of blooming flowers - through Labor Day. They also have one of the nation's only sunflower mazes! The sunflower maze is about 5 acres and only blooms for about two weeks.
7/2  First Friday Night Fires at Ben Lomond – (Manassas) In a time when the outdoors means more to Americans than ever before, get outside, and enjoy the warm summer nights around a campfire as we explore the history of America's public parks. Bring a lawn chair or blanket, a picnic basket, and enjoy beautiful Virginia nights around a campfire with storytelling, history, recreation, and preservation.
7/3 Baby Goat & Bunny Snuggle and Bottle Feed at the Little Goat Farm at the Lake - (Nokesville) Spend a memorable afternoon cuddling up close to baby goats and bunnies at the Little Goat Farm at The Lake in Nokesville, VA. Bottle feeding will also be available for guests. 
7/3 Drive-In Movie at the Pfitz – National Treasure - (Woodbridge) Bring your family and friends to this pop-up drive-in movie theater at Pfitzner Stadium to watch National Treasure under the stars. Gates open at 7 pm. Movies to start approx. 9 pm
7/8 Reptile World at the Jean C. Smith Amphitheater at Locust Shade Park - (Triangle) Family entertainment during the late spring and summer months, with bench seating that is protected by a colorful shade structure. Additional seating is available on the gently sloping grass area.  Picnic-style foods and soft beverages are permitted in the amphitheater area.
7/17 Luke Bryan – Proud to be Right Here 2021 Concert at Jiffy Lube Live - (Bristow) Enjoy an open-air country music concert at one of the largest music venues in Northern Virginia. Luke Bryan at Jiffy Lube Live Saturday, July 17th.
7/17 Music on Mill featuring Collective at River Mill Park - (Occoquan) New to Occoquan! Collective is a high-energy cover band that plays the best of the 80s, 90s, 2000s, and today.  Their passion is as much for quality as for making a party happen every time they play. Voted one of the best bands in Arlington.
7/23 Riedel Tasting Event at The Winery at La Grange - (Haymarket) Does the shape of a glass influence our perception of wine? Can the shape of a glass impact our enjoyment of food? Join the winery team for an informative and interesting Riedel Glass Seminar where we explore the difference a glass can make.
7/24 Harry Potter Potions Class (Drink Mixology) at The Spot on Mill Street - (Occoquan) Join Unbullievable Events at the Spot on Mill Street for a magical experience where we immerse you into the Wizarding World of Harry Potter. Come dressed in your Hogwarts House attire (or house color,) bring your wand and your pet owl!
7/24 VA StrEats Food Truck Festival at Potomac Mills - (Woodbridge) Northern Virginia's largest food truck festival is returning to the Potomac Mills Mall. Spend your Saturday eating your way through the DMV's best food trucks and carts.
7/29 – 8/1 Drive-In Laser Rock USA Show at Prince William County Fair Grounds (Manassas) Pack your family and friends into the car and join us for an amazing drive-in laser show set to music. Prepare to be blown away while never even having to leave your car. Our show is professionally produced and set to music that will get your heart pumpin' and your feet thumpin'.
###