Pups Welcome!
Going on a vacation can be difficult when planning a trip for you and your furry, four-legged friends. Fortunately, beautiful parks make Prince William County is an ideal pet-friendly destination. Below are some of the great locations where you and your dog can spend some time together outdoors during your trip. Pay attention to what Luna (the cute beagle in the photos) loved.
Locust Shade Park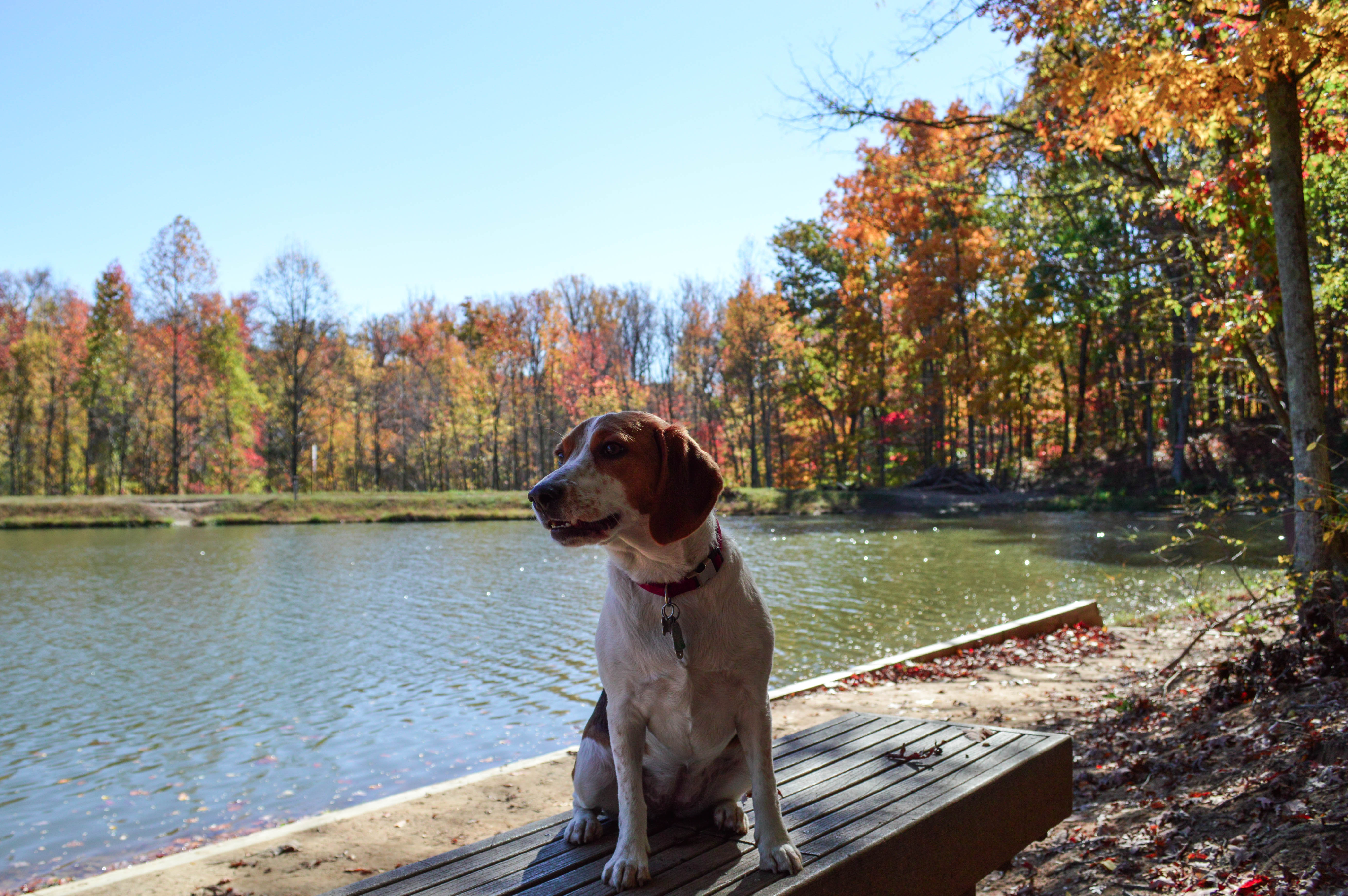 Locust Shade Park is a beautiful, 400-acre park that is great for a family trip with your pup. Children can enjoy miniature golf and playgrounds, and your dog is sure to enjoy all of the smells present on the hiking trails. Bring a picnic basket along and enjoy your meal with a lovely waterfront view.
What Luna Loved:  The sandy beach and flowing water could have kept her entertained for hours.
Prince William Forest Park
You could spend an entire day exploring the beautiful scenery available in Prince William Forest Park. The beautiful foliage and ample space for you and your dog to walk and sniff makes this national park the perfect destination during your dog-friendly vacation. Go during the fall to enjoy the colors of autumn, or go during the spring to see all of the trees in full bloom. Prince William Forest Park is also a great places to camp overnight with your dog. Bring the whole family for an unforgettable experience. Read about the park's pet policy.
What Luna Loved: Luna loved playing and running through all of the colorful leaves on the ground. She also loved the short trail around Carter's Pond.
Leesylvania State Park
Leesylvania State Park is a unique park with a historic trail, small beach, and fishing pier. Go for a walk with your pup on Lee's Woods Historic Trail, where you will find Civil War points of interest. Head down for a picnic lunch surrounded by trees and a view of the Potomac River. After lunch you and Fido can dip your toes in the sand and enjoy the sights, sounds, and smells of the river. Leesylvania also allows pets to stay with their owners overnight in cabins. Read about the park's pet policy.
What Luna Loved: Luna loved the sand by the river, and she even tried to go for a swim. 
Veterans Memorial Park
Veterans Memorial Park is home to a duck pond and is located adjacent to the Marumsco Creek, Featherstone National Wildlife Refuge, and the Occoquan Bay National Water Reserve. Your dog is sure to love watching the ducks and smelling the water, and you will love the nice, easy nature walk and picnic areas within the park.
What Luna Loved: The ducks – she is a beagle after all.
Lake Ridge Park

Lake Ridge Park has a marina and hiking trails that are perfect for you and your four-legged companion.  One of the great things about the marina is that you can bring your dog on certain types of boats. Can you imagine how cute your dog will look with a little life jacket on?!
What Luna Loved: The dock smelled like geese and ducks!
Bonus: Go Shopping With Your Dog!
Parks are great, but sometimes you want to experience something a little different with your pet. Occoquan is full of small-town charm. The streets are great for walking your dog and enjoying some window shopping. There is also a small bridge with a water view that is perfect for a relaxing stroll. Don't forget to stop by Fetch Dog Bakery for some doggie desserts! 
What Luna Loved: Luna loved the free samples that the chef was offering. She wasn't so sure about the dog without fur though!